Want to be a goddess in the kitchen? Save time, money and effort with this list of truly great and easy to do tricks and tips:
---
1

How to Tell the Freshness of Your Eggs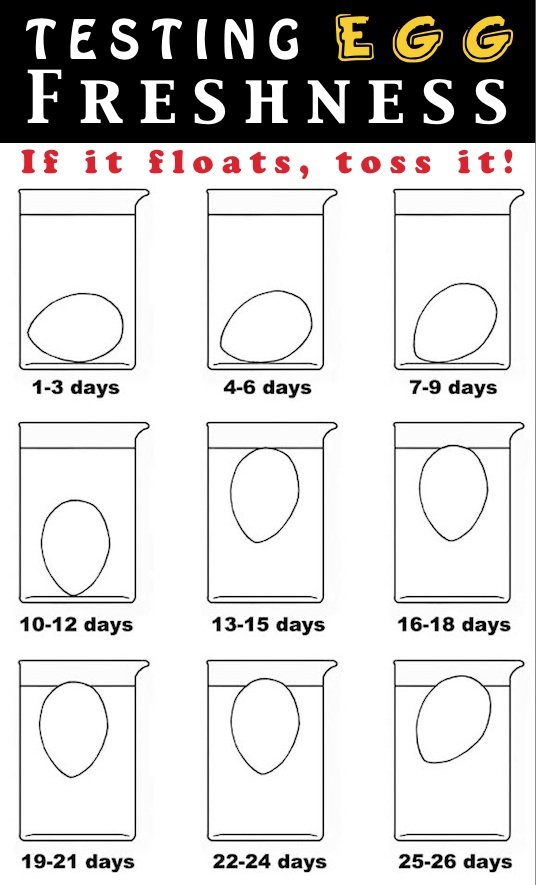 Follow the chart
---
2

Peel an Orange the Easy Way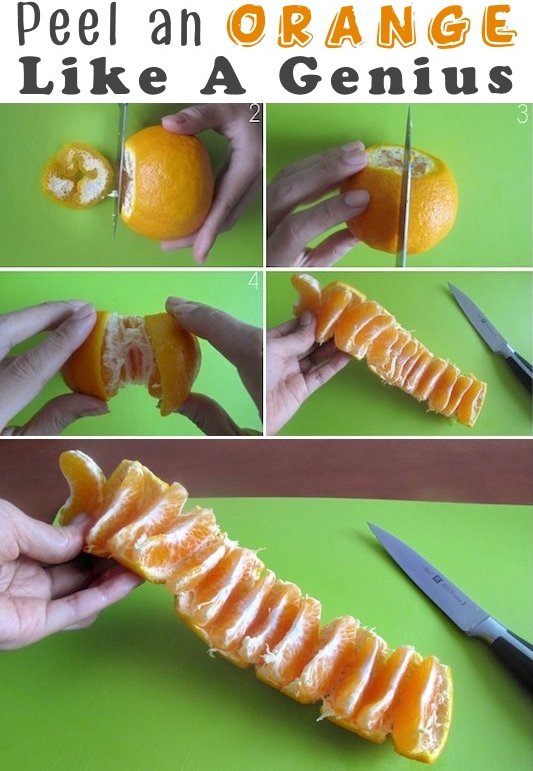 Why did nobody ever tell you this before?
3

Perfect Portions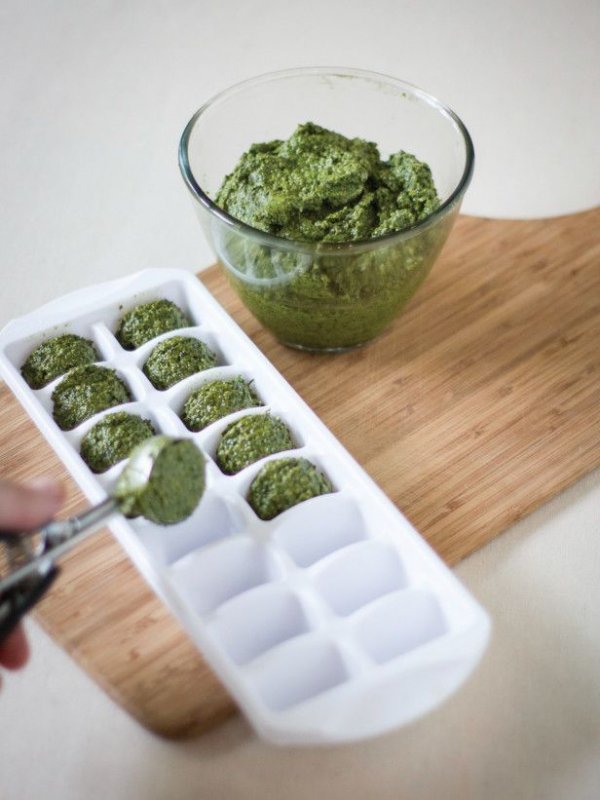 There are all sorts of things you can freeze in ice cube trays and when you're ready just thaw out the portions you want. Do it with sauces, stock, purees, pesto, buttermilk …
---
4

Grate Butter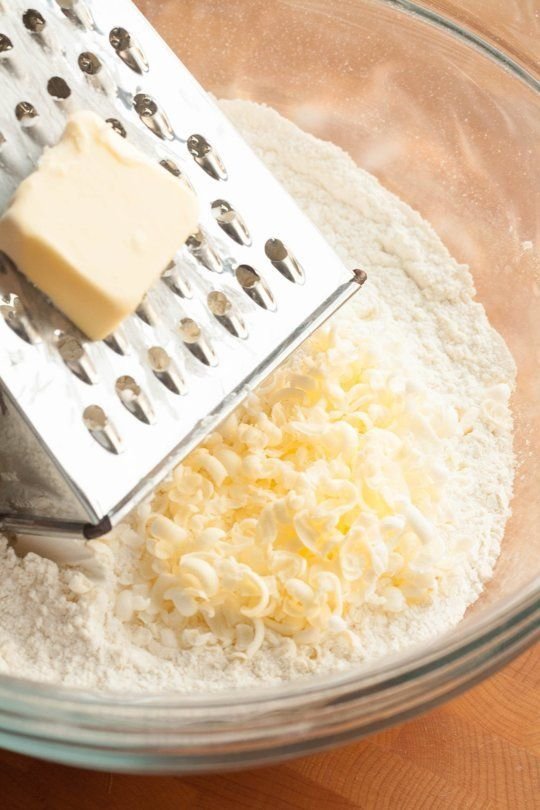 Freeze your stick of butter then grate it for using in scones, biscuits, muffins and anything you "rub in".
---
5

No More Bent Spoons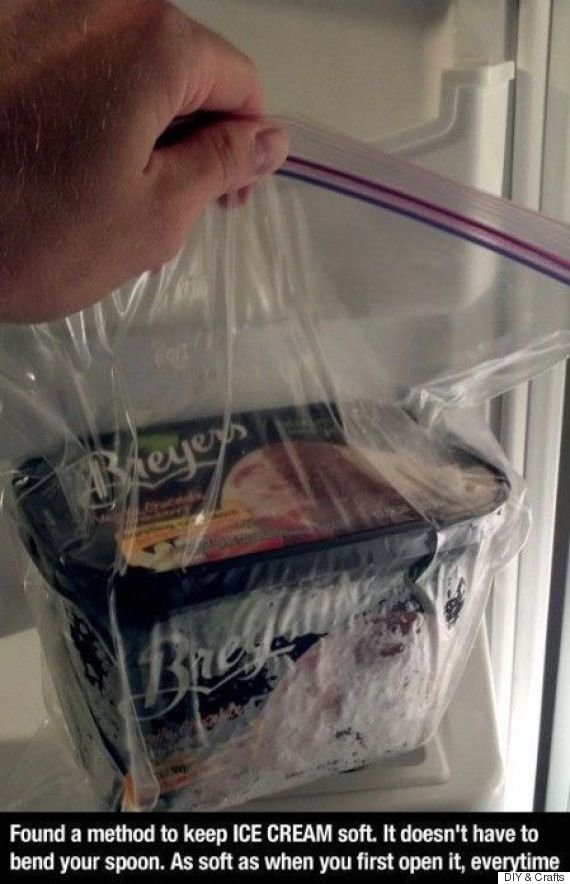 Store your ice cream tubs in bags. Remove as much air as you can before sealing the bag.
---
6

What's the Best Way to Pick up Bits of Egg Shell?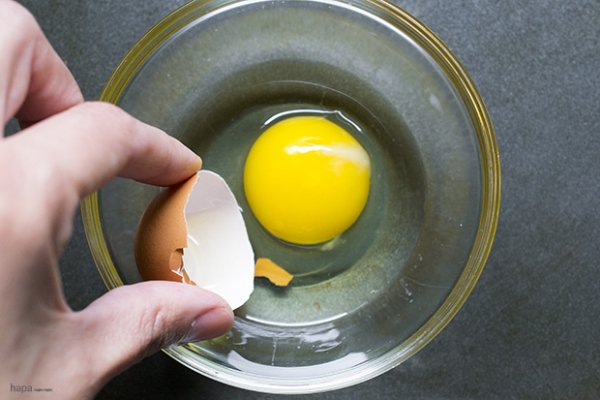 Use one of the shell halves to scoop it out.
---
7

The Easiest Way to Crush a Garlic Clove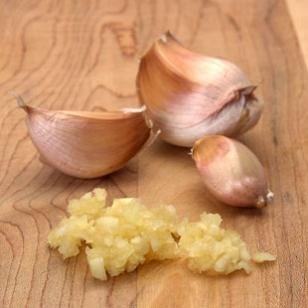 Is the Jamie Oliver way. Put the unpeeled clove in a garlic crusher and press. The skin remains behind!
---
8

Preserve Herbs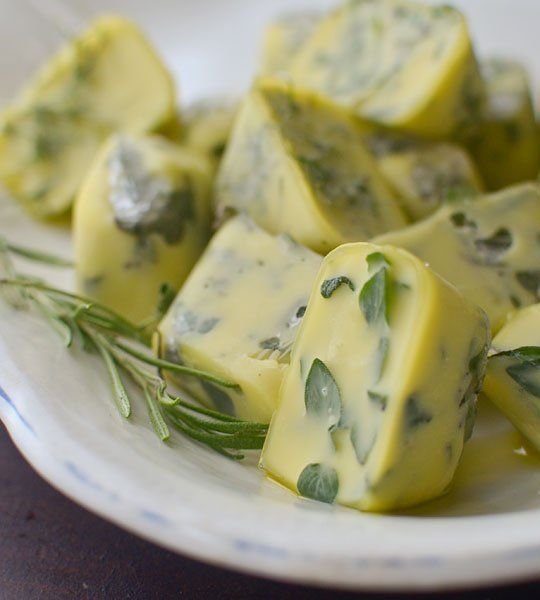 Freeze your fresh herbs in olive oil.
---
9

Get More Juice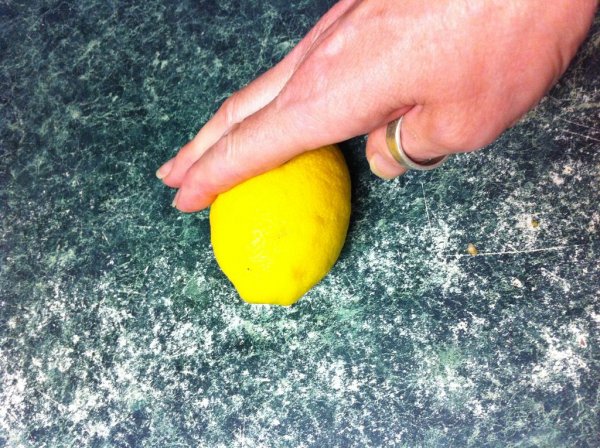 Get more juice from your citrus fruit by pressing and rolling them before squeezing.
---
10

Froth Your Own Milk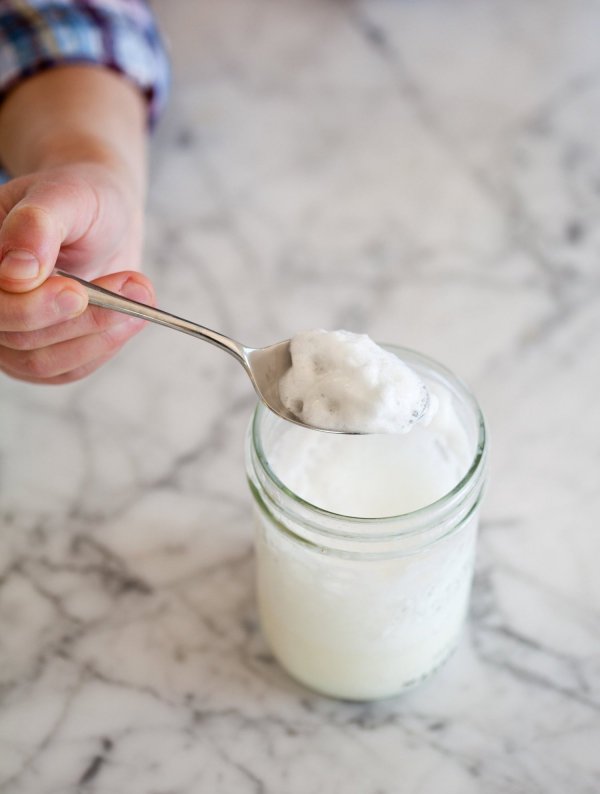 Do you go to Starbucks because you can't make a frothy cappuccino or latte at home? Kick coffee shop coffee to the curb and make your own at home. All you need is milk, a screw top jar and a microwave. Instructions here. thekitchn.com
---
11

How to Pit Cherries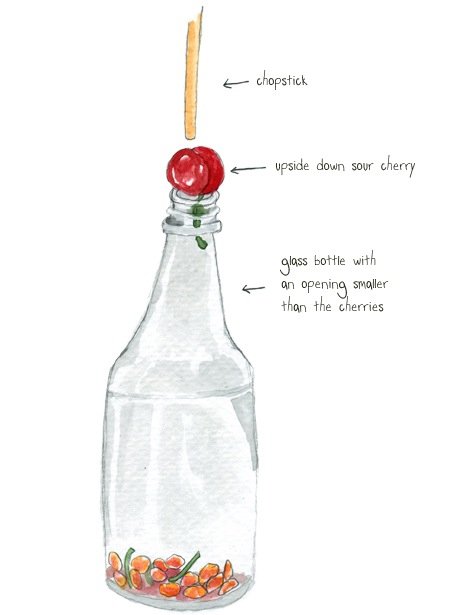 How cool is this?
---
12

Stop Your Chopping Board Slipping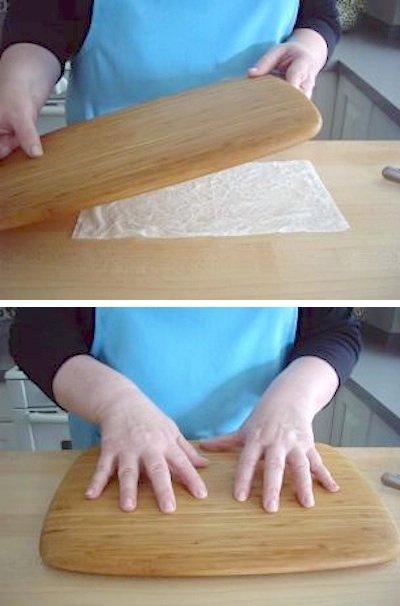 Put a damp towel under your board.
---
13

It Makes More Sense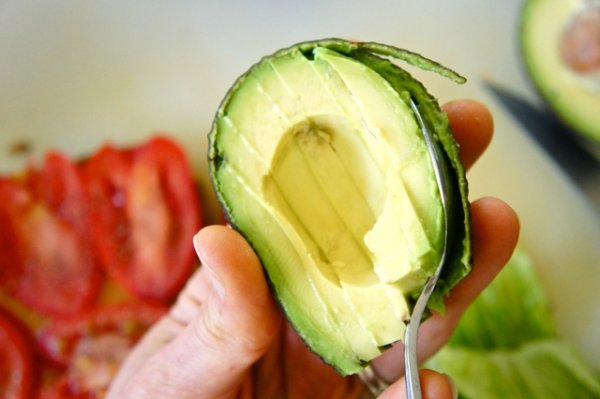 To slice your avocado with the skin on. It means you don't have to deal with slippery avocado.
---
14

Stop Pans Boiling over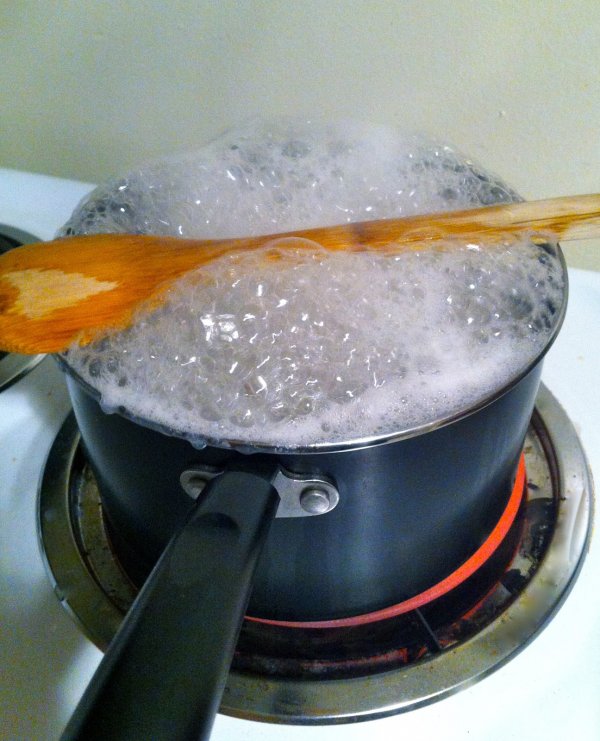 A wooden utensil over a boiling pot ensures that it will not boil over.
---
15

Did You Know You Could do This?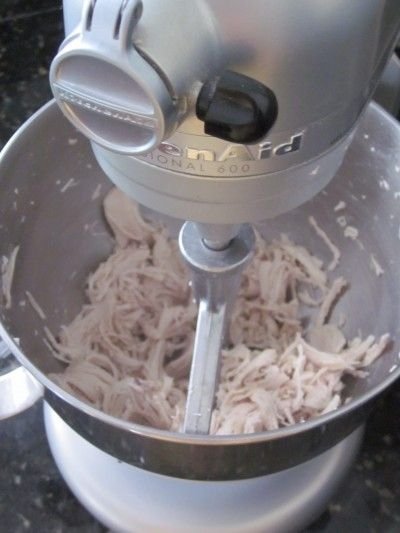 Next time you need to shred chicken, make it easy on yourself.
---
16

Crispy Tacos Every Time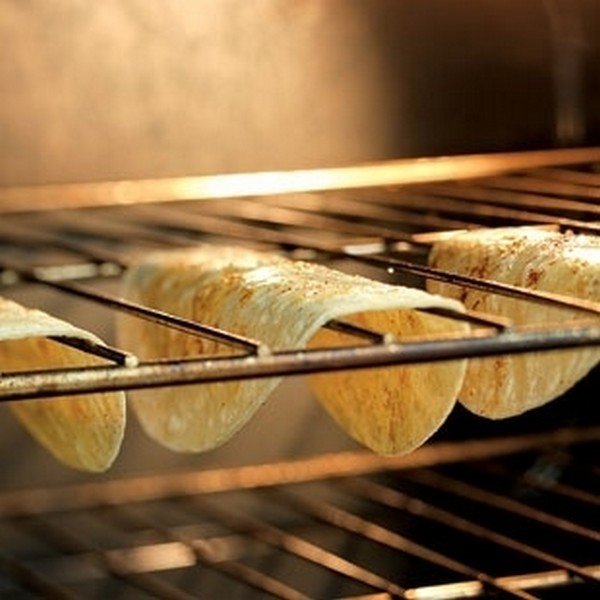 And they'll always be a great shape too.
---
17

The Best Way to Chill Wine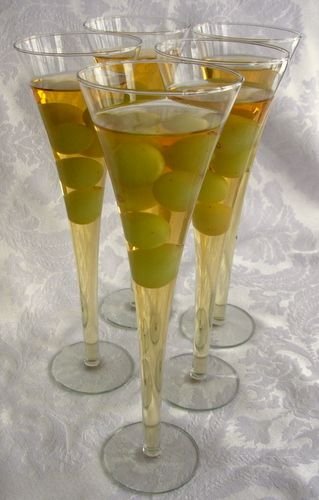 Frozen grapes are fabulous to drop in glasses of wine. And why not try frozen strawberries or raspberries and blueberries too.
---
18

Preserve Your Lettuce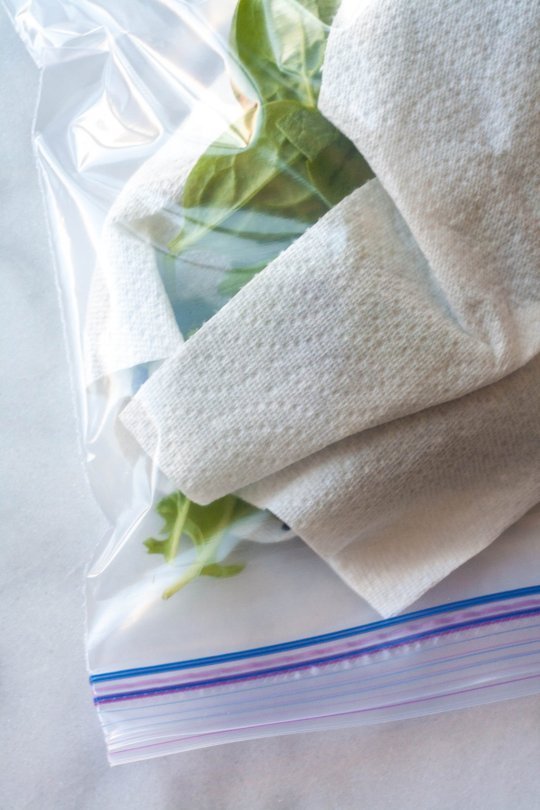 Store your lettuce in the fridge with kitchen paper. You can store it in a bag or a bowl. The kitchen paper absorbs the moisture which makes lettuce soggy and causes it to rot. It works for fresh herbs too.
---
19

Boil Your Water First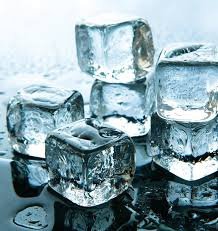 If you don't want cloudy ice cubes – use boiled water. The water will also freeze faster.
---
20

Wait 'til You See What You Can do with Dental Floss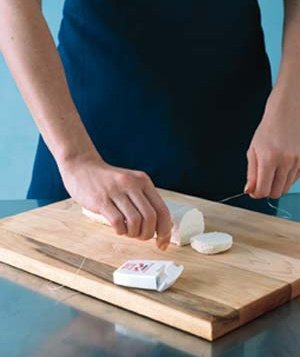 You can use dental floss to cut soft food like cheese and cakes. Remember to use unflavored floss though.
---
21

Keep Your Bananas for Longer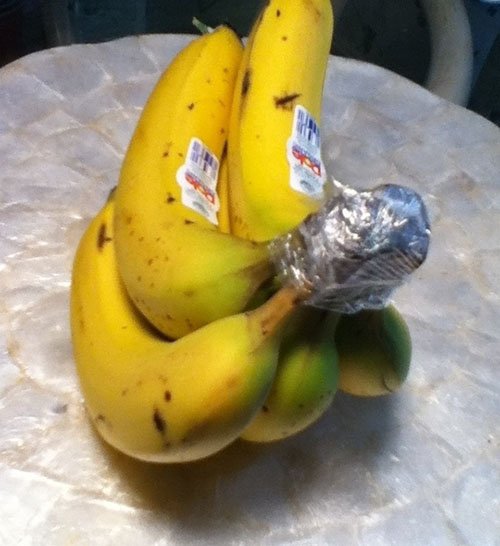 Plastic wrap around the end of a hand of bananas will delay the oxidization process.
---
22

Peel Ginger with a Spoon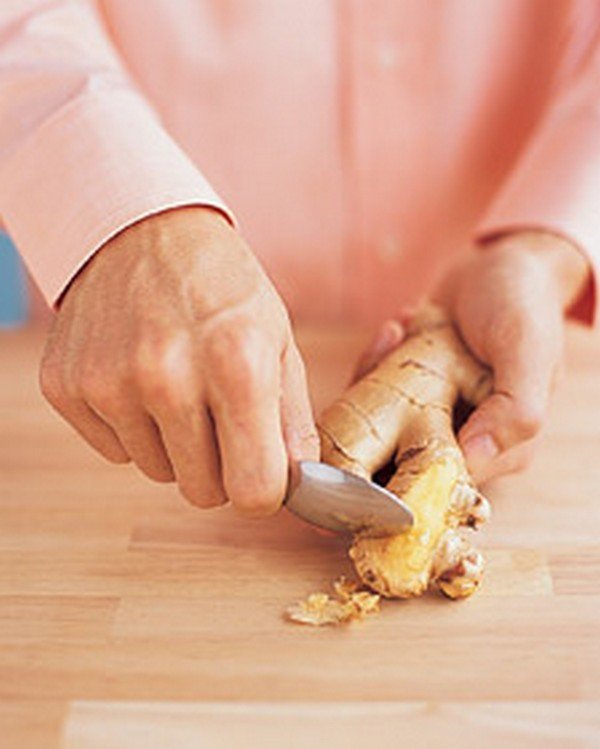 It's so much easier than using a knife or peeler.
---
23

Use an Old Ketchup Bottle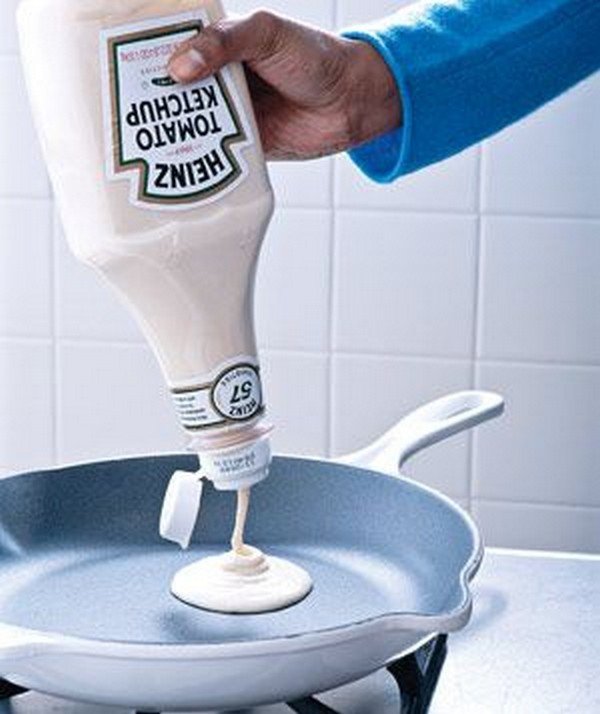 You can not only measure out your batter easier for pancakes but you can make a batch of batter and keep it in the bottle in the fridge for a couple of days.
---
24

Before You Chop Chiles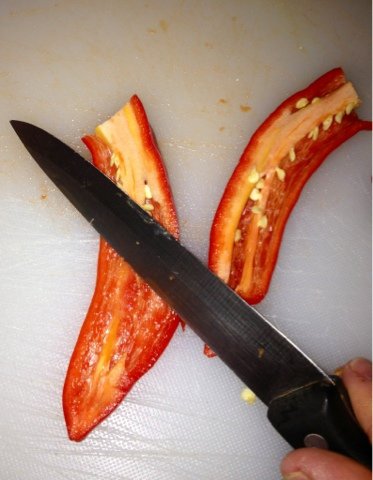 Wash your hands. It will provide a barrier between your skin and capsaicin. Careful though , because it will make the knife slippery.
---
25

How to Rescue Burnt Rice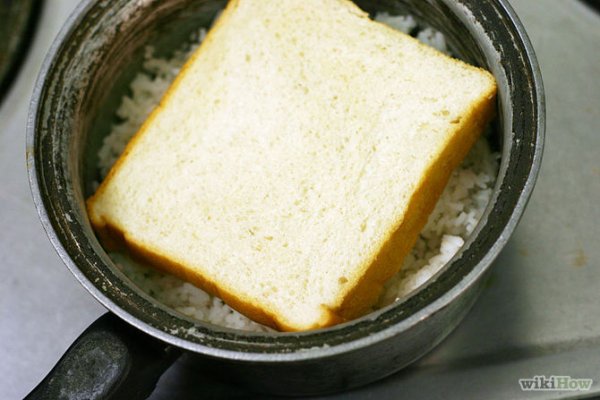 Remove pan from the heat and place a piece of white bread on top of it for about ten minutes. This will extract and absorb the burnt flavor. The rice should be fine to eat, but leave the blackened pieces on the bottom of the pan.
---
26

Marshmallows Keep Brown Sugar Moist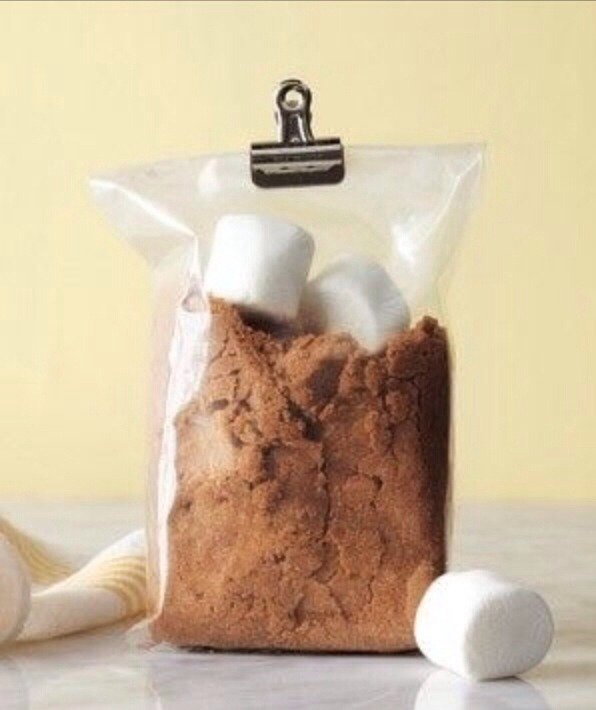 But it will only work if you use an airtight container.
---
27

Keep Cups Slippy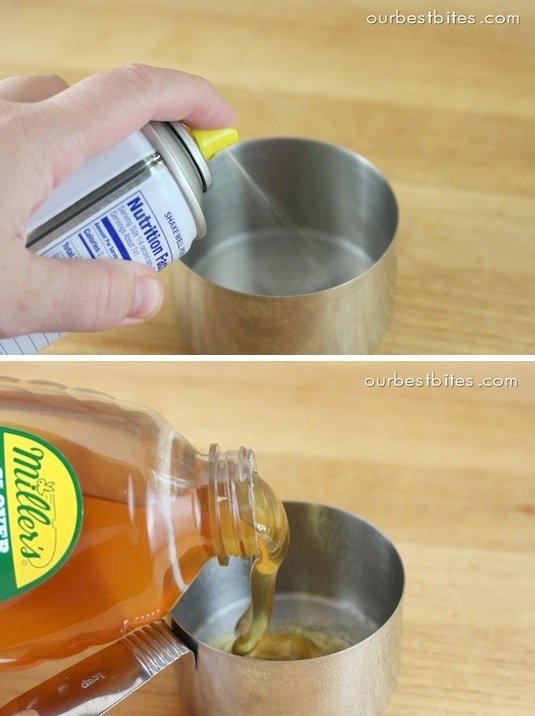 Spray your measuring cups with oil (or wipe round some oil on kitchen towel) when measuring out sticky liquids such as syrup, treacle and honey. Make sure it is a flavorless oil.
---
28

Microwave Two Meals at the Same Time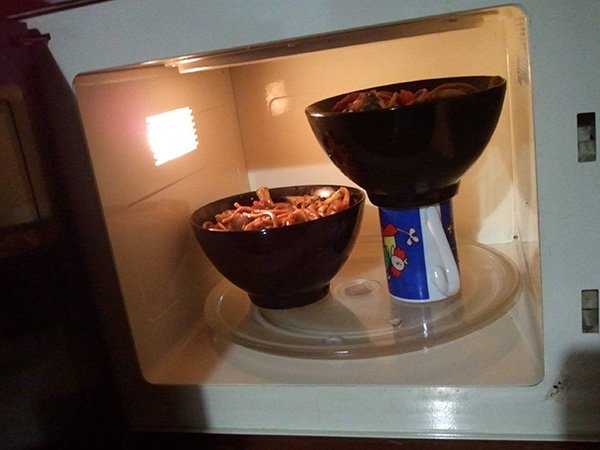 Why should one bowl of food get cold while the other heats?
---
29

Make Cleaning the Microwave a Breeze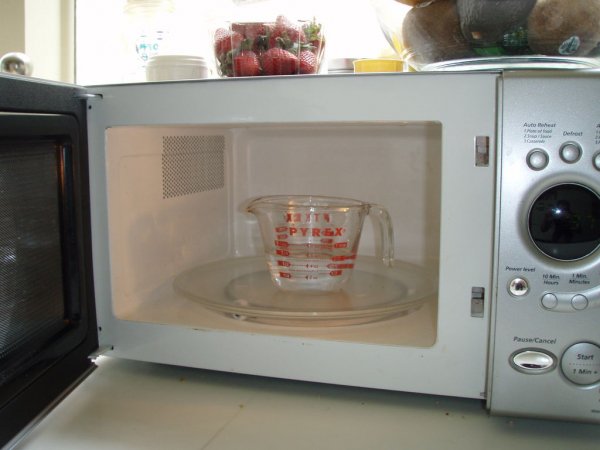 Microwave a jug or bowl of water on high for 5 minutes. The steam created will loosen any stuck food particles. Some people swear by putting lemon juice or vinegar in the water.
---
30

Keep Your Chips Fresh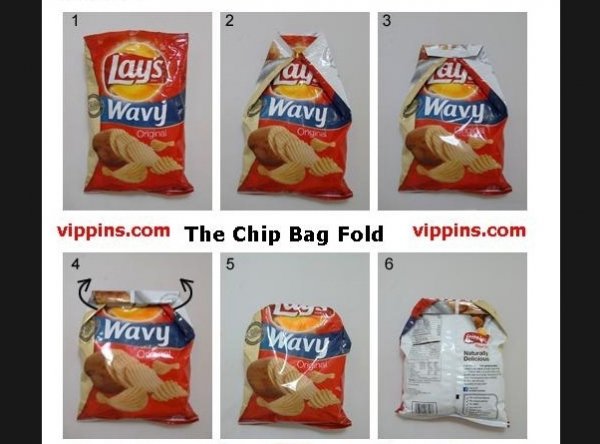 Now you have no excuse to eat the whole bag of chips in one session.
---
31

Need Thinly Sliced Onions?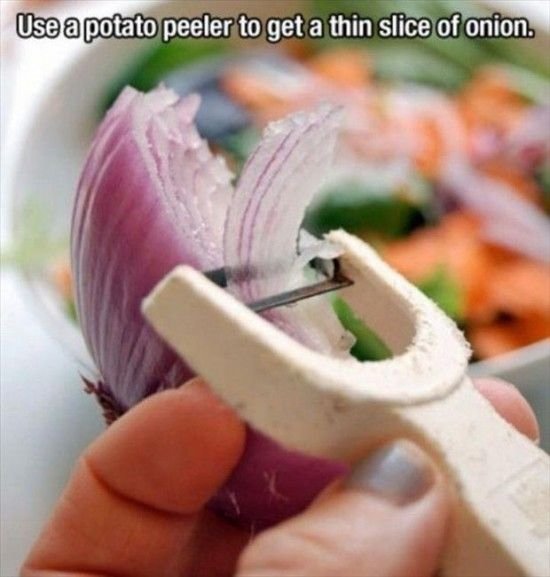 Use a potato peeler.
---
32

Keep Your Herbs in Place when Chopping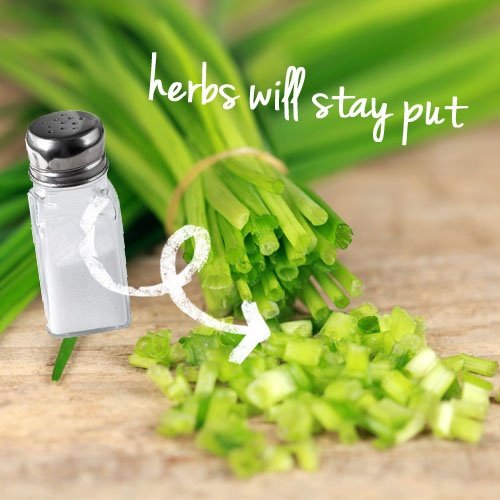 Some salt on the board will prevent your herbs flying about.
---
33

Need to Soften Butter Straight from the Fridge?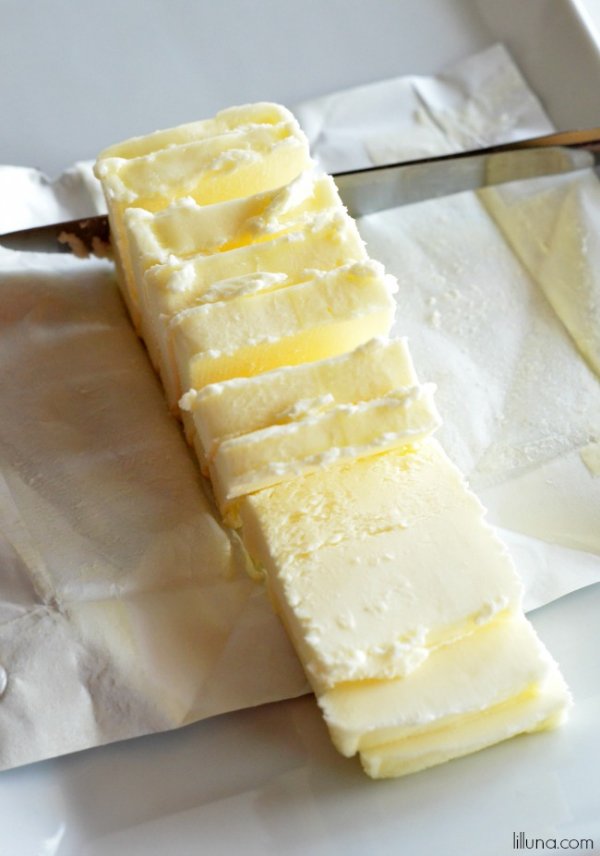 Ready to get baking but your recipe calls for soft or room temperature butter? Cut a stick straight from fridge into slices.
Do you have any brilliant kitchen tricks and tips to share?
---
Comments
Popular
Related
Recent