The American Heart Association recommends eating fish at least twice per week, but it's important to choose fish that are safe to eat. Some species are high in mercury, which poses health problems if you eat a lot of it. At the same time, some fish are farmed, which increases your exposure to certain chemicals. You don't have to give up eating fish (who wants to do that?), but it's a good idea to know the list of fish that are safe to eat. Luckily for you, I've gathered seven of the most popular species and given you some ideas for cooking them. Read on!
---
1

Tuna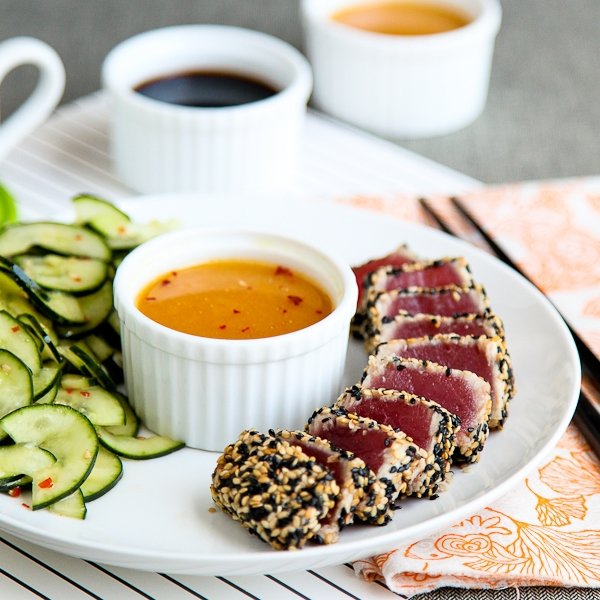 Tuna tops my list of fish that are safe to eat because it's pretty common and so simple to find and prepare. So, if you love a tuna fish sandwich for lunch, rest assured that you don't have to give it up. Just keep in mind that this applies to canned light tuna only. Use it in pasta or add some to your favorite salad. Tuna is a great substitute in crab cake recipes too.
2

Halibut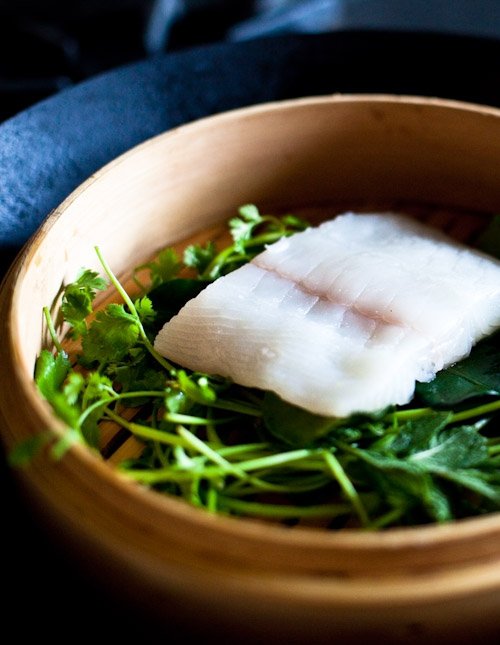 Halibut is easy to find and it has a great mild flavor, so I guarantee you'll like it. It's easy to pair with many other foods because it doesn't have a really fishy taste like some species do. Wrap halibut in foil with garlic and onions and grill it on the barbecue. Or bake and chop a couple of fillets for some fabulous fish tacos topped with coleslaw and cheese.
---
3

Trout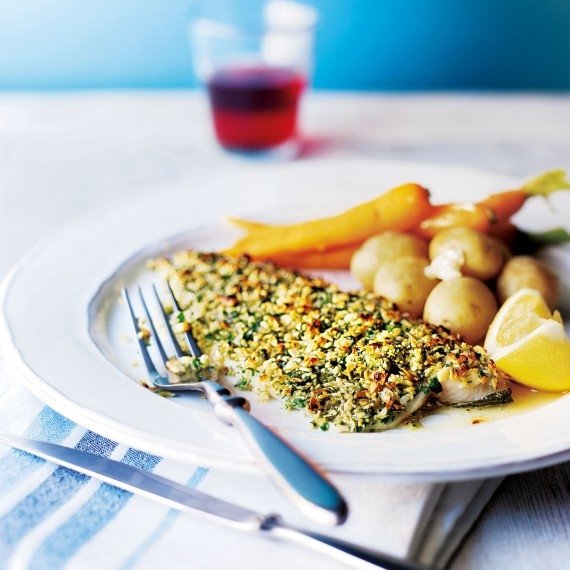 Trout is one of my absolute favorite types of fish. You can often find it at the grocery store, but if you go fishing, you can also cook up what you catch in the river or lake. I love trout lightly fried in butter and topped with salt and pepper. It also tastes great wrapped in a packet with garlic and spinach and sprinkled with lemon juice.
---
4

Wild Alaska Salmon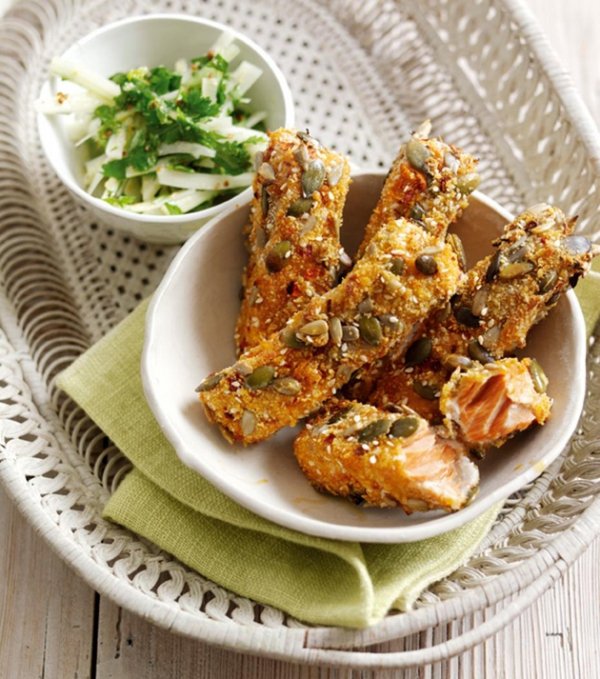 There are some concerns about eating farmed salmon, so most of the experts recommend choosing wild Alaska salmon. I know it's a bit pricier, but it's so worth it in terms of flavor as well as the health benefits. Salmon is a firm fish that is easy to cook. I like to marinate it in a mixture of soy sauce, ginger, honey and garlic, then grill or bake it. It also works well on the barbecue seasoned with salt and pepper.
---
5

Tilapia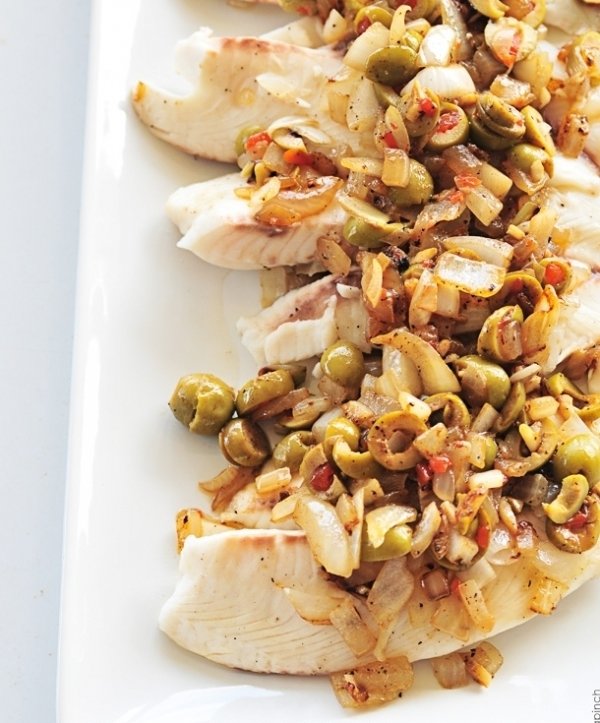 Tilapia is my go to fish choice. It's less expensive than many other types of fish and it's got a milder flavor too. I like to coat tilapia in breadcrumbs or cornmeal and fry it. For a healthier idea, try baking it with tomatoes and Parmesan cheese on top. Tilapia is one of the safest fish out there and that's great because it tastes so darn good.
---
6

Mahi-Mahi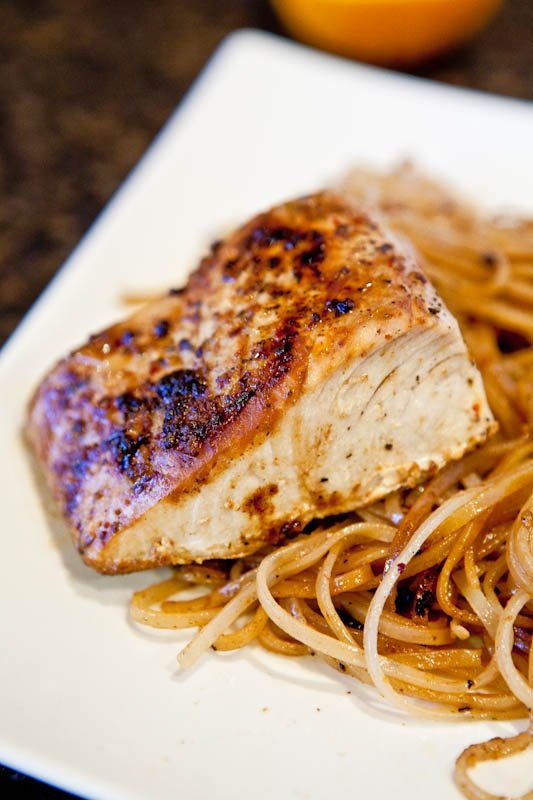 Mahi-mahi is a fish you'll often see on restaurant menus. It's a white fish with a great flavor. It works wonderfully in fish tacos, both grilled and fried. Mahi-mahi is also a great with cream sauces on top and it makes a great addition to tomato pasta sauce too. Whatever you decide to do with it, you're going to love the way it tastes.
---
7

Catfish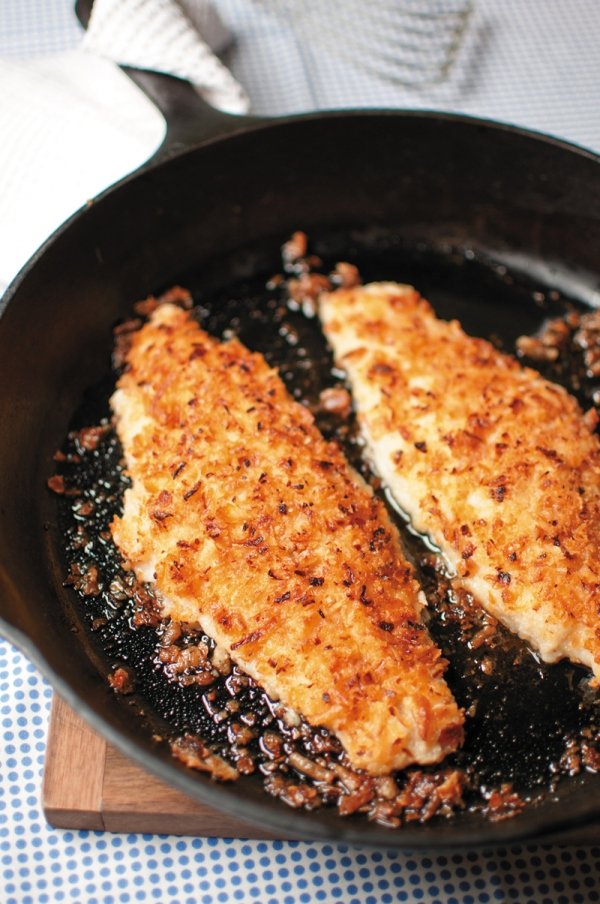 It might be a bottom feeder, but if you're having a fish fry, catfish is the one you have to choose. It's relatively easy to find and it's super simple to cook. My favorite way is to wrap it in foil with your favorite seasonings and grill it until it gets a bit crispy on the outside. Yum!
What's your favorite type of fish? Did you know you should limit some types? That includes albacore tuna, mackerel, grouper, shark, swordfish, marlin and sea bass.
Sources: epi.publichealth.nc.gov, nrdc.org, organicconsumers.org
---
Comments
Popular
Related
Recent