Flavored butters are an easy and delicious way to revamp your bread, rolls and even baked goods. You can easily serve them for every night dinners or save them to glam up your holiday dinners. And the best news is that you can go from plain butter to flavored butters in mere minutes. They are super easy to throw together and you and your guests are going to love them a lot!
---
1

Sun Dried Tomato Butter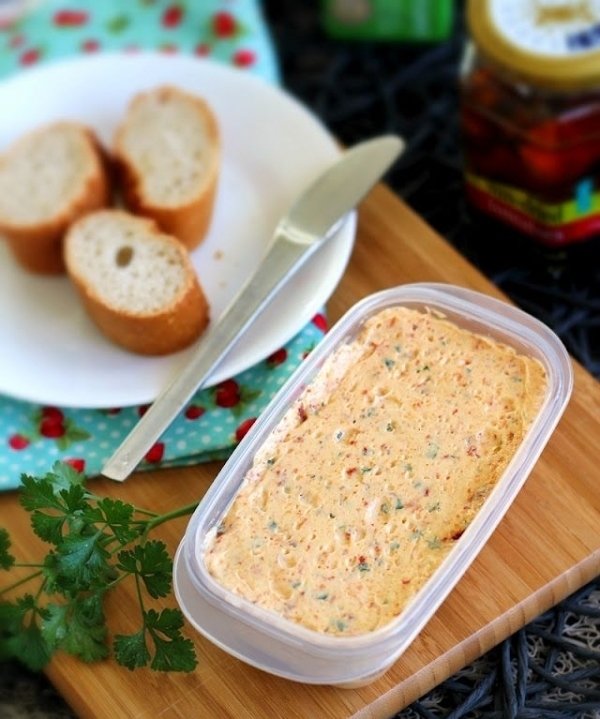 One of the best ways to make flavored butters is to add savory ingredients. This recipes uses sun dried tomatoes, which are super delicious and add mega flavor to your butter. Use this spread on crusty bread or crackers.
Ingredients:
½ cup butter, softened
1 garlic clove, minced
1 ½ teaspoons lemon juice
2 tablespoons sun dried tomatoes, minced
1 chopped tomato
¼ cup fresh parsley, chopped
Directions:
Combine the butter with the rest of the ingredients and shape into a log. Wrap in waxed paper and chill.
Source: community.tasteofhome.com
---
2

Pear Butter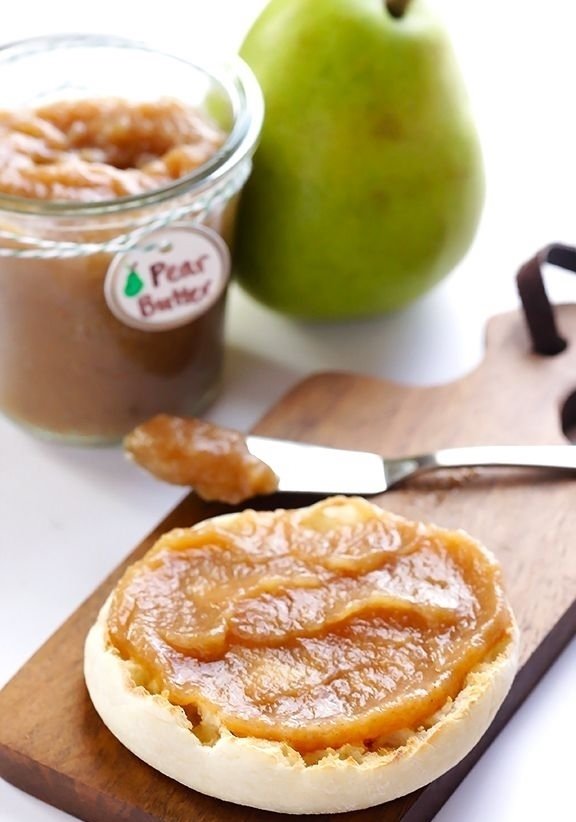 This sweet butter is perfect for pancakes, waffles or toast in the morning. It's just the right blend of buttery goodness and fruity flavor.
Ingredients:
½ cup butter, softened
2 tablespoons pear preserves, pureed
½ fresh rosemary, finely chopped
Directions:
Stir together the ingredients. Chill.
Source: southernliving.com
Trendinig Stories
More Stories ...
3

Steak Butter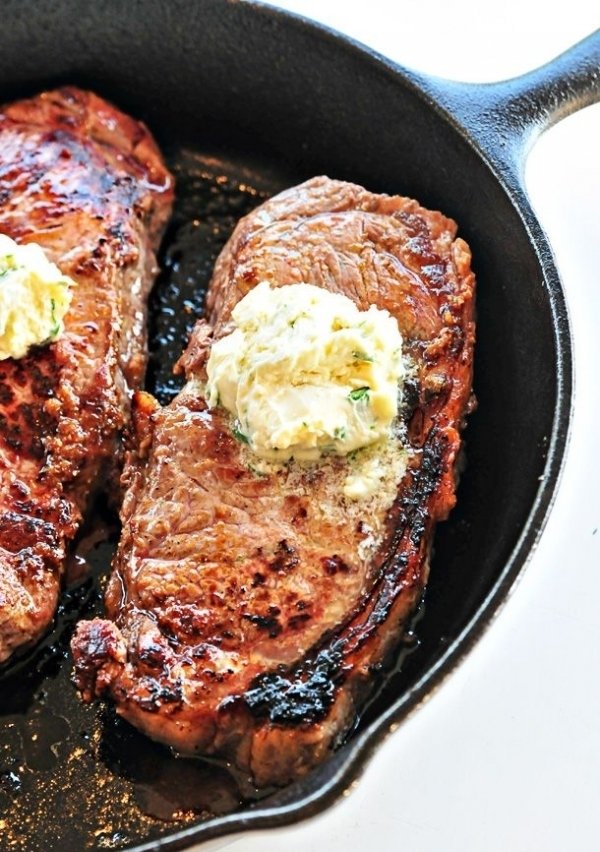 You probably know how delicious a thick steak is when it's smothered in melted, flavored butter. That's what you get in restaurants. If you want to recreate that taste at home, try this butter concoction.
Ingredients:
1 softened stick of butter
1 tablespoon Italian parsley, chopped
1 finely minced clove of garlic
1 teaspoon lemon juice
Black pepper
Directions:
Mash together all of the ingredients and form into a loaf shape. Wrap in plastic wrap and chill.
---
4

Strawberry Honey Butter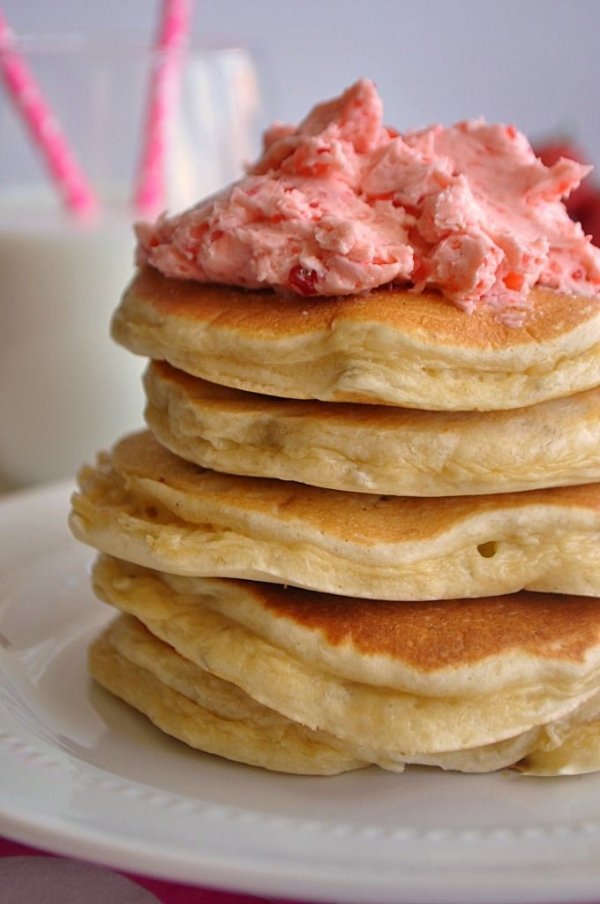 This sounds pretty tasty, doesn't it? This would be the ultimate toast topping and might just make getting out of bed a little bit easier.
Ingredients:
1 pint hulled strawberries
3 tablespoons honey
2 teaspoons fresh lemon juice
1 ½ sticks softened unsalted butter
Directions:
Puree the strawberries, then press them through a sieve over a medium sauce pan. Mix the honey and lemon juice into the drained strawberries and bring to a boil. Boil for 3 minutes, stirring occasionally. Cool. Cream the butter with the strawberry mixture. Cover and cool for 1 hour.
Source: half-bakedbaker.blogspot.com
---
5

Garlic Chive Butter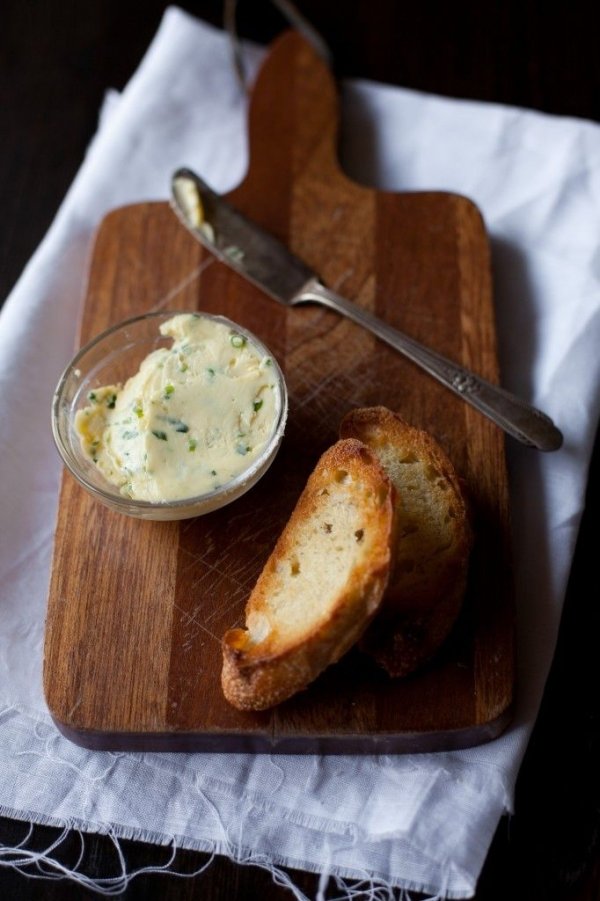 This is probably one of the best butters around. You can use it on corn on the cob, garlic bread, steak and much more. You are going to love this one, I promise!
Ingredients:
½ cup unsalted butter
1 finely minced garlic clove
3 tablespoons finely chopped chives
Pinch of salt
Directions:
Warm butter to room temperature then combine with the garlic, chives and salt. Allow to stand for flavors to blend.
Source: mountainmamacooks.com
---
6

Chipotle Lime Butter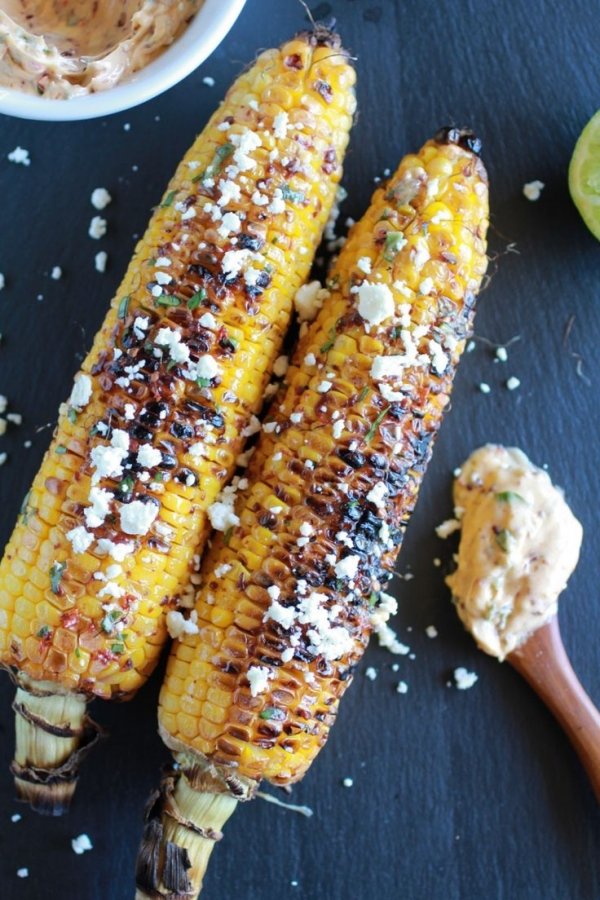 This butter is a little bit tangy and a little bit spicy. It's wonderful on garlic bread or you can use it to add flavor to homemade refried beans.
Ingredients:
1 stick unsalted butter, at room temperature
1 canned and finely chopped chipotle chili in adobo
1 teaspoon fresh lime zest
Salt
Directions:
Sprinkle the chipotle and lime zest over the butter. Add salt to taste. Use a knife to chop the seasoning into the butter. Wrap in plastic wrap and chill until solid.
Source: bonappetit.com
---
7

Basil Butter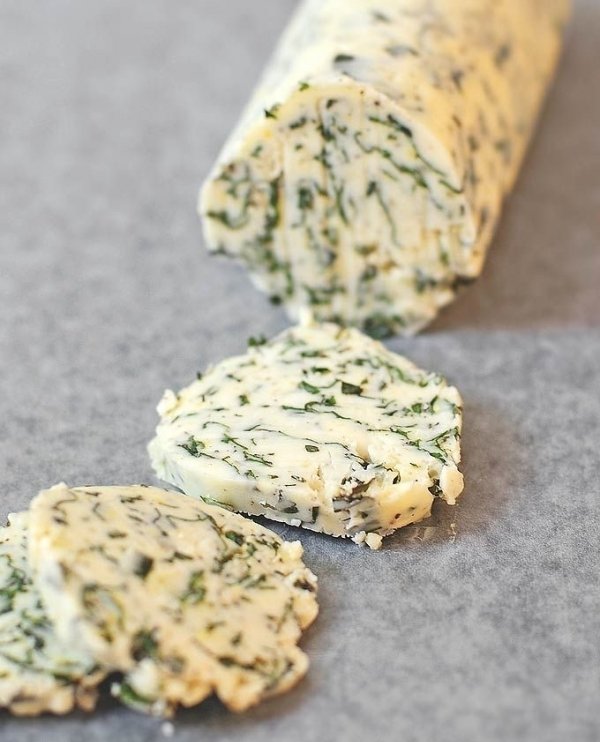 I can't even tell you how delicious this basil butter would taste when melted over noodles or mixed into pasta sauce. Yum!
Ingredients:
1 ½ cups basil leaves
2 sticks salted butter
½ teaspoon fresh lemon juice
½ teaspoon garlic salt
1/8 teaspoon pepper
¼ teaspoon seasoned salt
Directions:
Chop the basil leaves in a food processor. Add the other ingredients and blend together well. Store the butter in small glass jars.
Source: infarrantlycreative.net
Have you ever made flavored butter? If not, you are totally missing out! Which one do you think you'll make first?
---
Popular
Related
Recent