When you're in the mood for a snack, there are cinnamon dessert recipes that you should make to soothe your cravings. They'll keep your stomach satisfied and your lips smiling. Here are some of the best cinnamon dessert recipes that you should make as soon as you get the chance:
---
1

Cinnamon Pinwheels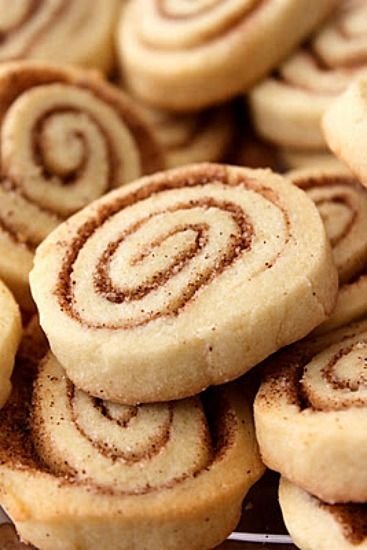 What's the first snack you think of when you're talking about cinnamon? These pinwheels are one of the most delicious cinnamon dessert recipes you could ever make. There's nothing wrong with tradition.
Ingredients:
Basic sugar cookie dough
1/4 cup sugar
1 teaspoon cinnamon
Instructions:
Divide basic cookie dough in half. Roll each piece into an 8x12 inch rectangle. Sprinkle with a mixture of sugar and cinnamon. Starting from the long side, roll each rectangle into a log. Refrigerate until firm. Slice 1/4 inch thick. Bake at 350F for 15 minutes. Let cool.
---
2

Snickerdoodles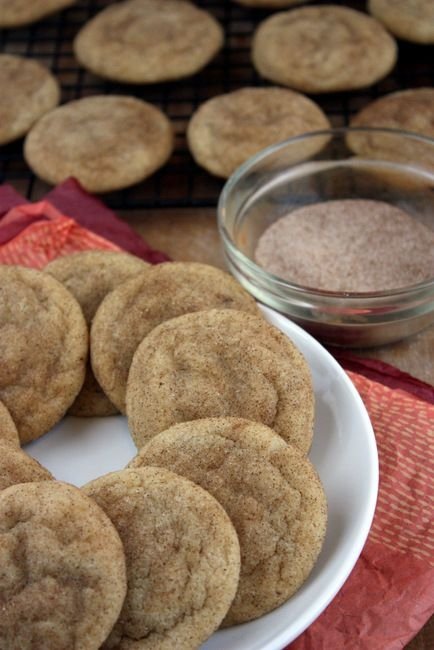 Grab a glass of milk and get ready for these scrumptious snacks. Any type of cookie is a good cookie, but when you toss in some cinnamon, it'll be irresistible.
Ingredients:
1 1/2 cups sugar
1/2 cup butter or margarine, softened
1/2 cup shortening
2 eggs
2 3/4 cups all-purpose or unbleached flour
2 teaspoons cream of tartar
1 teaspoon baking soda
1/4 teaspoon salt
1/4 cup sugar
2 teaspoons ground cinnamon
Instructions:
Heat oven to 400F. Mix together the sugar, butter, shortening, and eggs. Stir in flour, tartar, baking soda, and salt. Shape dough into balls. Mix sugar and cinnamon, and roll balls in the mixture. Bake for 8-10 minutes.
3

Cinnamon Swirl Quick Bread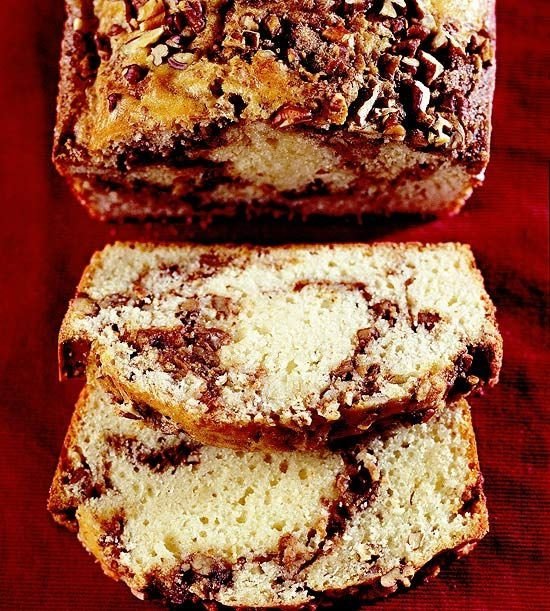 Usually, you wouldn't consider bread a dessert, but this recipe will prove that thought wrong. With its delicious cinnamon interior, it's impossible to eat a slice of this bread without thinking you're indulging in dessert.
Ingredients:
2 cups all-purpose flour
1-1/2 cups sugar, divided
1 teaspoon baking soda
1/2 teaspoon salt
1 cup buttermilk
1 egg
1/4 cup canola oil
3 teaspoons ground cinnamon
Instructions:
Preheat oven to 350F. Combine flour, sugar, soda, and salt. Combine buttermilk, egg, and oil, and stir into dry ingredients. Combine remaining sugar and cinnamon. Pour half of the batter into a pan. Sprinkle with half of the cinnamon-sugar. Spread on remaining batter, and cover with remaining cinnamon-sugar. Cut through batter with knife to swirl. Bake for 45-50 minutes.
---
4

Chocolate Cinnamon Pudding with Raspberries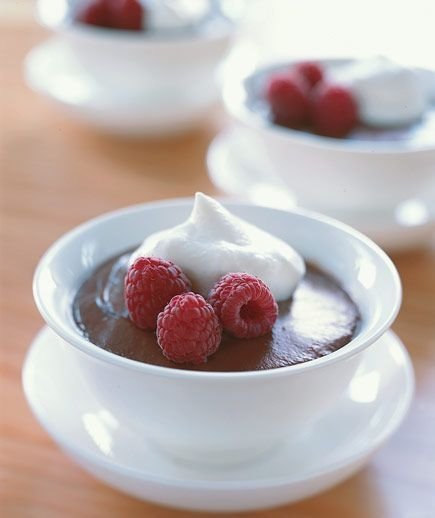 If you can't decide what you're in the mood for, you should combine chocolate with fruit. It's a winning combination that you'll finish eating as quickly as you create it.
Ingredients:
1/2 cup unsweetened cocoa powder
1/2 teaspoon cinnamon
1/4 cup cornstarch
2/3 cup plus 1 tablespoon packed brown sugar
2 1/2 cups whole milk
1 1/4 cups heavy cream
2 teaspoons vanilla extract
1 1/2 cups fresh raspberries, or frozen raspberries, thawed
Instructions:
Combine cocoa, cinnamon, cornstarch and 2/3 cup of brown sugar. Whisk in the milk and 1/2 cup of cream. Cook over medium-low heat. Remove from heat and stir in vanilla. Pour into large bowl and press plastic wrap over it while it sets. Whip the remaining heavy cream with the remaining sugar. Serve pudding with raspberries and whipped cream.
---
5

Cinnamon Walnut Cupcakes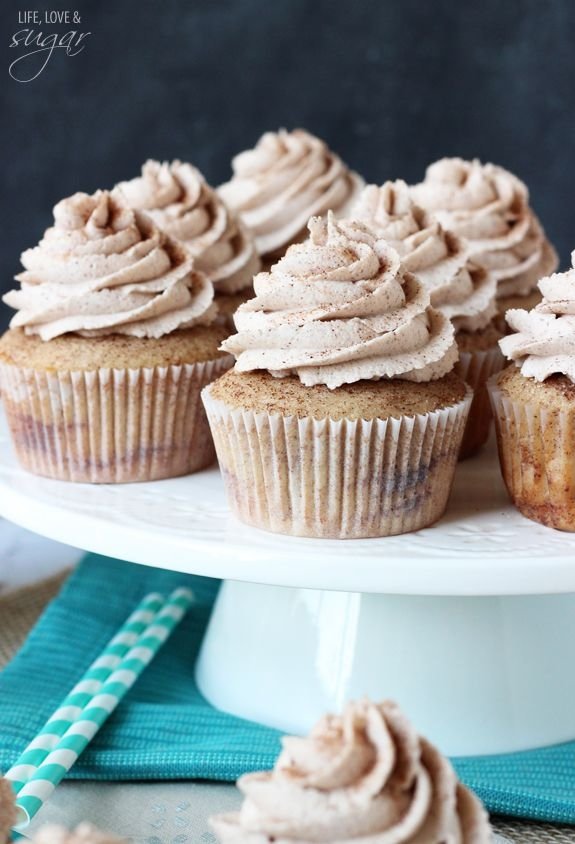 Cupcakes can take on a variety of different looks. They don't all have to be filled with chocolate and topped with chocolate icing. They can be just as tasty when they're filled with cinnamon and walnuts.
Ingredients:
2 cups biscuit baking mix
1/3 cup granulated sugar
1/4 cup light brown sugar
1/2 cup chopped walnuts, divided
1 teaspoon ground cinnamon
1 egg
2/3 cup milk
1/4 cup sour cream
1 (16-ounce) container cream cheese frosting
Instructions:
Preheat oven to 400F. Combine biscuit baking mix, both sugars, 1/3 cup walnuts, cinnamon, egg, milk, and sour cream. Spoon into muffin cups. Bake for 15-18 minutes. Frost tops with cream cheese frosting and sprinkle with remaining walnuts.
---
6

Cinnamon Toast Crunch Milkshake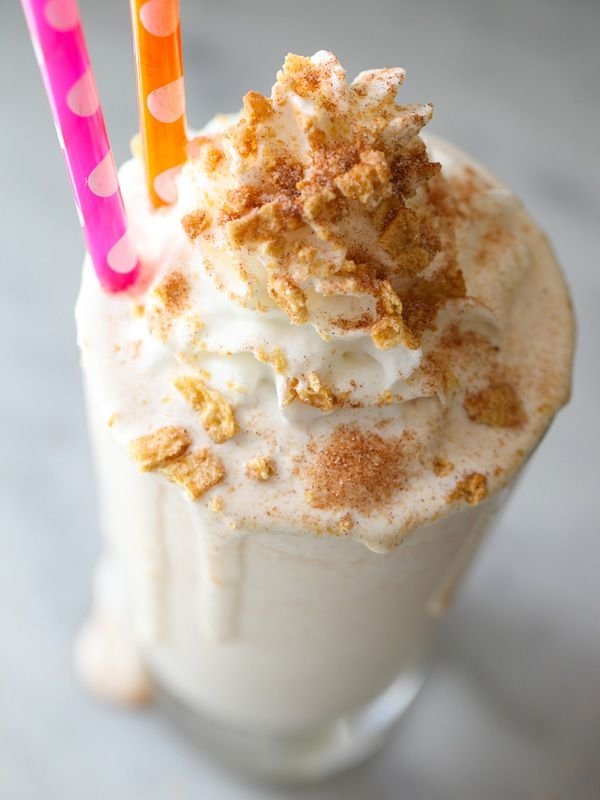 If Cinnamon Toast Crunch happens to be your favorite cereal, you have no choice but to try out this recipe. It's the best dessert you could ever make out of breakfast foods.
Ingredients:
1 cup Cinnamon Toast Crunch cereal plus more for garnish
1 cup plus 1/4 cup Real Seal milk
4 big scoops vanilla ice cream, slightly softened
Real Seal whipped topping
Cinnamon sugar if desired
Instructions:
Soak cereal in 1 cup of milk for 1-2 hours in refrigerator. Add to blender with the additional 1/4 cup of milk and vanilla ice cream and blend. Pour into glass and top with whipped topping, crunched cereal, and a sprinkle of cinnamon.
---
7

Cinnamon Ice Cream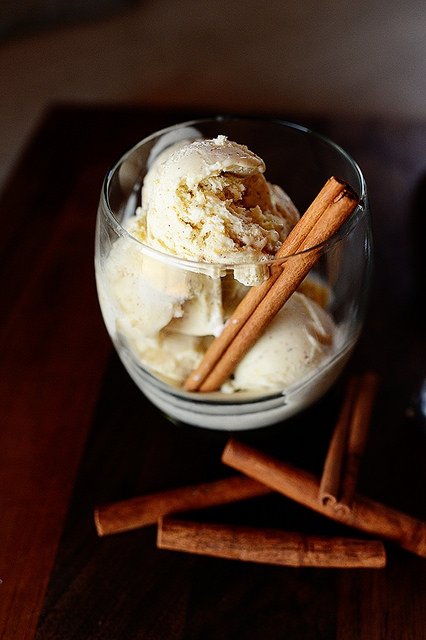 Anyone could create this winning dessert. As long as you have a blender, an ice cream maker and the required ingredients, you can't mess this one up.
Ingredients:
2 cups heavy cream
1 cup half & half
½ cup sugar
¼ cup brown sugar
1 teaspoon vanilla paste (or extract)
1 tablespoon cinnamon
pinch of salt
Instructions:
Combine all ingredients. Mix well, then pour into blender.Pour into ice cream maker and prepare according to your ice cream maker's directions.
There's nothing wrong with letting your taste buds have their way. Give them a treat with these delicious desserts. What's your favorite cinnamon snack?
---
Popular
Related
Recent