Pineapple recipes might not be something you seek out very often, but you are about to change your mind. Pineapple is a surprisingly versatile ingredient that you can do lots of things with. Canned or fresh, it works just as well for plenty of tasty things that you'll love eating and sharing with your loved ones. Check out these pineapple recipes and your days in the kitchen will never be the same.
Table of contents:
1

Pork Chops Topped with Pineapple

Via Recipe: Skinny Pineapple Teriyaki Pork ...
Some of the best pineapple recipes you'll ever find star pork chops. yum!
2

Whipped Pineapple Smoothie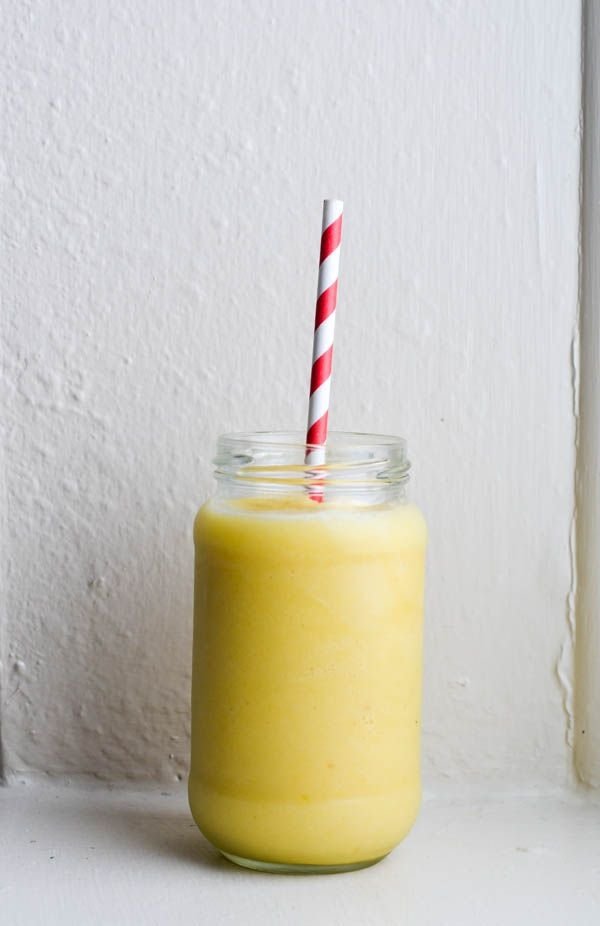 Via Rachel Schultz: WHIPPED PINEAPPLE SMOOTHIE
Make any morning worth getting up for by making this for breakfast.
3

Carrot Salad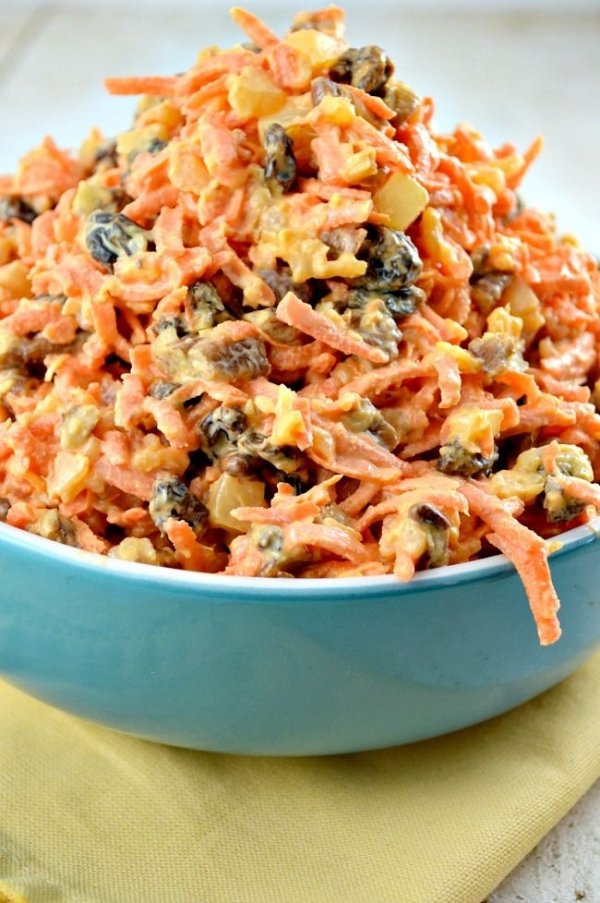 Via Gonna Want Seconds - Carrot ...
If you love the original version of carrot salad, you will love it jazzed up with pineapple.
4

Pineapple Upside down Cake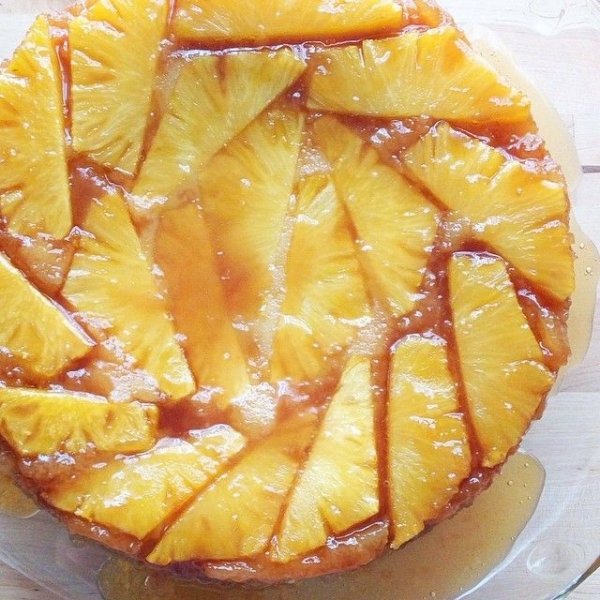 Via Barefeet In The Kitchen: Fresh ...
This cake is hands down my absolute favorite pineapple recipe. Do you love it too?
5

Monkey Butter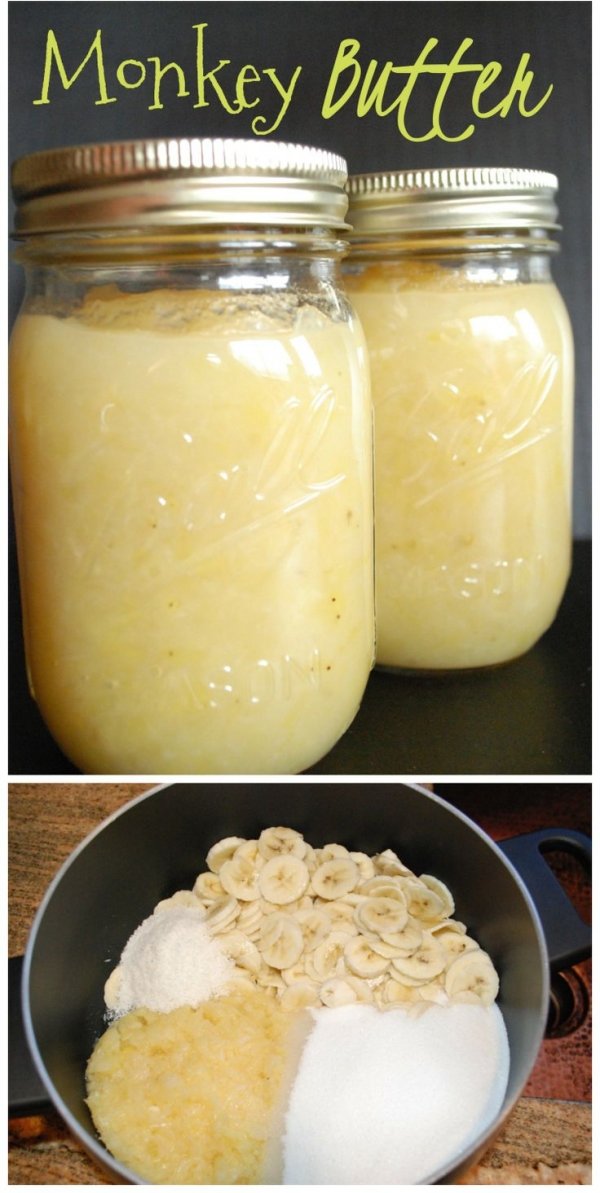 Via Monkey Butter - Made From ...
This delicious mixture of banana, pineapple and coconut is perfect on pancakes and toast.
6

Pineapple Casserole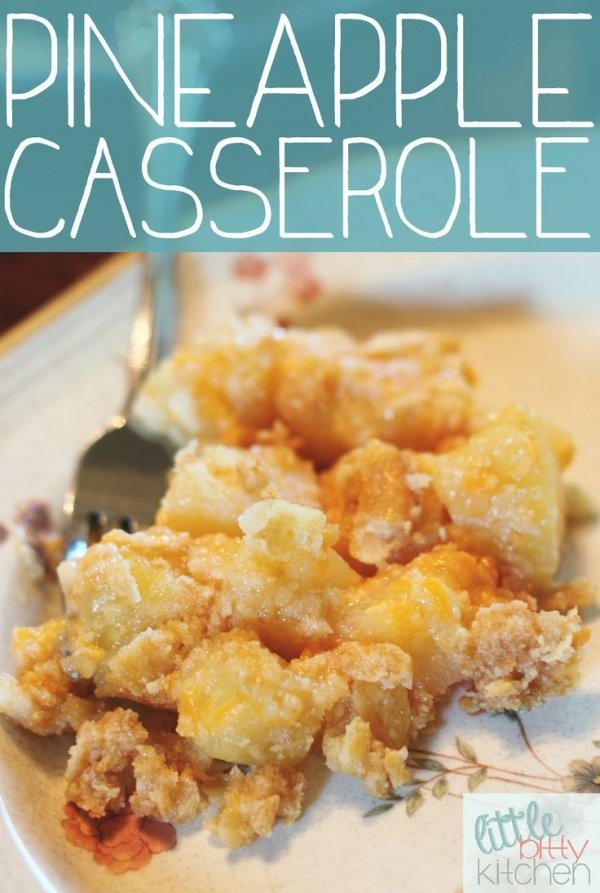 Via Little Bitty Kitchen: Pineapple Casserole
Your friends are going to love trying this fabulous recipe for dessert.
7

Pineapple Drink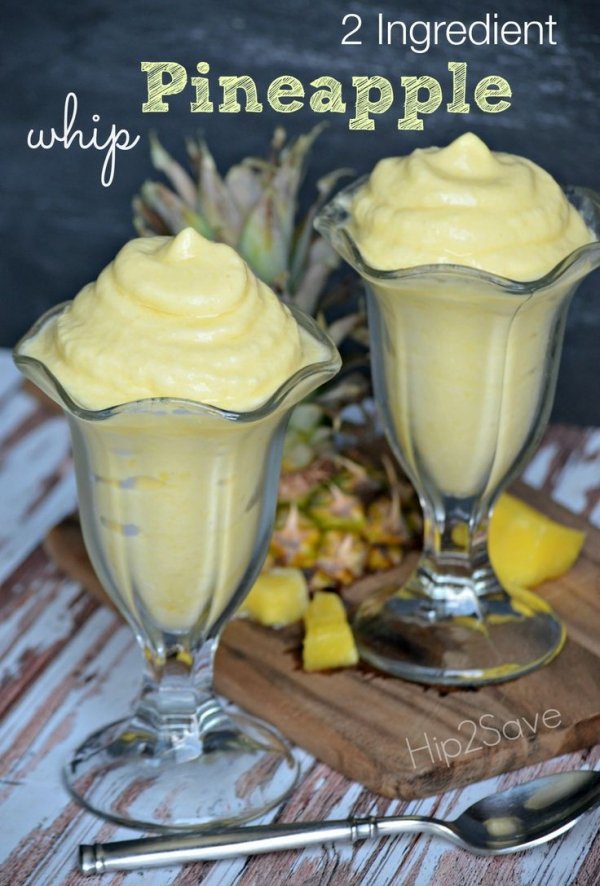 Via hip2save.com
This creamy non-alcoholic drink is perfect for kids. And you're going to love it too.
8

Pineapple Fried Rice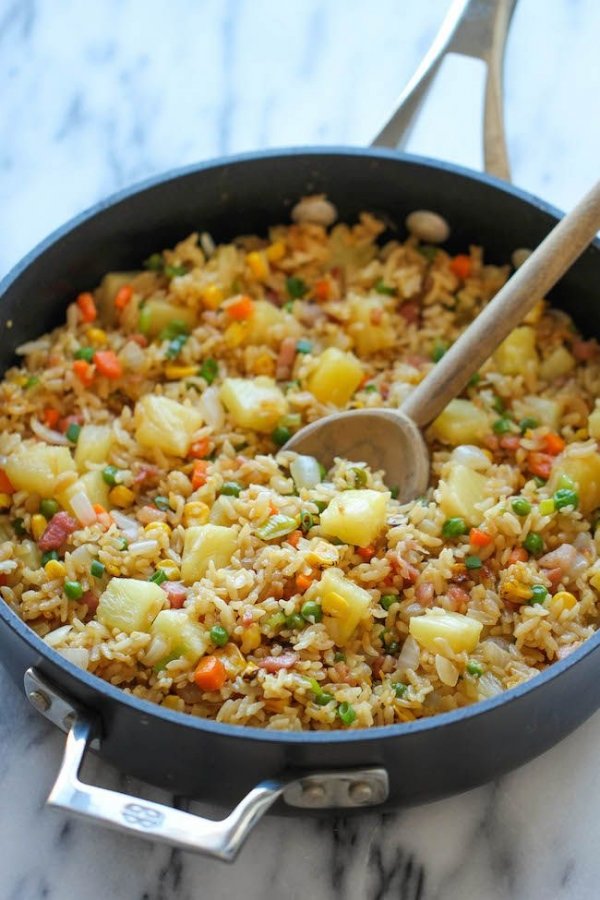 Via Pineapple Fried Rice - Damn ...
If you think fried rice can't get any better, you haven't tried it with pineapple added.
9

Pineapple Sriracha Glazed Chicken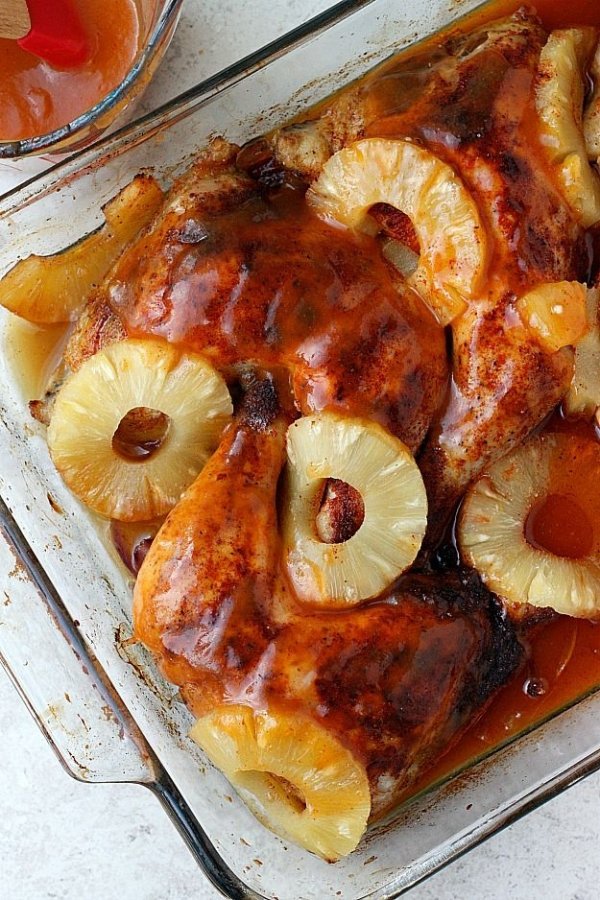 Via Pineapple Sriracha Glazed Chicken Quarters ...
If you like spicy food, you'll love this dish. The pineapple tempers the heat just right.
10

PINEAPPLE FRITTERS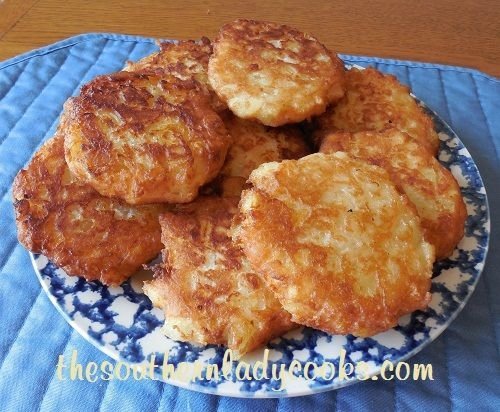 Via PINEAPPLE FRITTERS
These crispy, but sweet delights make a fancy idea for a weekend morning.
11

Pineapple Whip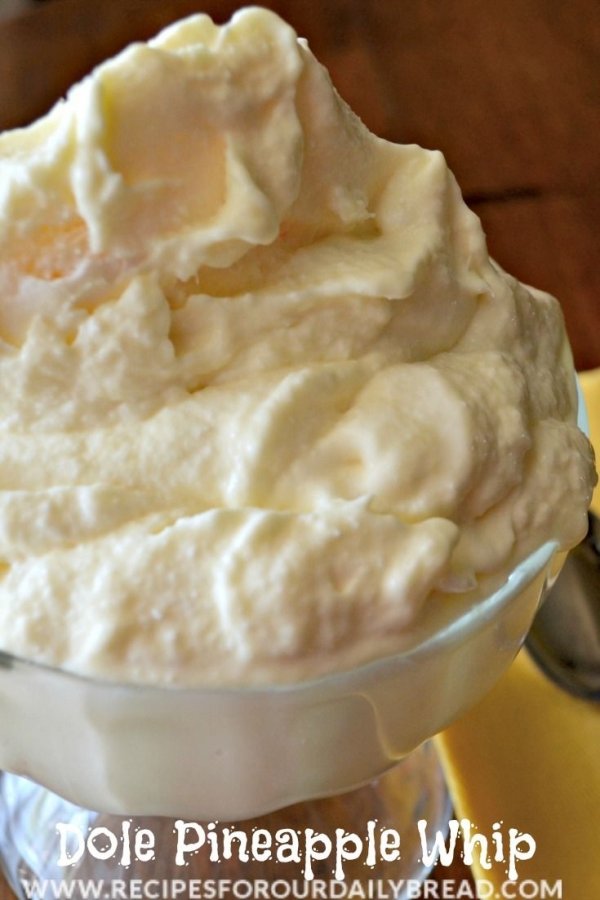 Via Dole Pineapple Whip Using Vitamix
This is the perfect dip for sliced apples. It's a great idea for a buffet or potluck party.
12

Grilled Shrimp and Pineapple Skewers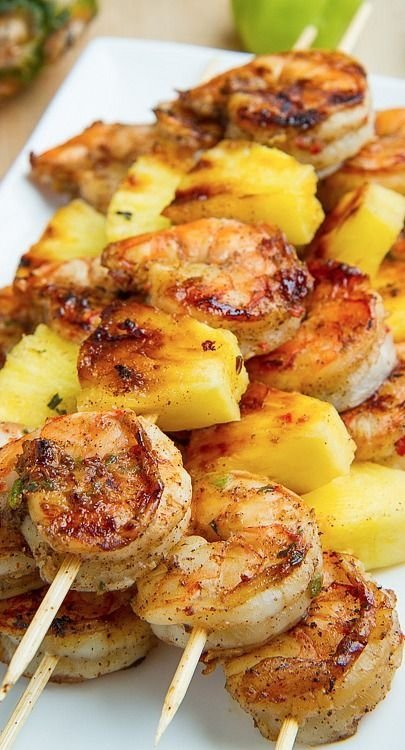 Via Closet Cooking: Grilled Jerk Shrimp ...
This island inspired meal will make you feel like you're on vacation any night of the week.
13

Pineapple Cheese Ball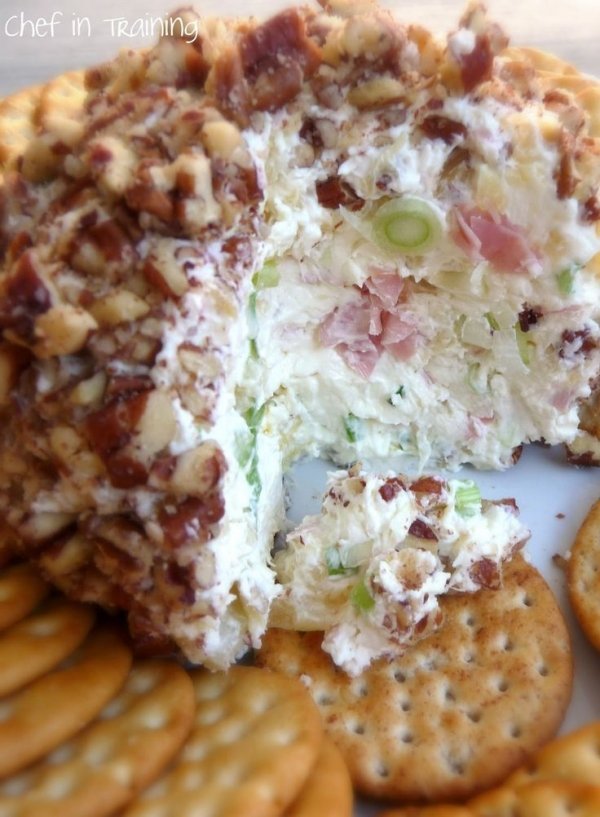 Via Pineapple Cheese Ball | Chef ...
This cheese pairs really well with crispy crackers. It has just the right touch of pineapple.
14

Pineapple Bacon Bites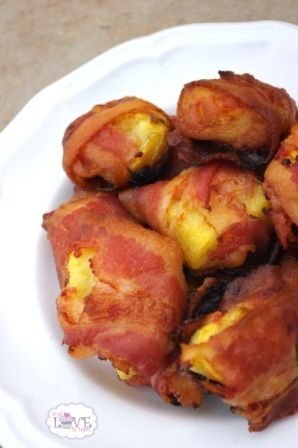 Via Ingredient-Challenge Monday: Pineapple Bacon Bites
Pineapple chunks wrapped in crispy bacon makes the perfect finger food for all of your parties.
15

Hawaiian Grilled Cheese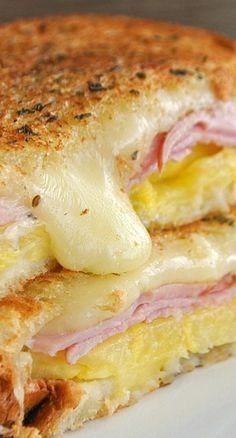 Via Hawaiian Grilled Cheese
You have not lived until you've tried this mouthwatering grown-up grilled cheese sandwich.
16

Pineapple Cream Cheese Spread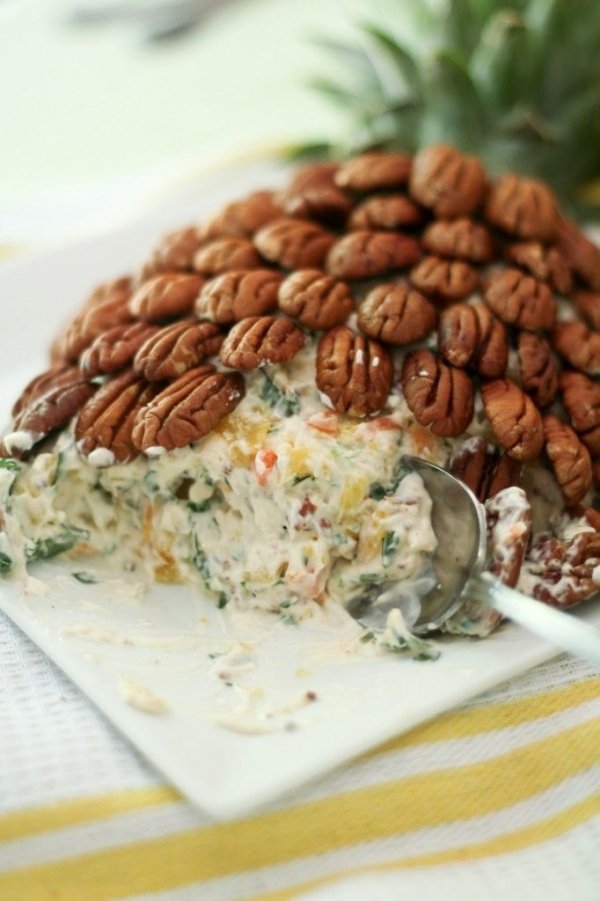 Via Pineapple Cream Cheese Spread - ...
This spread would be great on pita or crackers. The nuts give it just the right crunch.
17

Pineapple Moonshine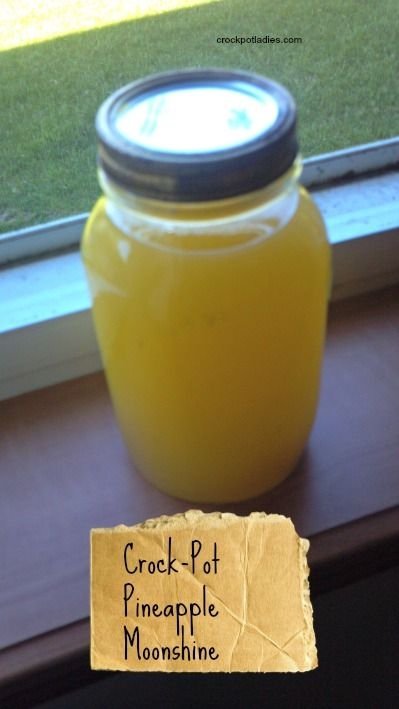 Via Crock-Pot Pineapple Moonshine - Crock-Pot ...
Make the end of your day perfect by whipping up a batch of this moonshine.
18

Pineapple Pie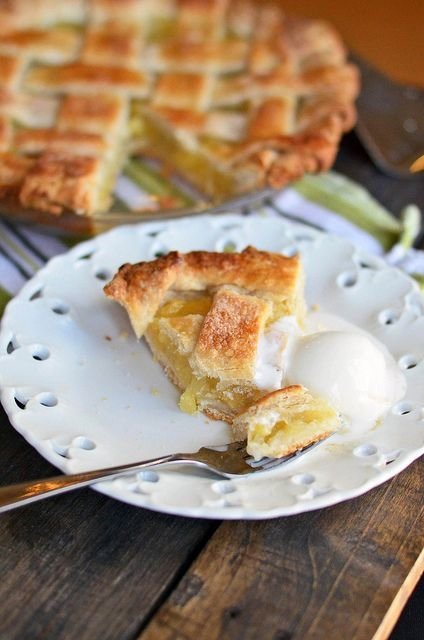 Via Pineapple Pie | Fork vs. ...
Pie is such a perfect dessert. This hot pineapple pie pairs perfectly with ice cream.
19

Pineapple Banana Bread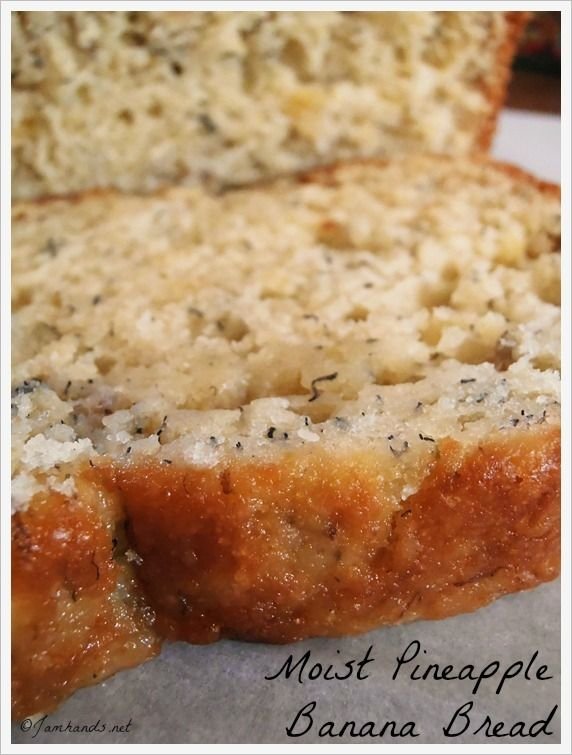 Via Jam Hands: Moist Pineapple Banana ...
Take your banana bread to the next level by tossing in some pineapple.
20

Battered Fruit Rings

Via Battered Fruit Rings – a ...
This take on fried food is a great alternative to pancakes. Imagine the surprise of finding that pineapple ring inside.
21

Pineapple Spinach Salad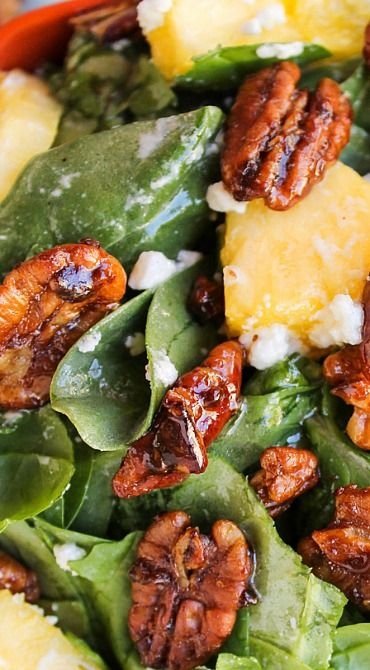 Via Pineapple Spinach Salad - The ...
Fruit makes a great ingredient in salad. You'll love how it pairs with the nuts.
22

Pineapple Jam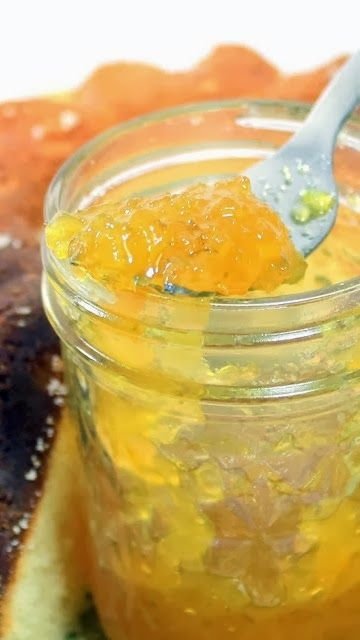 Via Inspired By eRecipeCards: Pineapple Jam... ...
These sweet jam will make any morning piece of toast something to look forward to.
23

Pineapple Kielbasa Bites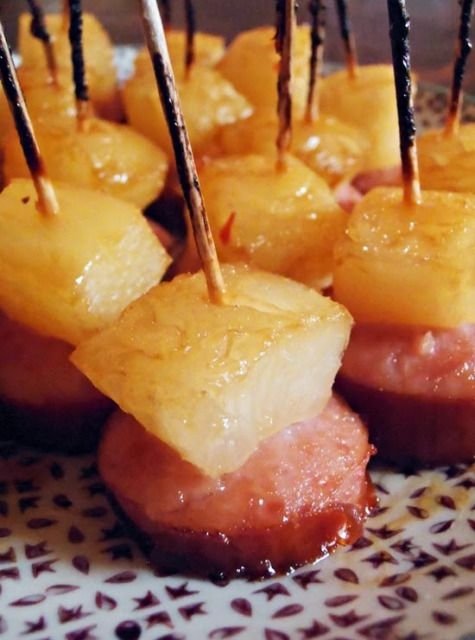 Via Glazed Kielbasa Bites
This delicious appetizer is just the right size for popping in your mouth while circulating at a party.
24

Pineapple Black Bean Salsa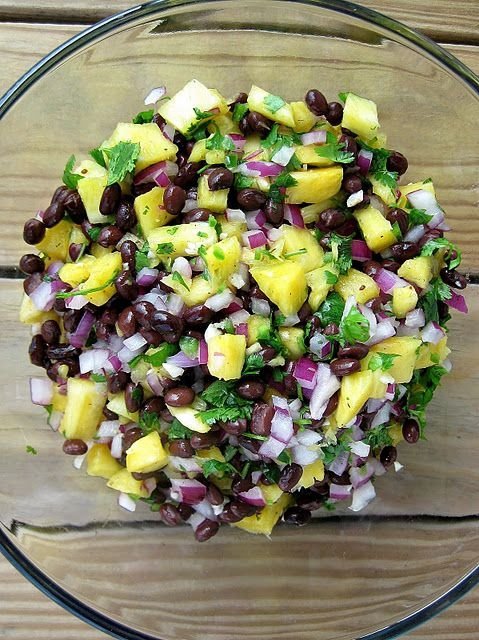 Via ahintofhoney.com
This would be great on grilled fish, but would taste just fine on its own too.
25

Pineapple Cream Cheese Wontons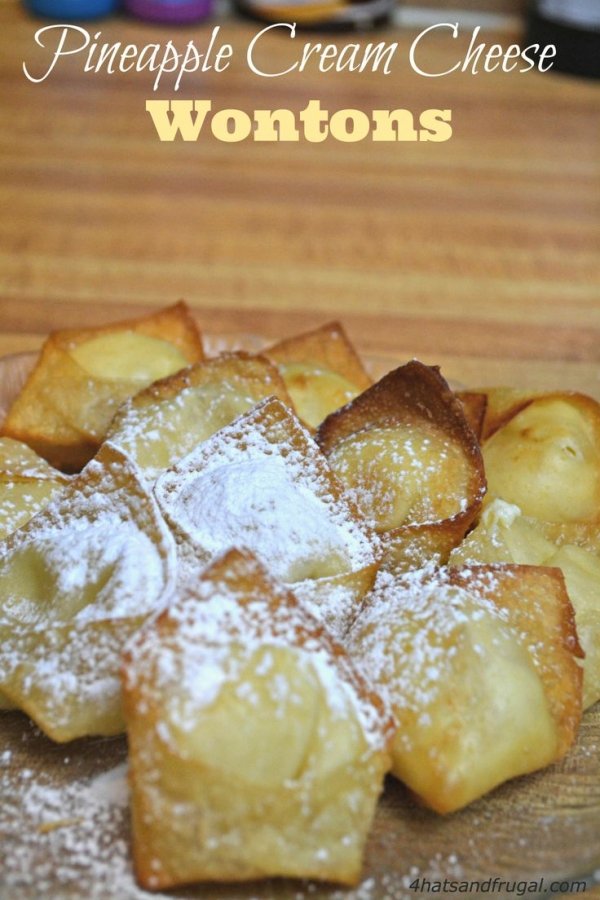 Via Pineapple Cream Cheese Wontons - ...
These sweet little bites, dusted with powdered sugar, tastes wonderful after a hearty meal.
26

Pineapple Crumble Bars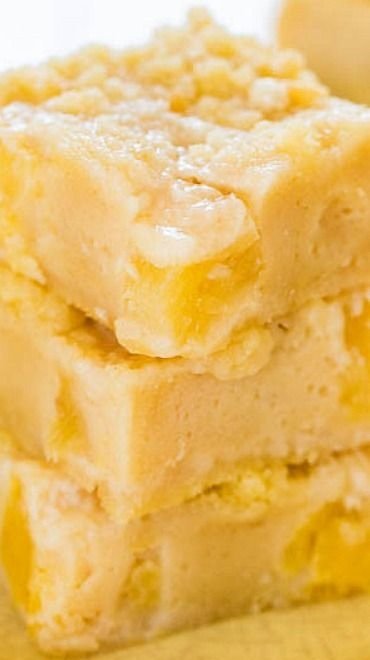 Via Tropical Escape Soft Pineapple Crumble ...
If you love lemon bars, you are going to love this version too.
What do you like to make with pineapples? My family loves it fresh as a snack or served with chicken lettuce wraps. Do you see a recipe on this list you want to make today?
Please rate this article