I'm on a pizza kick right now and while pepperoni and cheese is good, sometimes, I want to switch it up. If you're going looking for some inspiration in the pizza field, take a look below! I've got some crazy combos, but they are all delish!
Table of contents:
1

Winter White Pizza with Delicata Squash & Gouda Cheese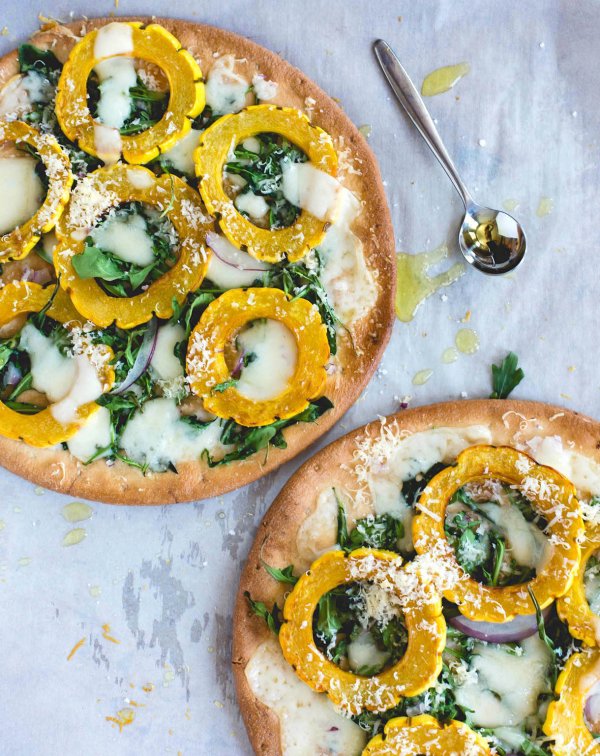 So delish! You've GOT to give this one a try.
Recipe: heartbeetkitchen.com
2

Easy Spinach & Tomato Pizza with a Creamy Garlic Sauce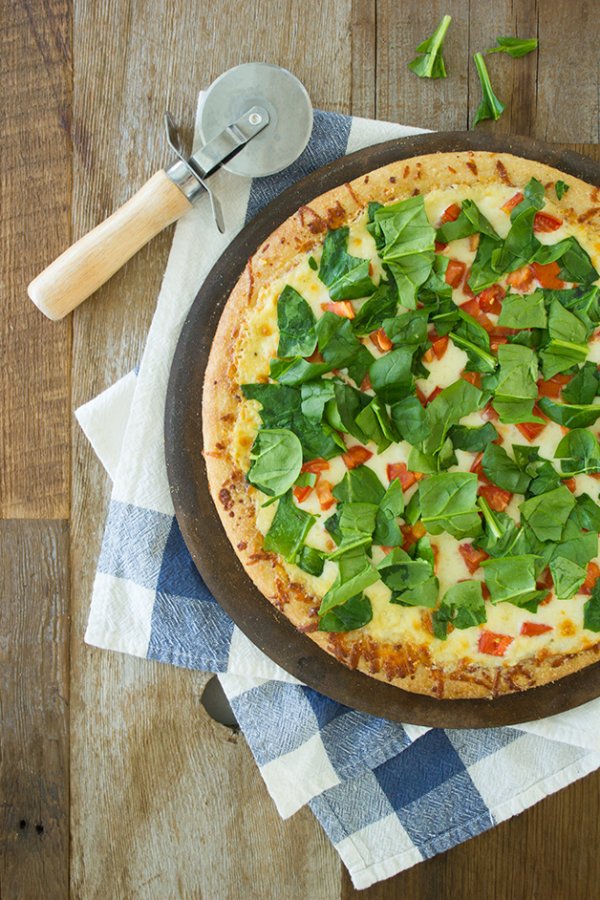 I love the garlic sauce on this one!
Recipe: brighteyedbaker.com
3

Buffalo Chickpea Pizza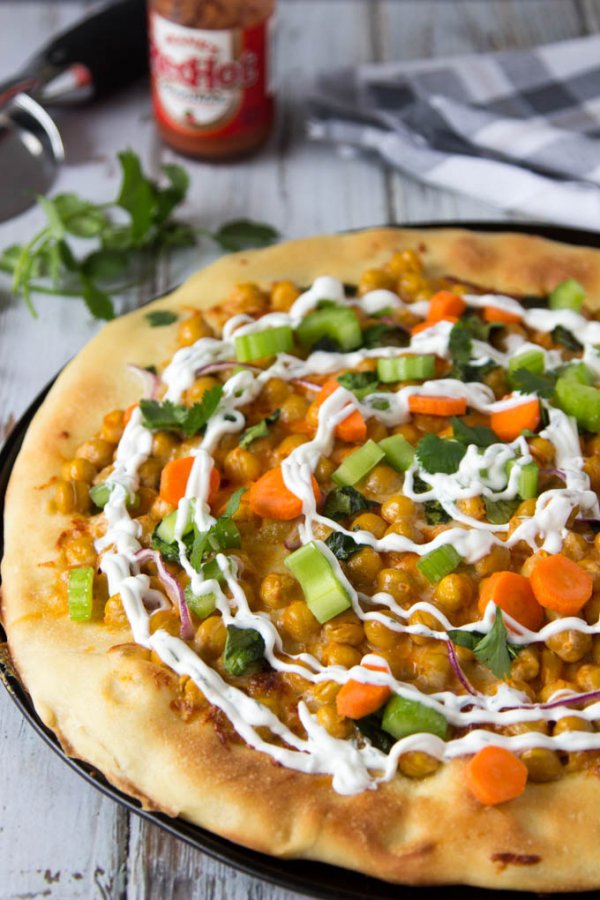 An awesome take on buffalo chicken!
Recipe: simplehealthykitchen.com
4

Breakfast Pizza with Canadian Bacon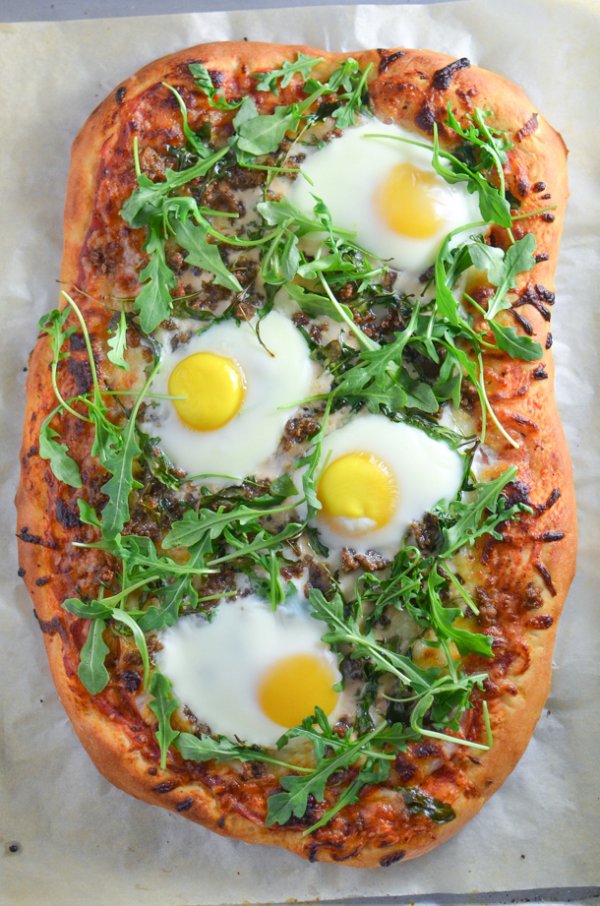 Look at the eggs! Love it!
Recipe: simplywhisked.com
5

BLT Flatbread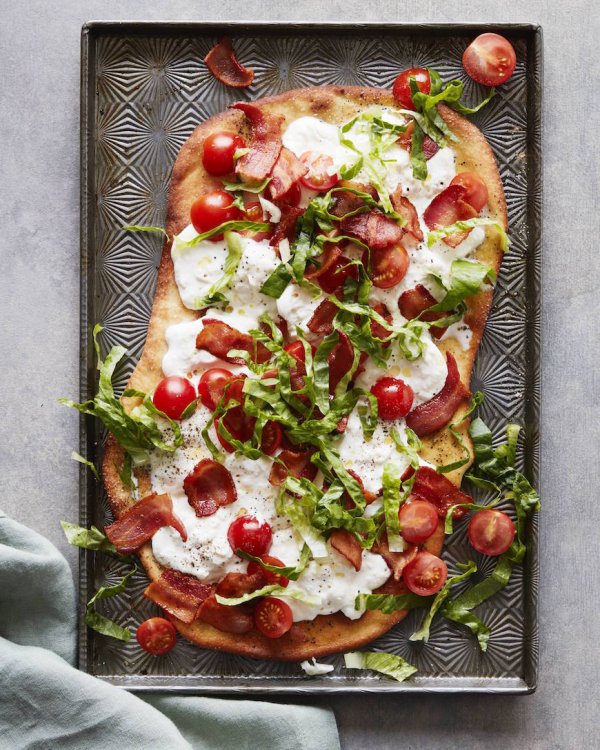 LOVE this one!
Recipe: whatsgabycooking.com
6

Asparagus Alfredo Pizza with Peas & Arugula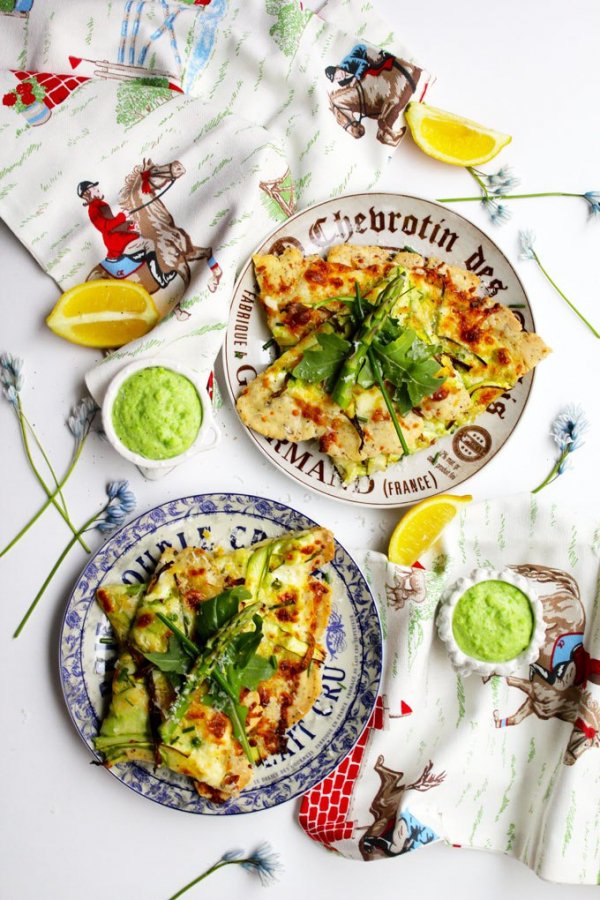 How delish does this one sound?
Recipe: jjbegonia.com
7

Roasted Garlic, Chicken, and Herb White Pizza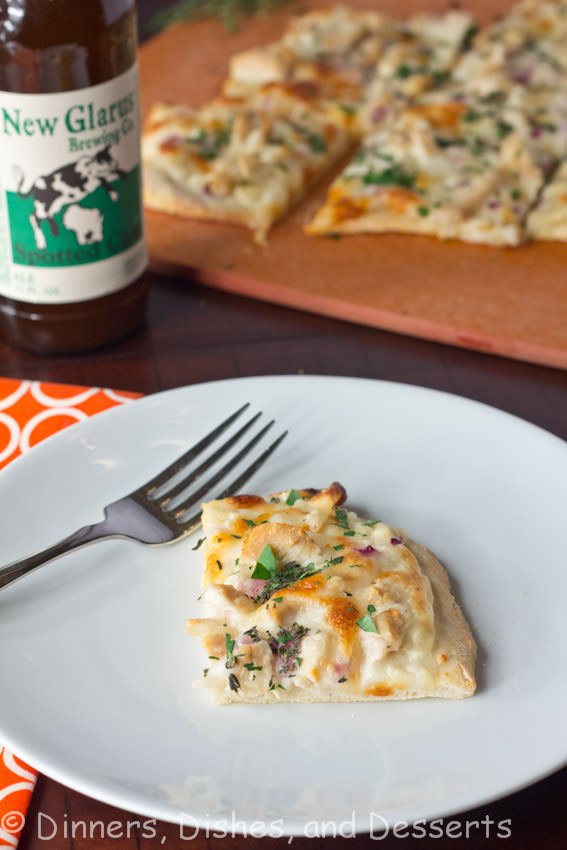 OMG – excuse me while I go make this.
Recipe: dinnersdishesanddesserts.com
8

Balsamic Roasted Peach, Almond, & Cilantro Pizza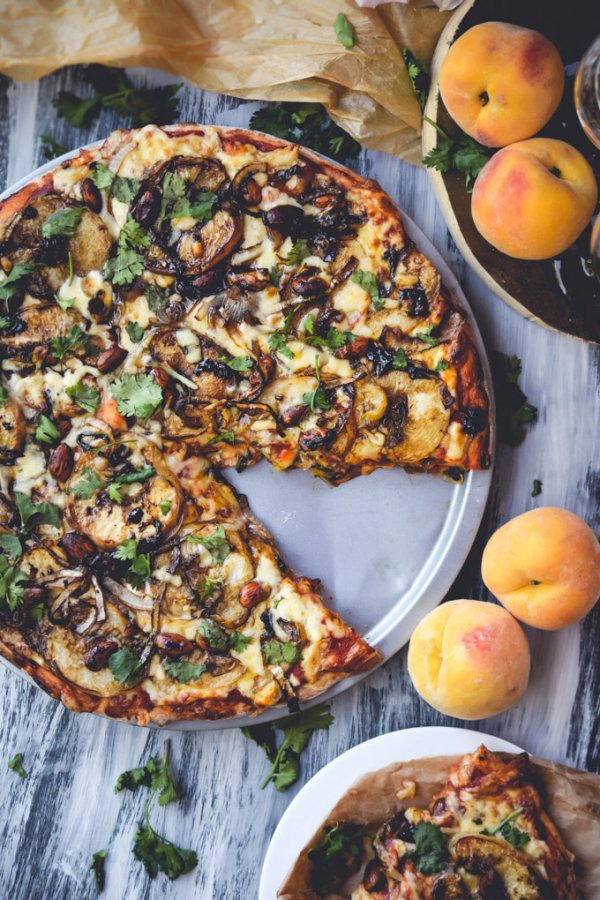 Unique, different and LOVELY!
Recipe: gringalicious.com
9

Cheeseburger Pizza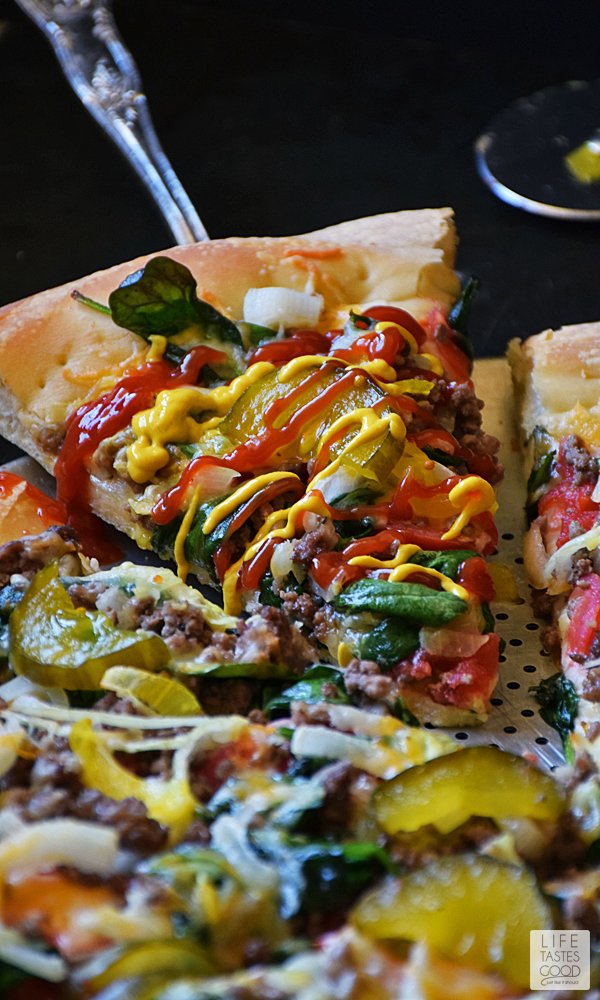 I <3 burgers. Seriously. Burger pizza? Best combo ever!
Recipe: ourlifetastesgood.blogspot.com
10

Roasted Vegetable Flatbread Pizza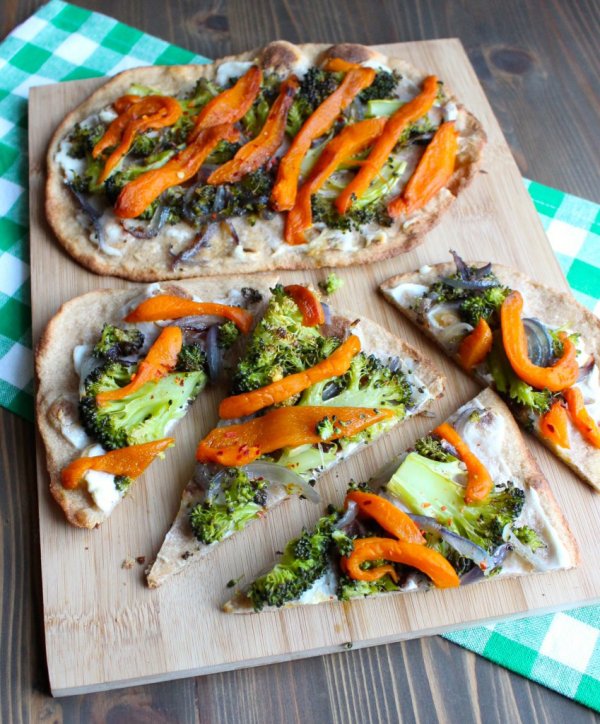 So perfect!
Recipe: frugalnutrition.com
11

Barbecue Pulled Pork Pizza with Crispy Brussels Sprout Leaves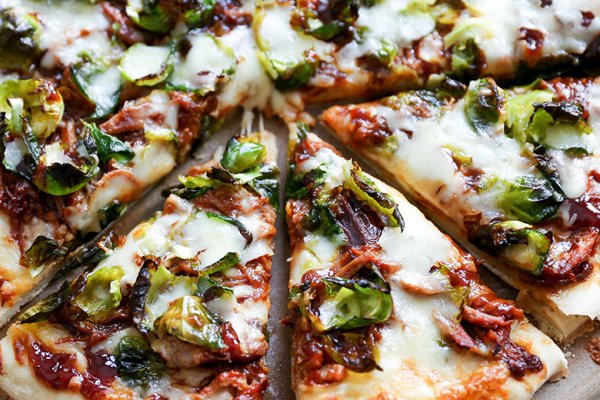 Who knew that brussels could be so good!
Recipe: floatingkitchen.net
12

Jalapeno Popper Flatbread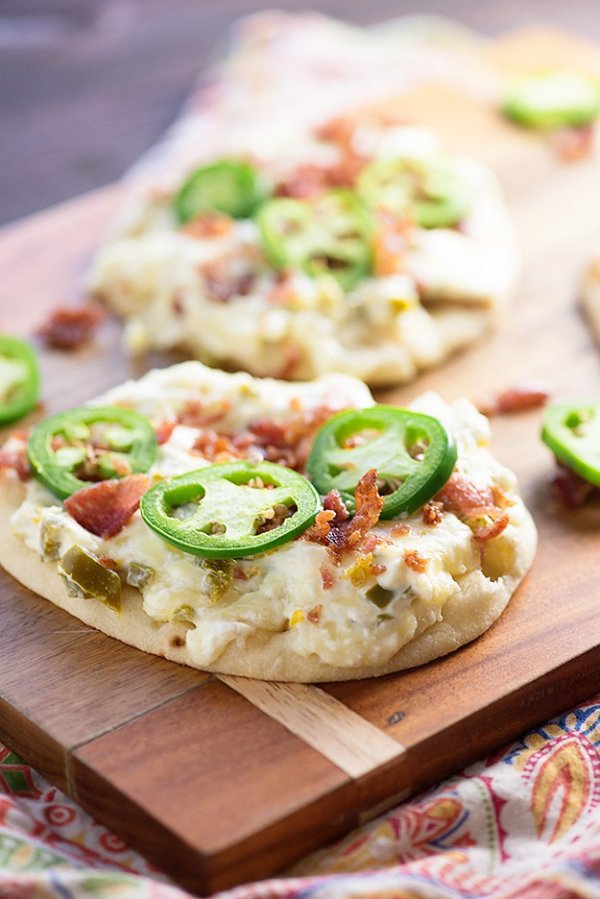 Spicy and so perfect!
Recipe: bunsinmyoven.com
13

Squash, Kale & Melted Parmesan Pizza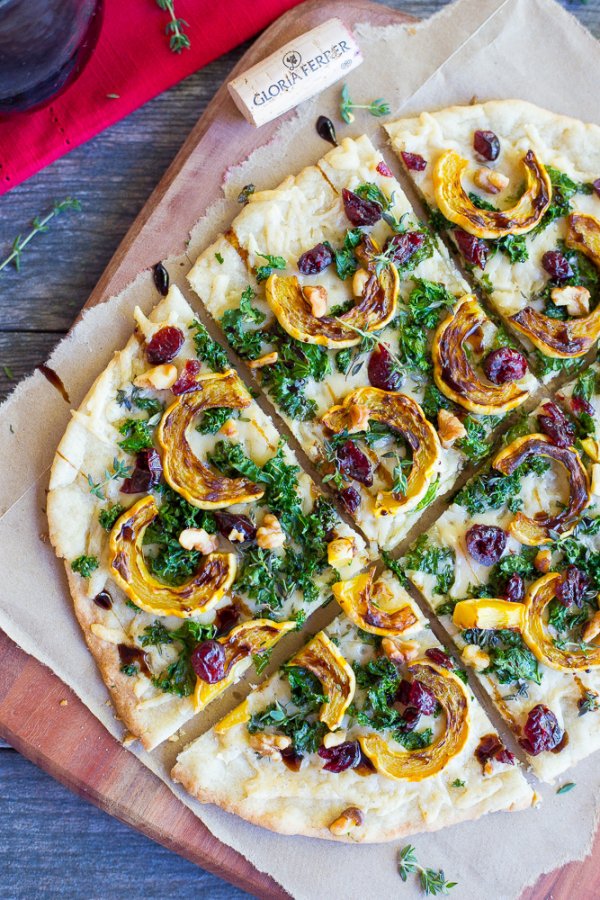 How beautiful is this pizza?
Recipe: shelikesfood.com
14

Italian Hoagie Flatbread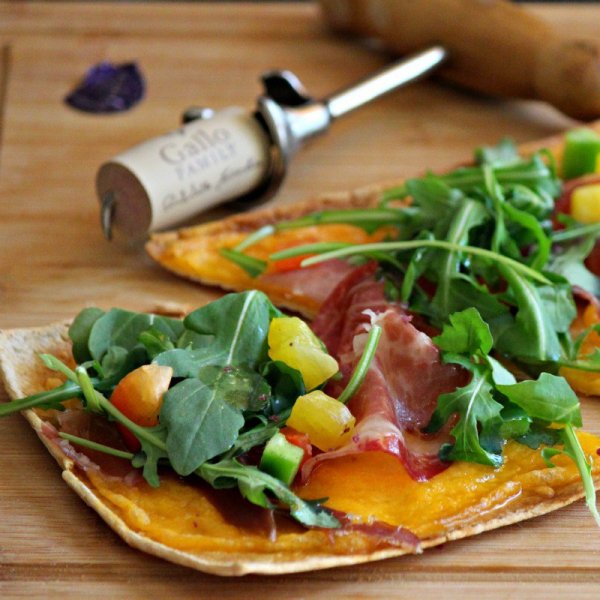 You had me at hoagie.
Recipe: familyfoodie.com
15

Roasted Cranberry and Goat Cheese Flatbreads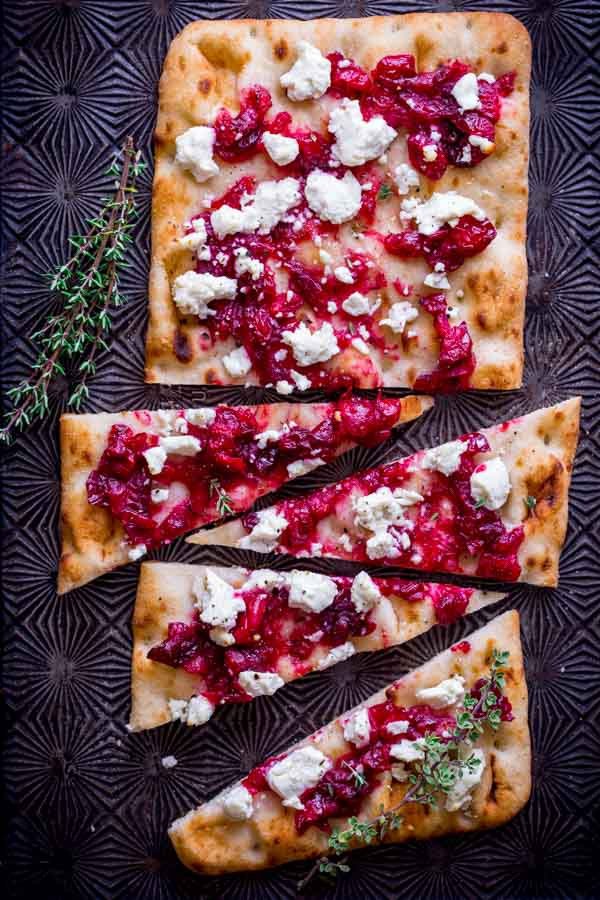 GREAT dessert pizza!
Recipe: healthyseasonalrecipes.com
16

Taco Pizza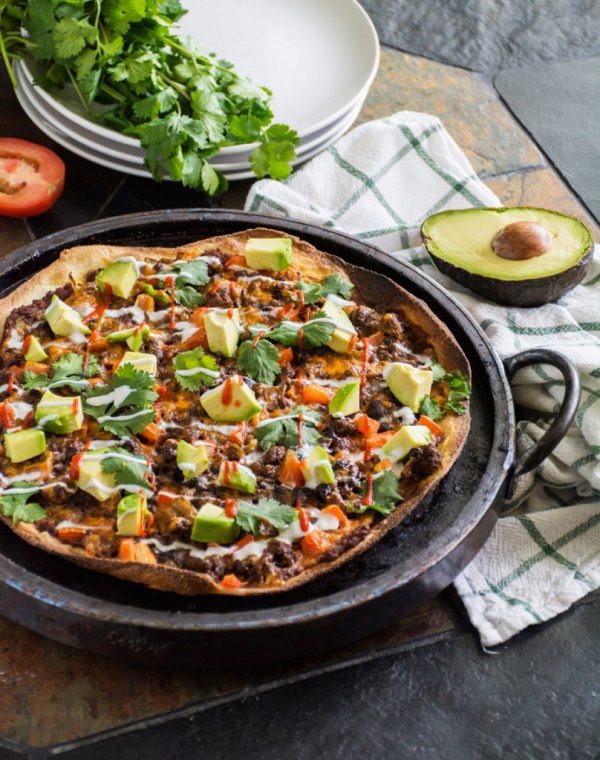 Tacos and pizza? Perfect!
Recipe: portandfin.com
17

Pumpkin Pizza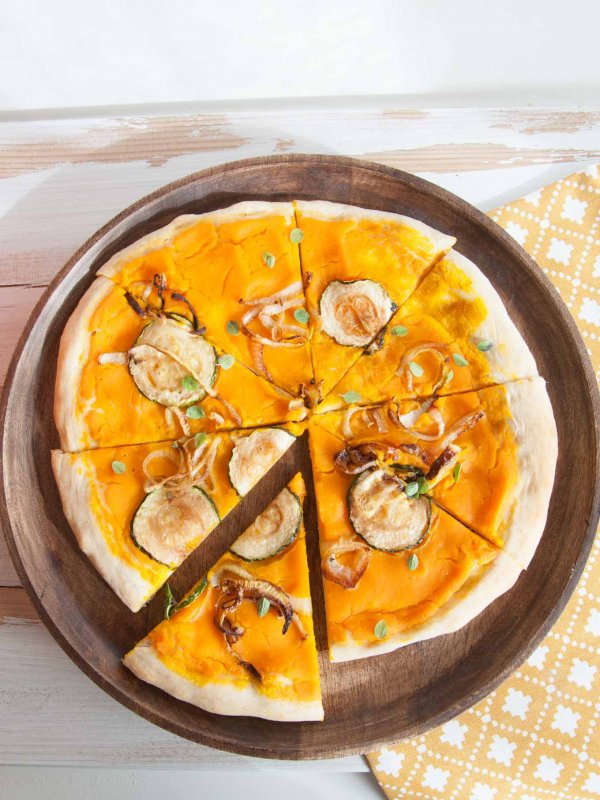 This would be perfect for the fall!
Recipe: elephantasticvegan.com
Please rate this article