Stir-fry recipes are great because they cook quickly and you can easily mix and match your favorite ingredients to create new and different combinations all the time. When you cook stir-fry, it's best to get your pan very hot and cut all of your ingredients into uniformly sized pieces. That way it all cooks evenly and you have a delicious meal in a short amount of time. With these stir-fry recipes, you'll never again have to rely on a take-out meal to satisfy an Oriental meal craving.
Table of contents:
1

Shrimp and Veggies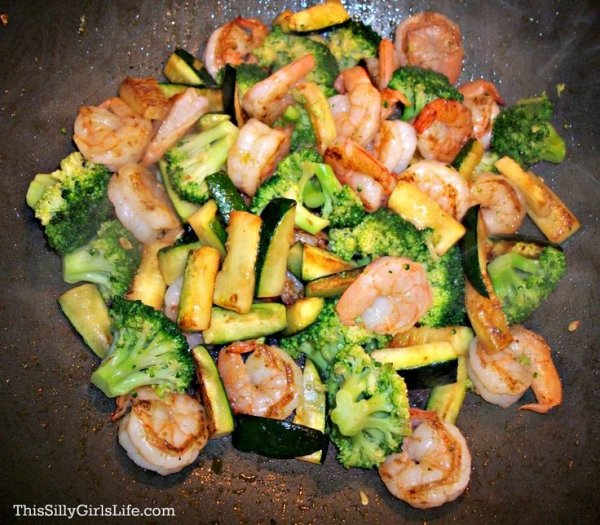 Via Honey Garlic Shrimp Stir-Fry - ...
Most stir-fry recipes are heavy on the veggies. Then you can add your favorite protein. Shrimp is a wonderful choice!
2

Chinese Beef and Broccoli Stir-Fry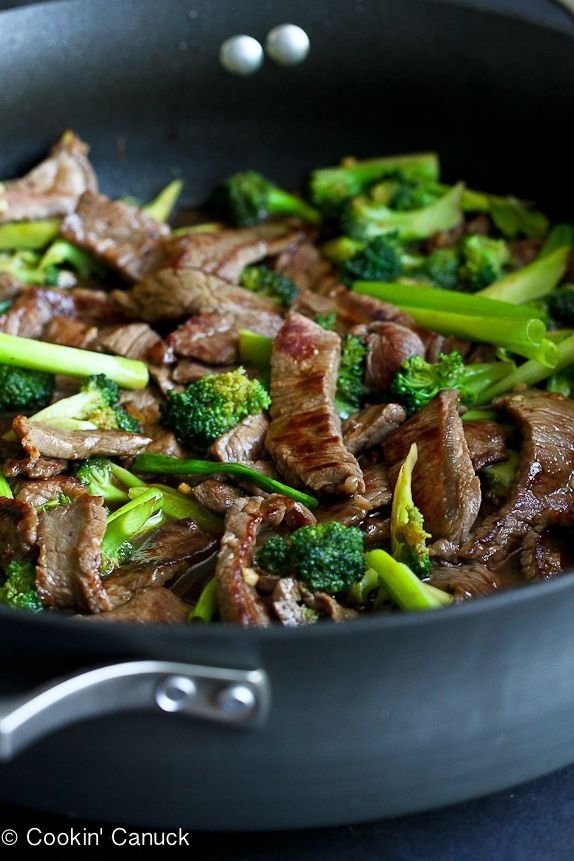 Via Chinese Beef & Broccoli Stir-Fry ...
Thinly sliced beef cooks a lot faster than thick pieces, but are still tender.
3

Honey Ginger Tofu and Veggie Stir Fry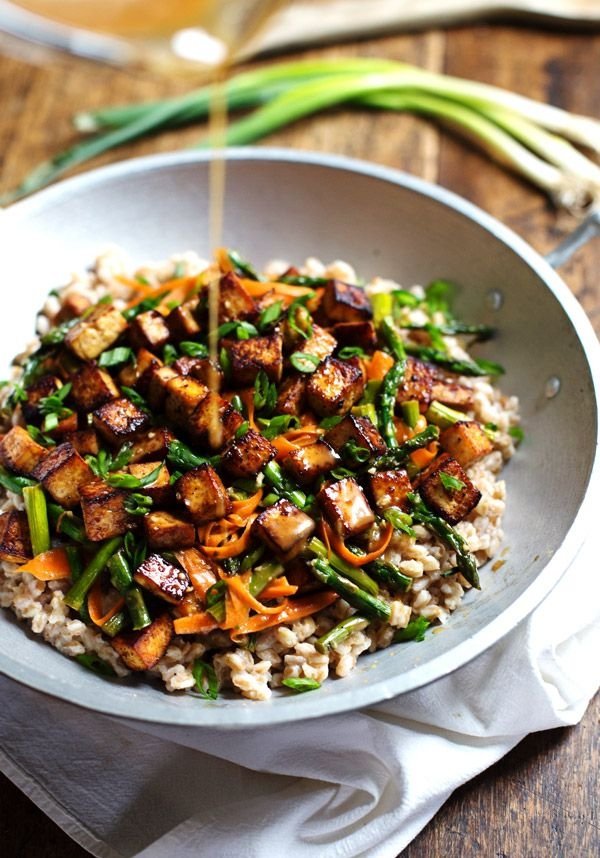 Via Honey Ginger Tofu and Veggie ...
Tofu is a really great choice if you prefer to have a meal without any meat in it.
4

Chicken and Asparagus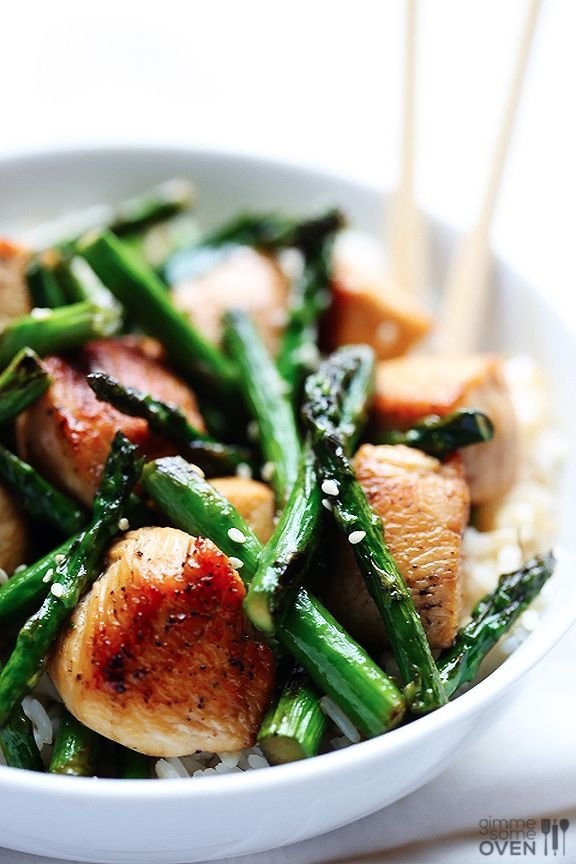 Via gimmesomeoven.com
Doesn't this make your mouth water? I want to make this for dinner tonight.
5

Add Some Noodles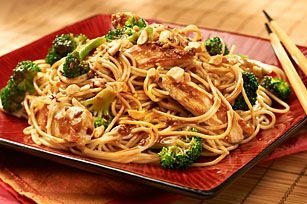 Via Speedy Chicken Stir-Fry
Make stir-fry even more filling by tossing in some cooked noodles as you prepare the other ingredients.
6

With Peanuts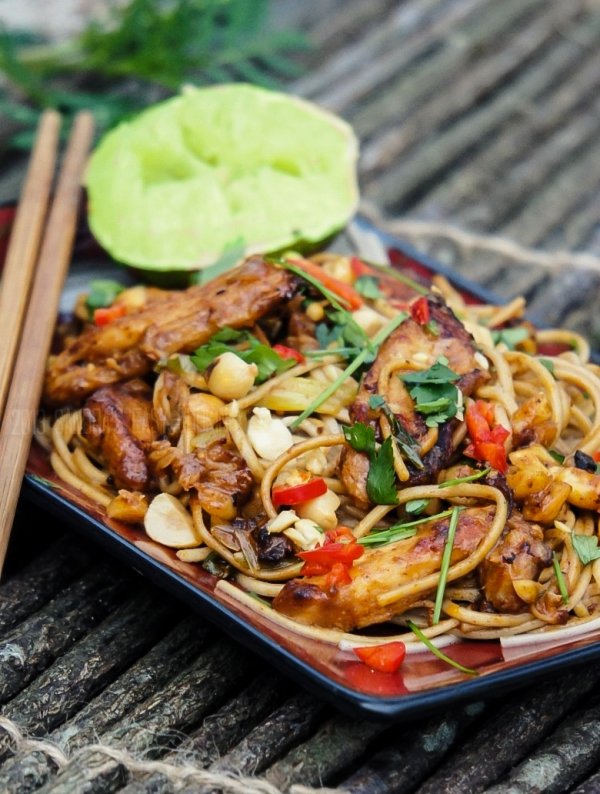 Via SANDRA'S EASY COOKING: Chicken Noodle ...
Lots of stir-fry recipes call for peanuts. It adds just the right dose of flavor and a touch of crunch at the same time.
7

Use Bell Peppers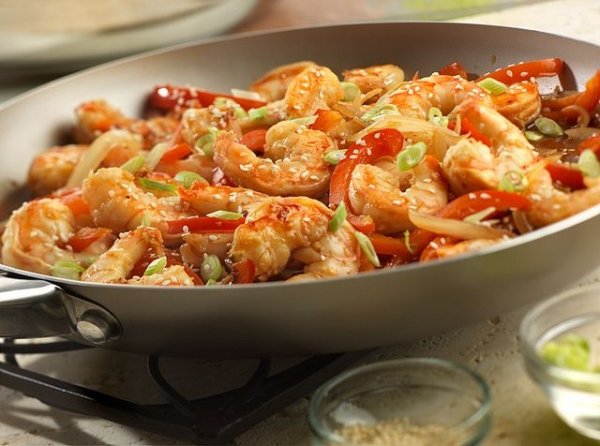 Via Asian Shrimp Stir-Fry
Sliced bell peppers in any color are great choices for mixing with any kind of meat.
8

Sesame Chicken Stir Fry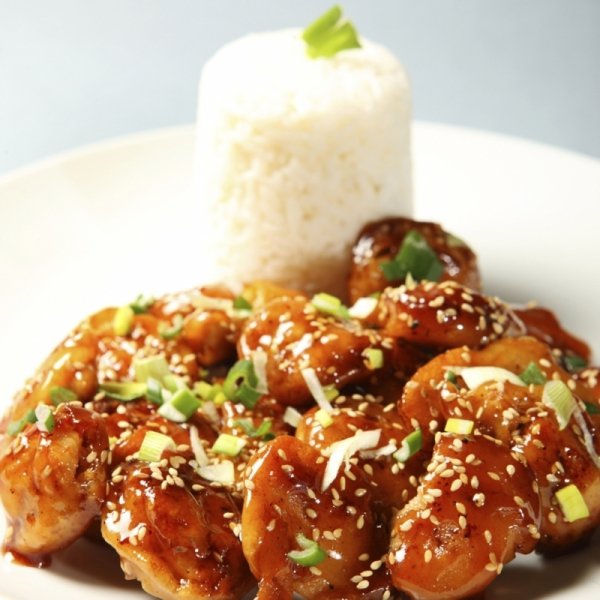 Via Sesame Chicken Stir Fry Recipe
You are not going to be able to get enough of this yummy stir-fry.
9

Make It Fancy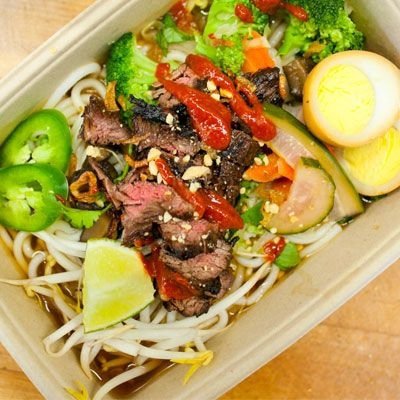 Via 6 Stir-Fry Recipes Better Than ...
Make your presentation one that will get everyone talking when you set it up like this.
10

Ginger Beef, Mushroom and Kale Stir Fry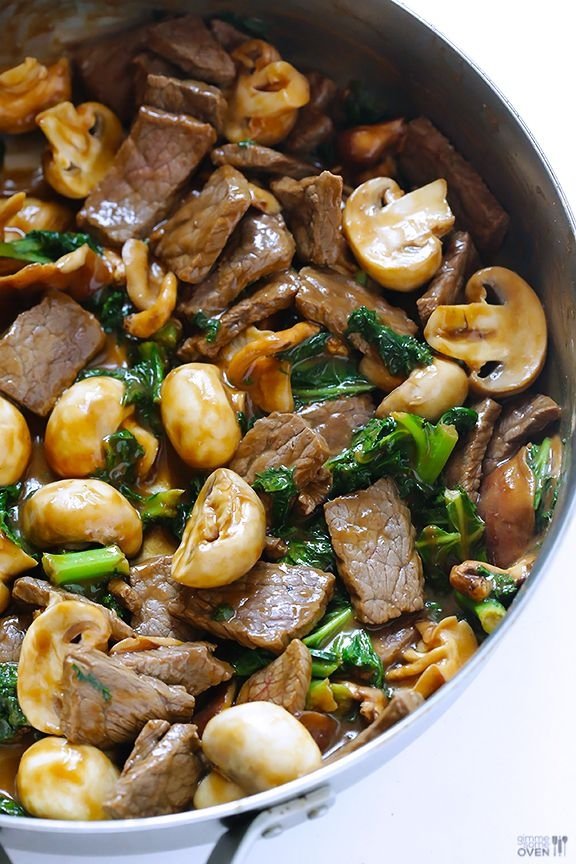 Via Ginger Beef, Mushroom & Kale ...
All those veggies pack this meal with loads of nutrition. Doesn't it look heavenly?
11

Beef and Bok Choy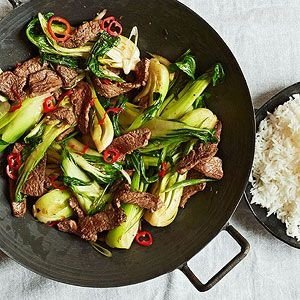 Via One and Done: One-Dish Dinner ...
You will never be sorry when you toss some bok choy into your recipe. It tastes really good!
12

Add Sliced Carrots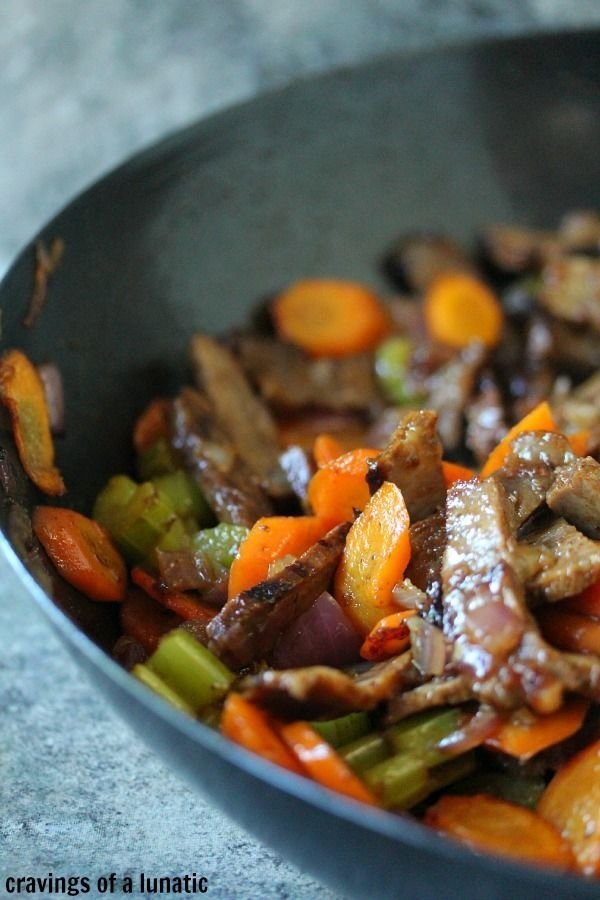 Via Beef Stir Fry with Cravings ...
You don't always see sliced carrots in stir-fry, but they add color and crunch.
13

Salmon and Green Beans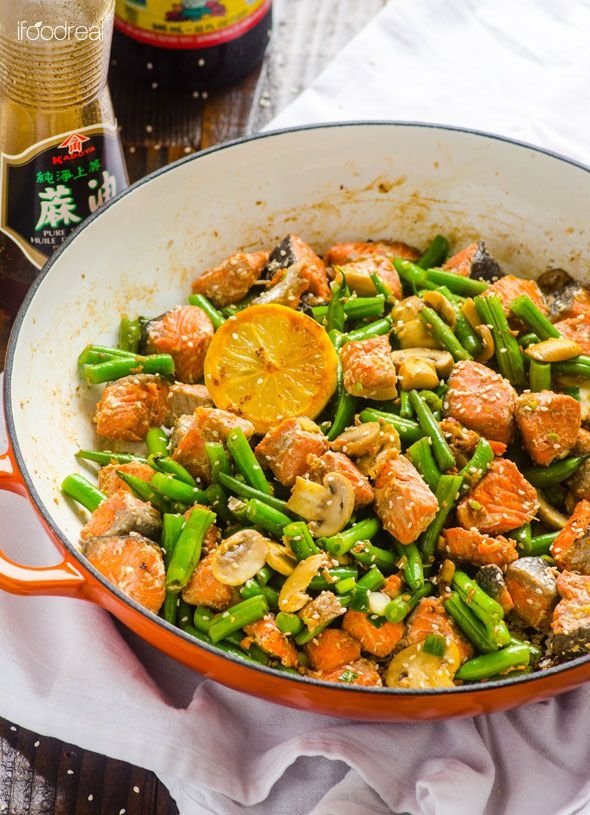 Via Asian Salmon and Green Beans ...
This is really different from any other recipe you'll come across, but you will love it all the same.
14

Chicken with Cabbage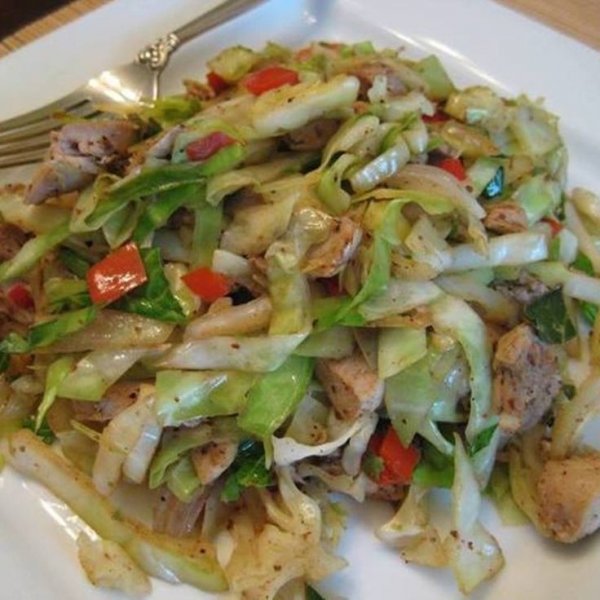 Via Chicken Cabbage Stir Fry
One of my very favorite ingredients for stir-fry is cabbage. Green works better than red in this case.
15

Garnish It Just Right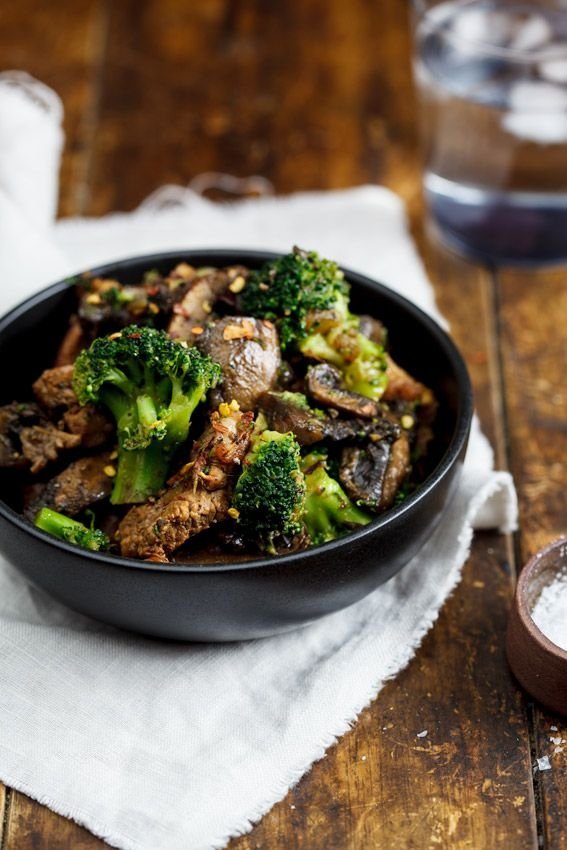 Via Low Carb recipes for Woolworths ...
Chopped garlic or crushed red pepper make perfect ways to add a touch of extra flavor when you serve your meal.
16

Udon Noodles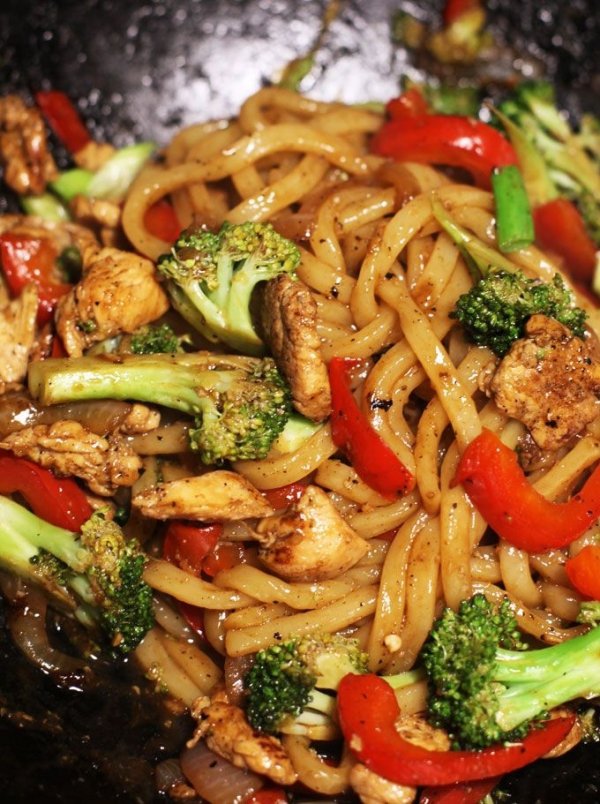 Via Yaki Udon recipe . Kitchen ...
If you opt for noodles, the udon variety work really well.
17

Go for Veggies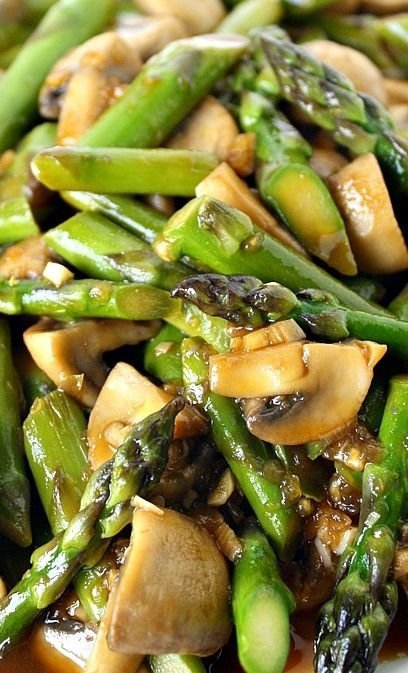 Via The Garden Grazer: Asparagus and ...
There's nothing wrong with making a stir-fry that stars veggies and leaves the meat out altogether.
18

Serve It over Rice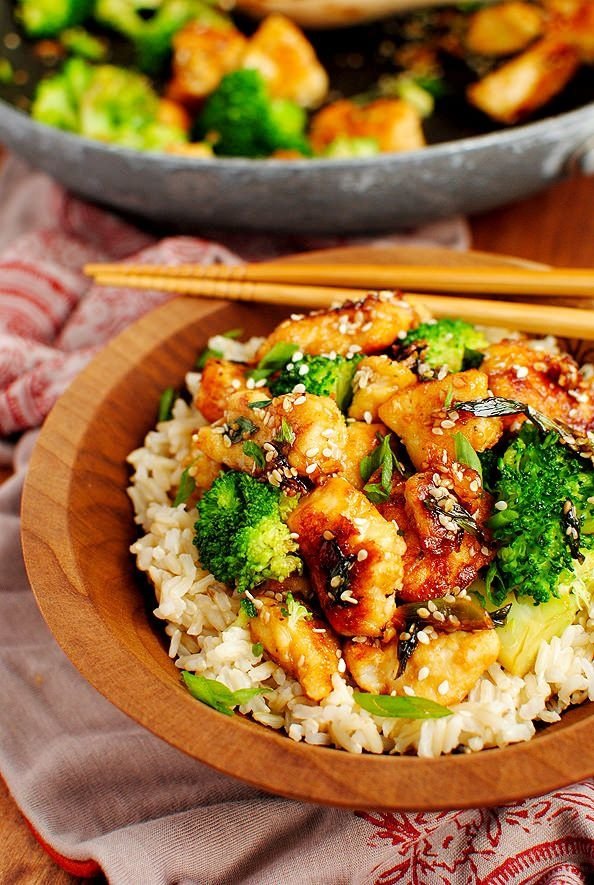 Via Lighter Sesame Chicken - Iowa ...
Nothing tastes better with stir-fry than steamed white rice. Brown rice is another yummy option.
19

Veggie Side Dish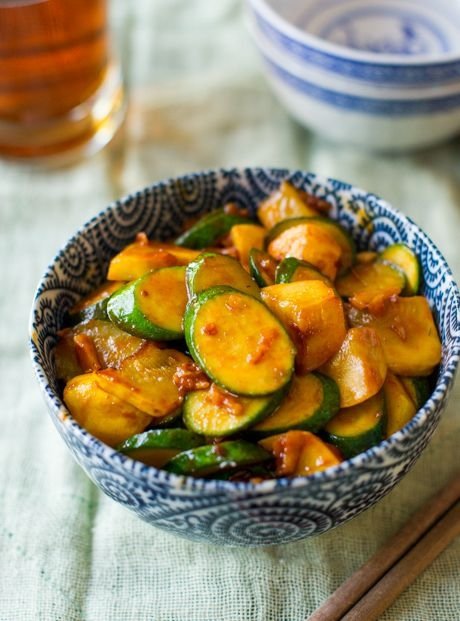 Via Sriracha Zucchini Stir Fry Recipe
Stir-fried veggies make a great side dish to serve with grilled meats and rice. Yum!
20

With Cauliflower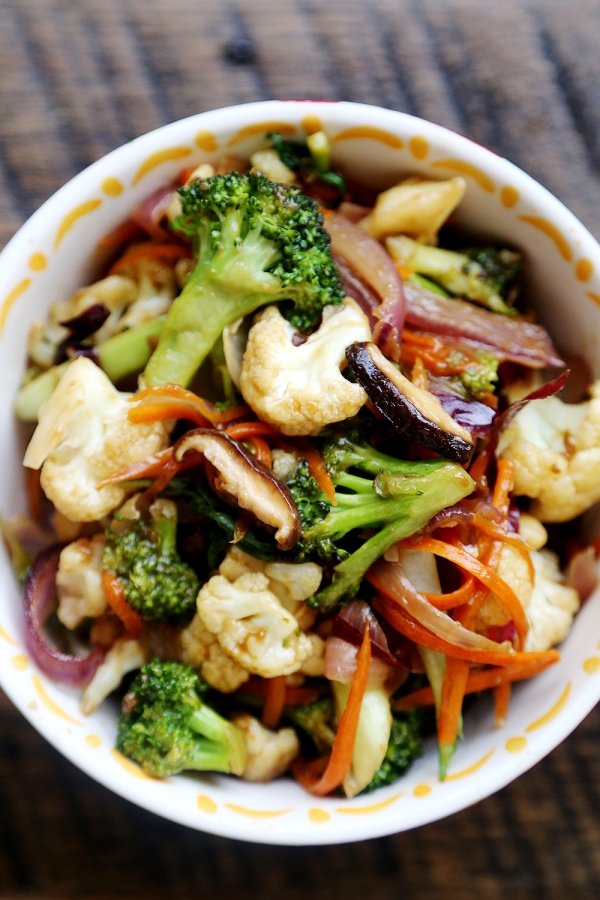 Via Vegetable Stir Fry with Carrots, ...
Cauliflower is another ingredient you don't see in stir-fry often, but I don't know why because it works really well.
21

Baby Corn and Snap Peas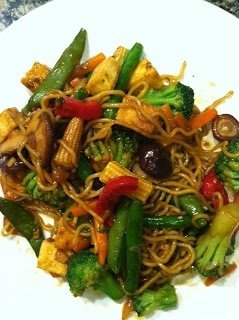 Via My Quest to Become Plant ...
Both baby corn and snap peas are epic for stir-fry. In fact, they both appear in many versions you get at a restaurant.
What's your favorite stir-fry combination? Did you find anything new here that you'd like to try? Let me know how it turns out.
Please rate this article