I absolutely love cooking healthy meals that taste great but also nourish your body. If you work your tail off in fitness, the absolute last thing you want to do is to sabotage this by making poor food choices. You should be eating food that helps you to fuel and recover from your workouts and that helps you to reenergize for the next day of fitness. But if you are finding that all these healthy meals take way too much time, it may be a burden to stay on track. So let me help you to eat healthy without spending endless minutes of preparation. Get started right with these easy and healthy recipes!
---
1

Granola Bars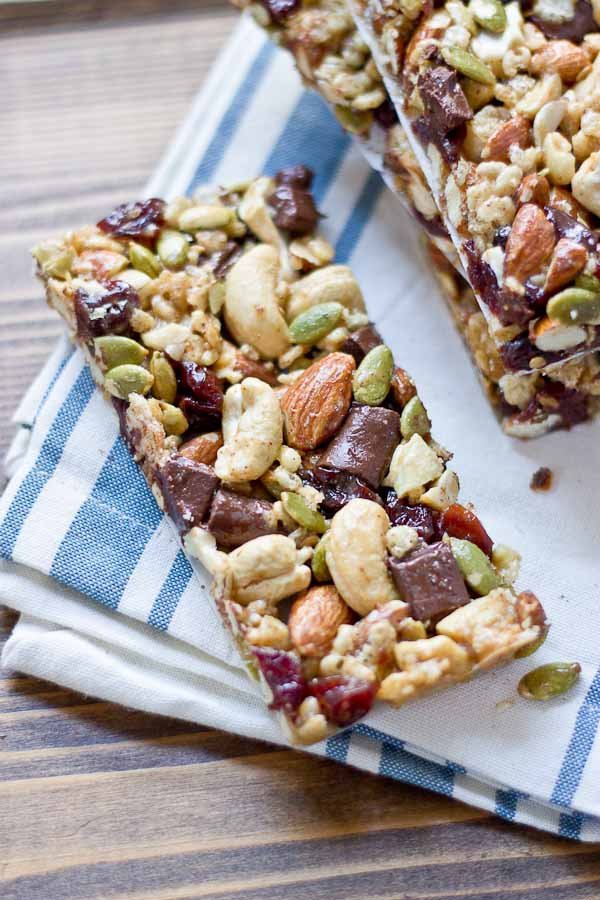 To avoid the processed granola bars sold at stores I searched for a healthier, homemade version. And this recipe turned out great! Healthy, no-bake granola bars with just 5 ingredients and a sweet, crunchy texture. Peanut butter and honey complement each other perfectly in this ideal portable breakfast or snack. And if you look at the nutritional content in amazement and think that 20 grams of sugar is ridiculous, be aware that this is from honey, rather than the cane sugar found in granola bars bought at the store. The only added sugar is the honey – the dates have fiber and thus don't count against your sugar counting (unless you're a diabetic, I don't know how that works). Honey has 17 grams of sugar per tablespoon and there are 4 tablespoons in the entire recipe, so it's less than 7 grams of added sugar per bar. Much better than store bought. Hope you enjoy!
2

Peanut Butter Eggs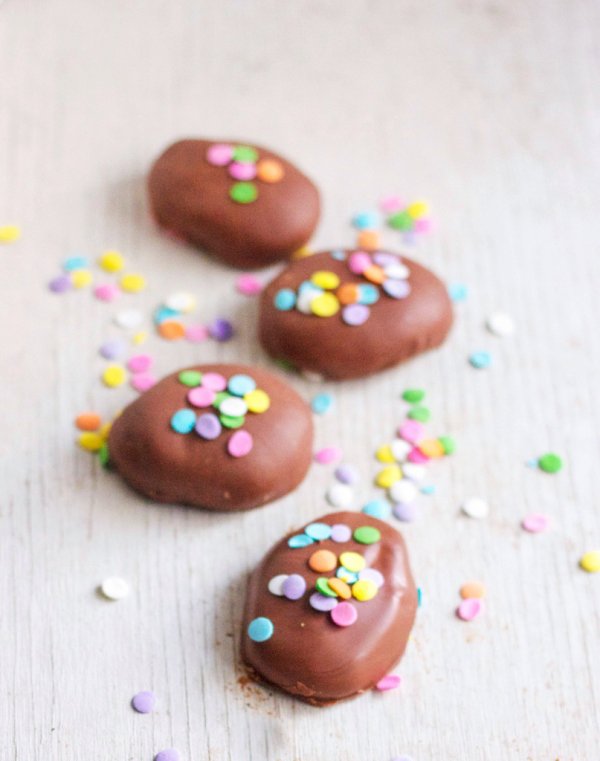 I found this great recipe by researching A Lovely Side Project since I am hosting Easter this year, and I was floored by just how incredible it came out. Move over, unhealthy peanut butter cups, and hello, Healthy Chocolate Peanut Butter Eggs! I made this recipe after teaching several morning bootcamp classes, writing a few health articles and feeling excited to try something new! Hope you enjoy!
---
3

Vegan Asparagus Pasta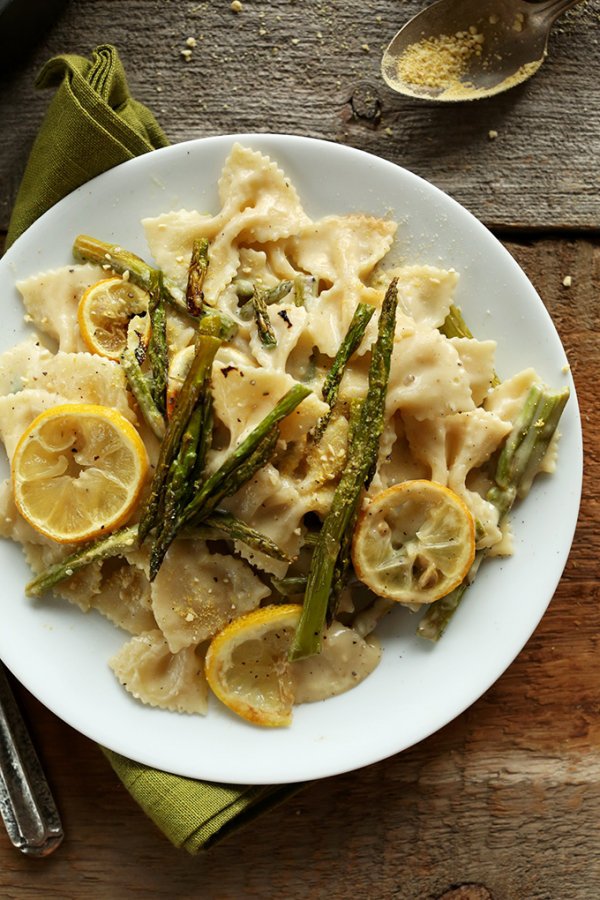 Zest up your eating without racking up excess calories with this simple vegan pasta that requires simple ingredients and just 30 minutes! A creamy butter- and dairy-free white sauce is infused with lemon and roasted garlic. Simple, light, delicious. See notes for adapting if you're gluten free or not vegan.
---
4

LOVE THIS FUDGE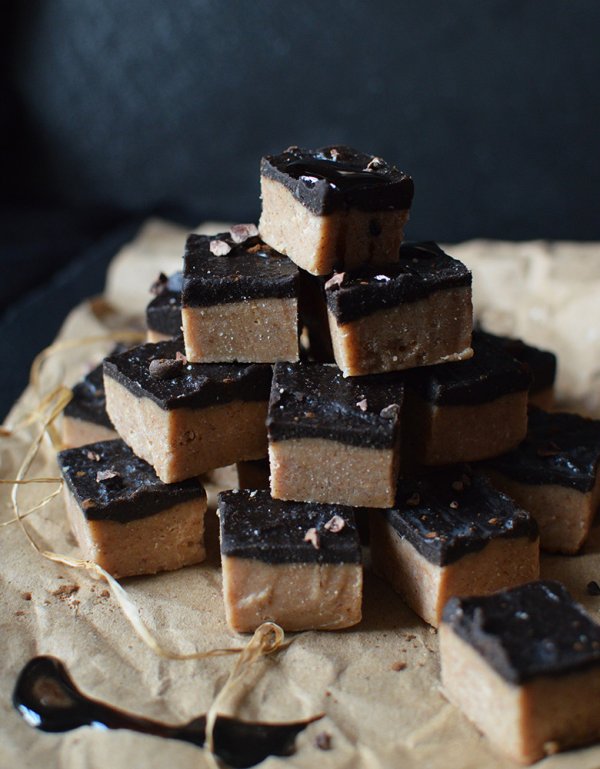 Looking for a yummy dessert that does not break your healthy eating plan? Then look no further than here! This is one of our favorite recipes that I will be making today and I found this treat on ohsheglows.com. This recipe is vegan, gluten-free, no-bake/raw, refined sugar-free, soy-free. Ready in 30 minutes, this carob freezer fudge is low in sugar while still tasting quite decadent. Feel free to change up the nut butter, sweetener, and mix-ins as you see fit. The coconut oil is necessary in this recipe, though, as it helps solidify the fudge when chilled. It melts quickly so be sure to enjoy it straight from the freezer and don't let it sit on the counter for more than a couple minutes.
---
5

A FEW HEALTHY DINNERS like LETTUCE WRAPS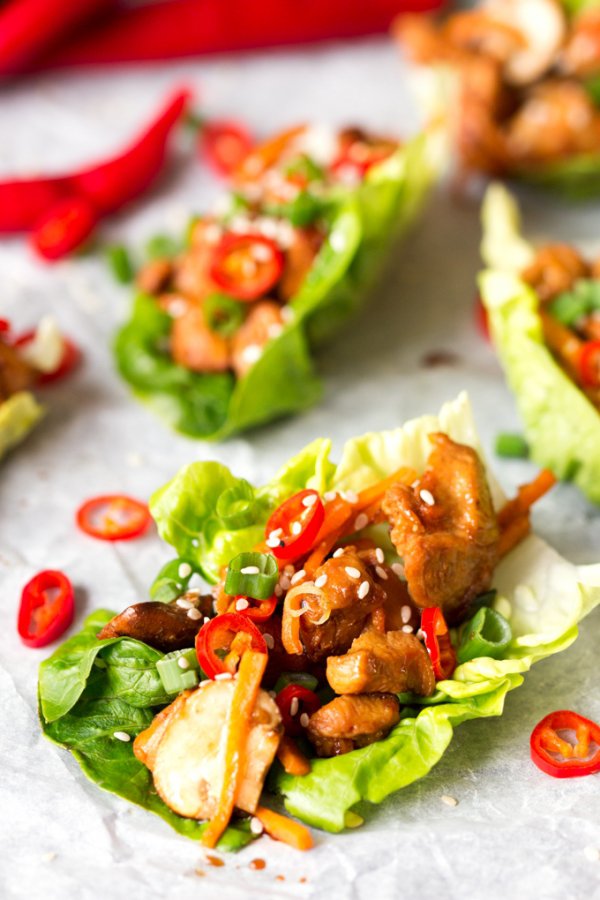 On the hunt for the perfect dinner recipe without going overboard with calories? Then check out these seven healthy meals that will help nourish your body while staying on track to your weight loss goals. My favorite on this list are the lettuce wraps! Yummo!
6

Spinach Ravioli with Zucchini Noodles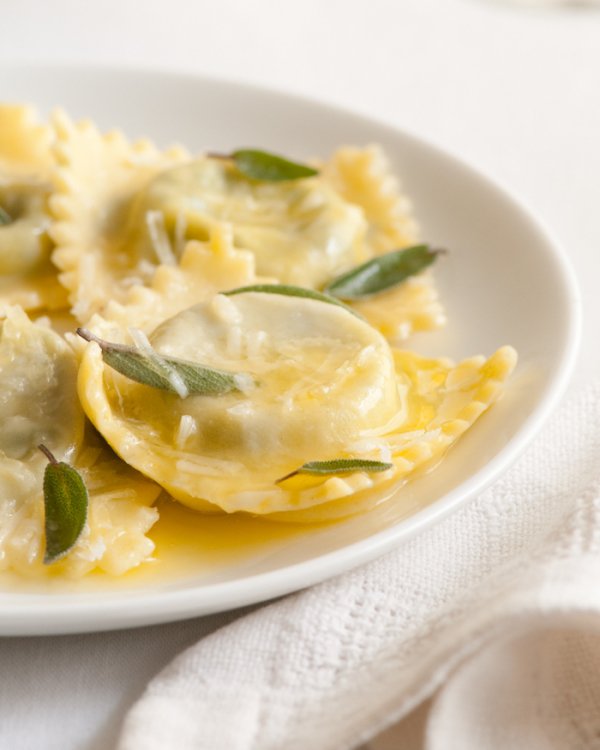 In just 30 minutes or less, you can create a dish that will become the crowd pleaser in your home! For this light vegetarian ravioli recipe, we combine gorgeous long ribbons of zucchini with spinach-and-cheese-stuffed ravioli and a light cream sauce for a satisfying vegetarian pasta dinner.
---
7

Tomato, Onion and Cucumber Salad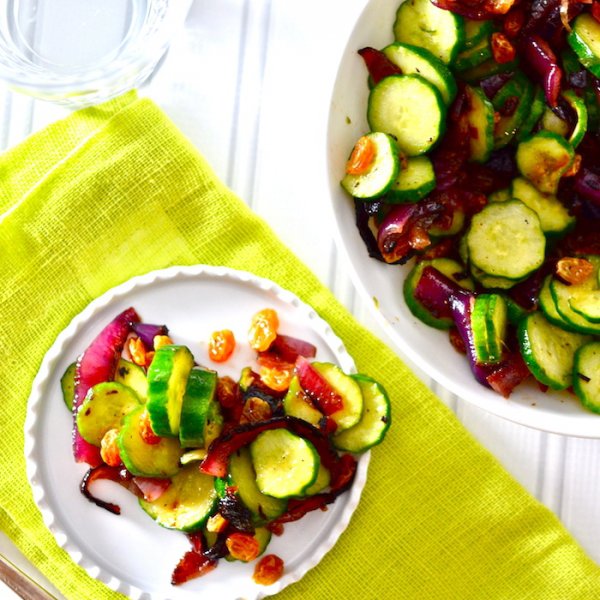 After one of my lovely bootcamp clients brought me plenty of cucumbers from their garden, I found this recipe on Eatingwell.com and I am so glad I did! Hope you enjoy this refreshing summer salad! Fresh wedges of tomato, thinly sliced onion and sliced cucumber dressed simply with vinegar and oil make the simplest salad possible—think of it as the Southern counterpart to the classic Italian tomato-and-mozzarella salad. It is best enjoyed at the height of summer when tomatoes and cucumbers are fresh from the garden.
With all the great recipes that will nourish your body and help you to reach your goal weight, get ready to get in your best shape. Live the life you deserve by making healthy choices!
---
Comments
Popular
Related
Recent