24 Hearty and Healthy Homemade Cereals You're Going to Love ...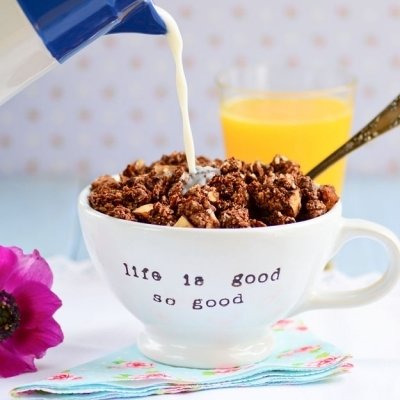 Cereal makes for a tasty and quick morning meal and though they taste great, what we find in them might not be so great for us. Heaps of sugar, sodium or fillers can make cereal difficult to stomach, but not to worry! There are plenty of creative cooks who made some palate-pleasing homemade cereals you've got to try. See for yourself!
1.

Homemade Nutty Bran Flakes
Via 48 Homemade Breakfast Cereals - ...
Calling all coconut lovers! This cereal is packed with delicious coconut, healthy fats from nuts and crunchy flakes that make store bought brands look unappealing!
2.

Baby Cereal Recipes by Age
Via the basics
Check out the link for lots of healthy baby cereal recipes according to baby's age.
Via Caveman Crunch
As you can probably tell, this is a Paleo cereal recipe. Even if you're not eating the Paleo way, this is a flavorful treat to enjoy any time of the day.
8.

Super Food Cerealhealthylivinghowto.com
Via Healthy Recipe: Super Food Cereal
Free of gluten and sugar? I'm in!