Whether you're hosting your first vegan or vegetarian Thanksgiving this year, or attending another dinner as one, don't automatically assume you have to eat Tofurkey or a tofu at all, as alternatives to turkey. Even if you're not vegan or vegetarian, there are actually some wonderful alternatives to turkey out there to eat instead. Did you know that 45 million turkeys die in the United States every single year just for the Thanksgiving Day holiday? While I've enjoyed turkey for years myself, the last few years, I've started branching out a bit, trying new things. Along the way, I've found several delicious, alternatives to turkey instead. While they might not be vegan or vegetarian, they are a spin on the original. I actually know some people who don't even like turkey! While I'm not one of those people, I don't ever think it hurts to expand our horizons a little. Though technically, I'm a traditionalist at heart, I do believe in trying new things like these alternatives to turkey at your holiday meals this year. You never know - you might just find yourself a new tradition to love!
Table of contents:
1

Salmon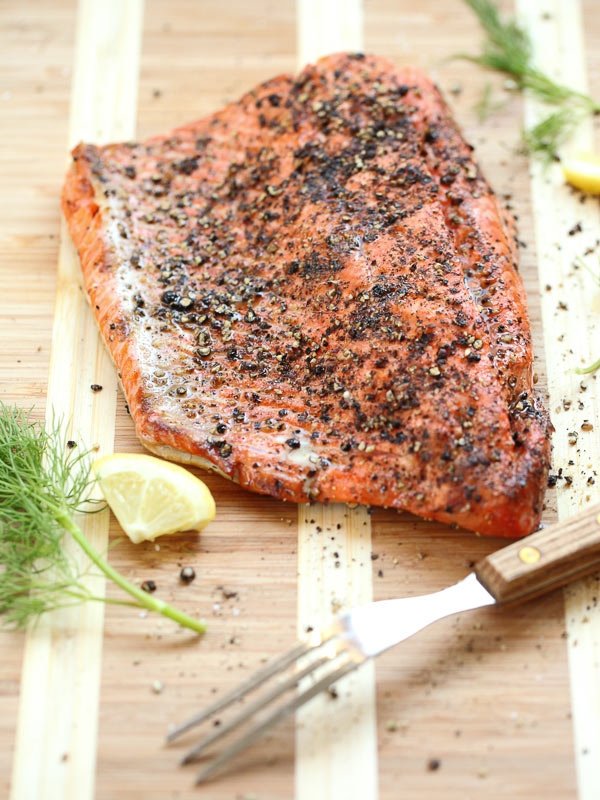 Salmon is becoming one of the most popular alternatives to turkey, surprisingly, especially if you're a pescetarian. Fish consumption has taken a huge rise in popularity for Thanksgiving meals, since it has become a recommended food for heart health, a healthy weight, and even anti-aging. Wild salmon ( not farm caught), is also wonderful for the brain, and provides energy and a sense of well being. It also keeps you full so perhaps you don't overdo it on the stuffing! You can roast a whole salmon, or serve fillets. I actually enjoy this sometimes as one of my own favorite alternatives to turkey, and like to season it with typical Thanksgiving Day herbs like sage, thyme and rosemary.
2

Trout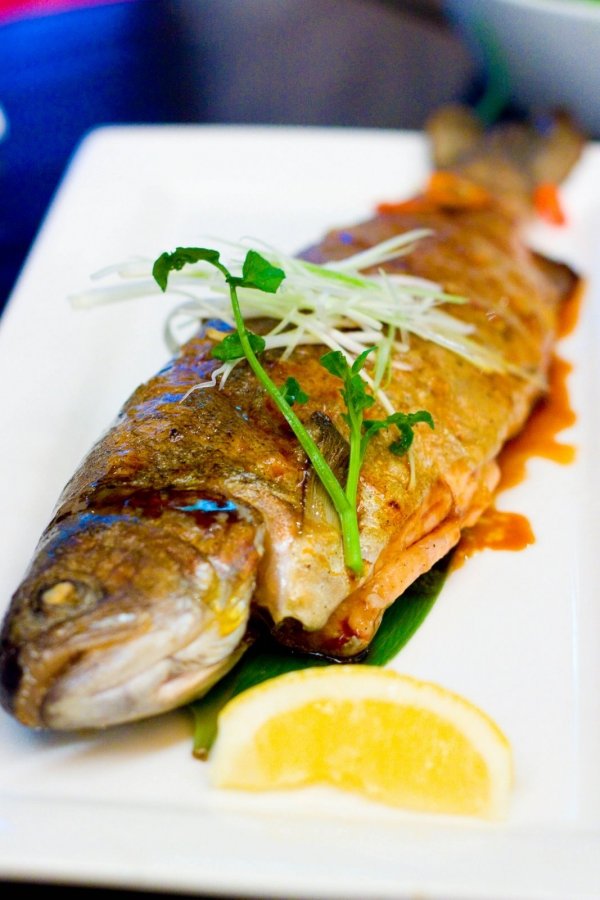 Another delicious fish to serve instead of salmon, is trout. Trout has many of the same healthy properties as salmon, but it has a rich, buttery flavor, more so than salmon does. It's also a white fish, which for some people, might feel more like eating a piece of turkey with a little imagination! Trout is excellent for the mood, brain and body, plus most sources aren't laced with mercury, and it's somewhat affordable.
3

Egg Casserole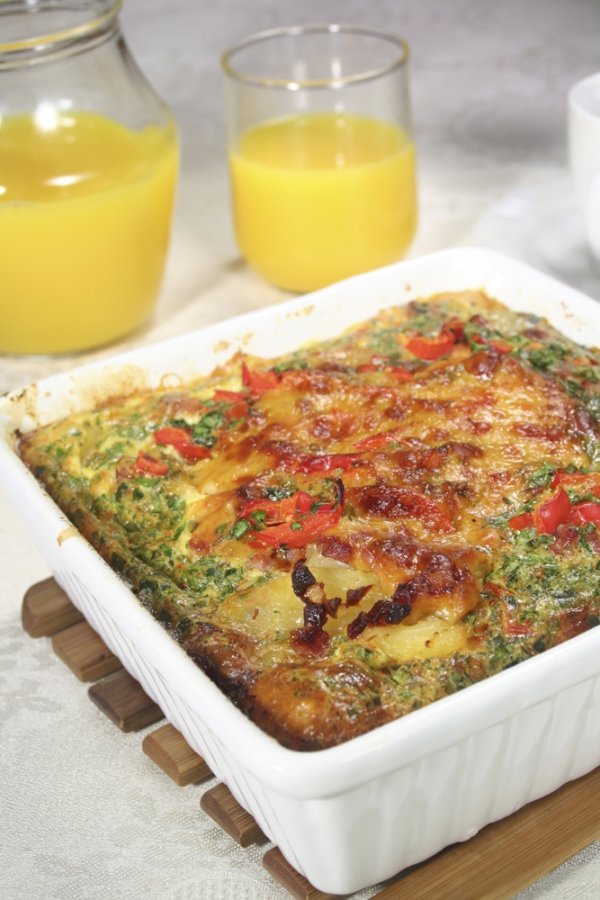 If you're vegetarian, most likely you eat eggs. An egg casserole can make a great stand in for a turkey dish as a meat free option. You can make a healthy version with just eggs and veggies, like mushrooms, tomatoes and spinach, much like a baked quiche. You can add breadcrumbs if you want, or leave them out. Eggs are a rich source of protein, and they're also very satisfying as well, so they definitely won't leave you hungry after the meal.
4

Quinoa Stuffing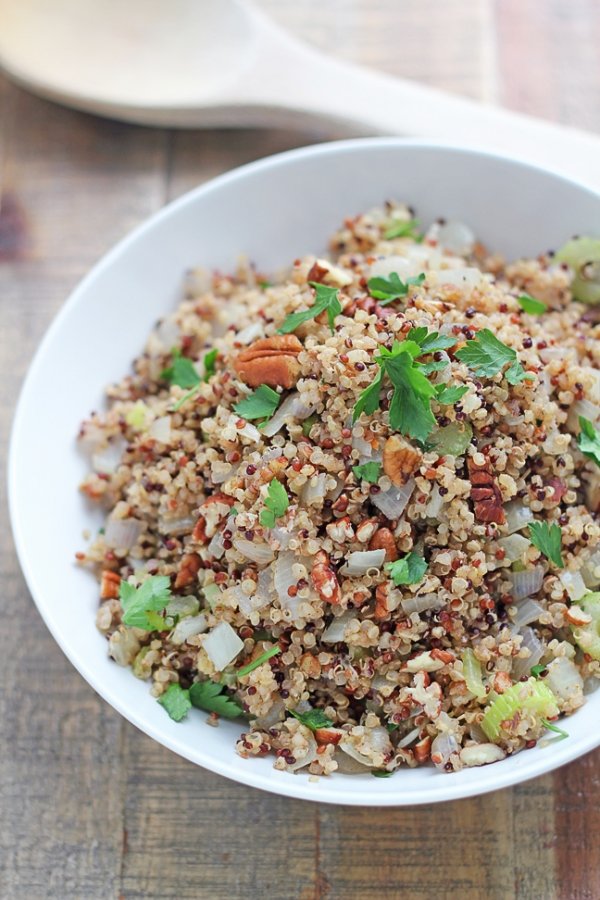 How about using quinoa as your main protein source? This protein rich grain-like seed is packed with protein, and the beauty is, you can also use it in place of breadcrumbs in a stuffing recipe after you cook it. It can be combined with oats to make a filling dressing, or just be fluffed and seasoned to taste. Quinoa is extremely filling, and most people have caught onto its popularity so won't be turned off by seeing it at the dinner table.
5

Lentil Loaf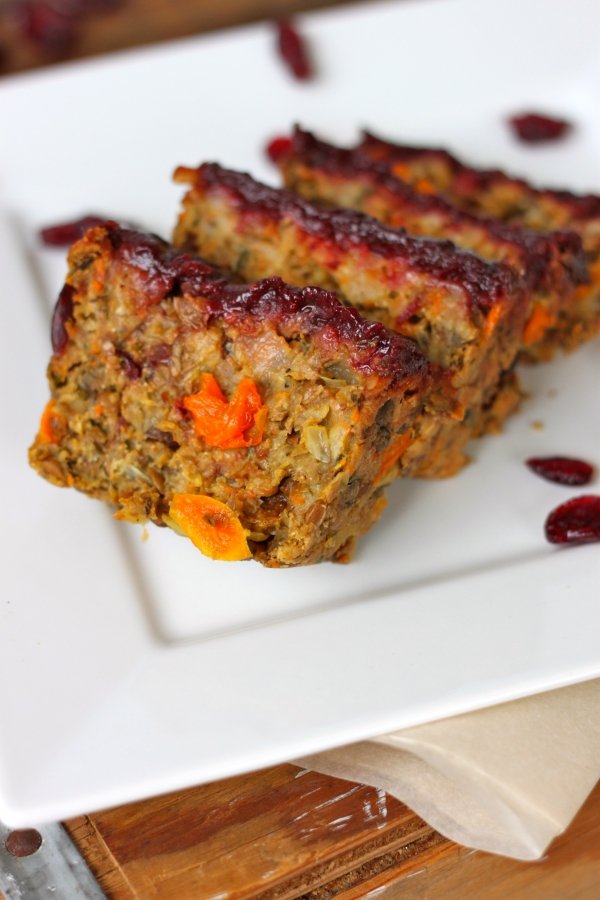 Now personally, I'm not big on lentils, but I know many people are, and they make one perfect replacement to meat in a meatloaf, believe it or not. Or, just serve them however else you like. Lentils are the most protein-filled legume that exists, and they're also sweet and satisfying.
6

Roasted Veggies and Cornbread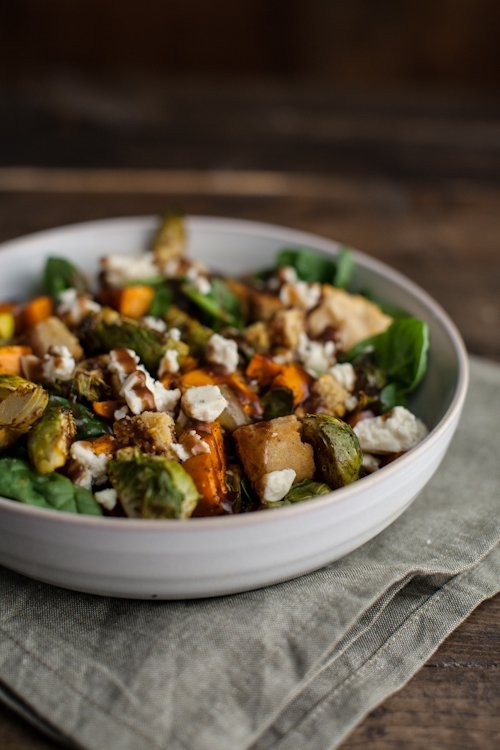 If you're vegan and really trying to avoid any animal proteins at all, then how about forgetting the need for a heavy protein dish, and just eating an assortment of roasted veggies and some healthy cornbread instead? No one made a rule that said you had to eat a heavy protein at Thanksgiving! Plus, roasted veggies are so filling! Serve it with a side salad and some delicious cornbread.
7

Nut Pilaf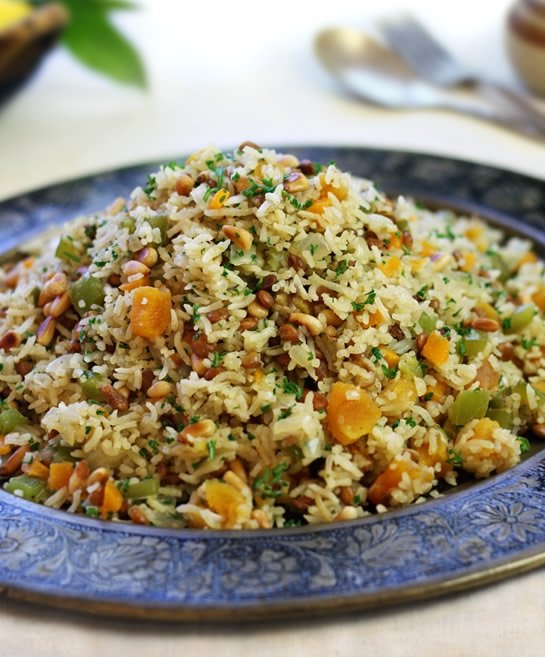 One of my personal favorite side dishes is also one anyone could make in a larger quantity for a main meal for Thanksgiving. It's my Nut Wild Rice Pilaf, and I love it! Just cook up some wild rice with some sliced almonds, celery and onion with some vegetable broth. Thicken it up with mushrooms and maybe cooked carrots. It is truly so tasty and filling! Most of the time, when I eat a serving of this when a side salad, I don't have much room left for anything but dessert anyway!
I'd love to hear from any of you fellow vegetarians out there or vegans who have come up with your own favorite tofu-free alternative to turkey. Do you have a favorite idea to share?
Please rate this article