Thanksgiving isn't too far away now so if you need some ways to add flavor to stuffing, you are in the right place. You can't really do a full turkey dinner without a heaping bowl of stuffing, right? There are many ways to add flavor to stuffing so you can create a version that everyone is going to love. So don't worry about a tasty meal because you are going to impress everyone at the table by choosing one of these yummy stuffing combinations this year.
---
1

Herbs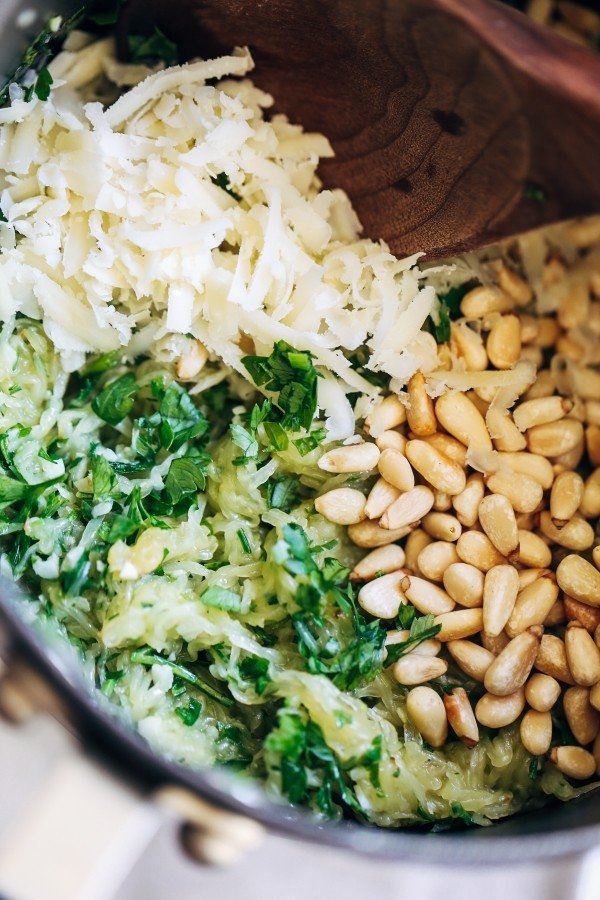 Using fresh or dried herbs is one of the best ways to add flavor to stuffing. Not only is it super easy, but you don't need a lot to beef up your recipe. Fresh herbs are available at most supermarkets at Thanksgiving, but dried ones work just as well. Try parsley, sage, thyme, rosemary or anything else you fancy. Salt and pepper round out the flavor profile of any dish of stuffing.
Kelly
measurement each, please ...
2

Sausage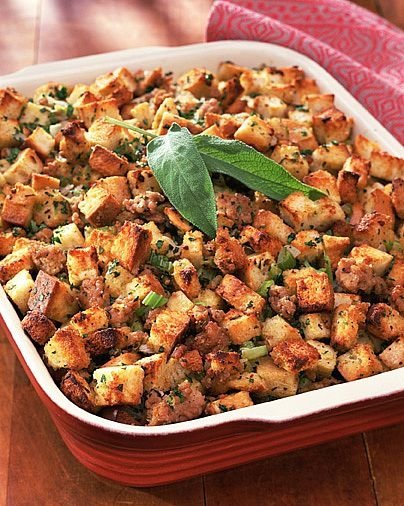 If you've never had sausage stuffing, you are missing out. The traditional versions are primarily diced veggies and herbs, but you can definitely add sausage for a twist on the classic. Sausage is full of great flavor and the grease it produces during cooking gives your stuffing tons of moisture too. Sausage works really well in cornbread stuffing, but don't be afraid to give it a try in any of your favorite recipes.
Carole
how much sausage from Jimmy Dean for 6 oz package ...
---
3

Vegetables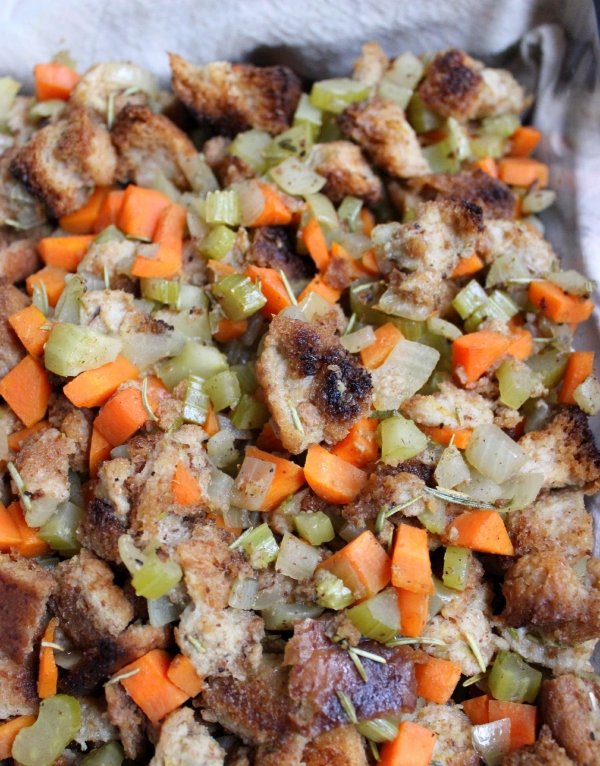 Most stuffing recipes call for onions and celery. Both add tons of great taste to stuffing, but that doesn't mean those are your only options. Try other diced veggies for moisture and flavor. Carrots, mushrooms, bell peppers and squash also make great additions to any stuffing recipe. Mix and match your favorites to find the combination you like best. Hey, it gives you a reason to eat a ton of stuffing this year!
---
4

Fruit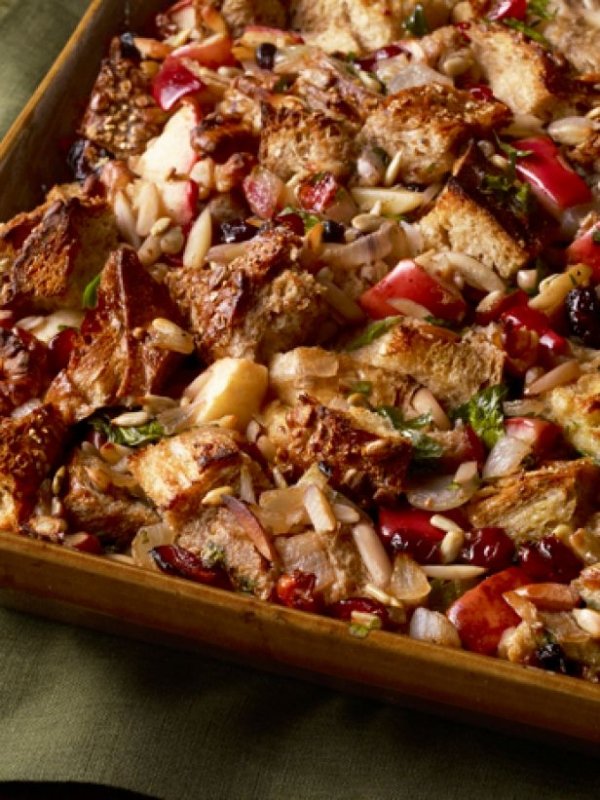 It might sound weird, but some types of fruit work really well in stuffing. Not only do they add just a touch of tasty sweetness to your recipe, but they also make it more filling and more nutritious. Try dried apricots, diced apples, figs or cranberries. They each pair really well with pork or sausage stuffing, so go ahead and toss them all in. Pears and raisins are other great choices. No one will be able to resist a huge spoonful of fruity stuffing.
---
5

Oysters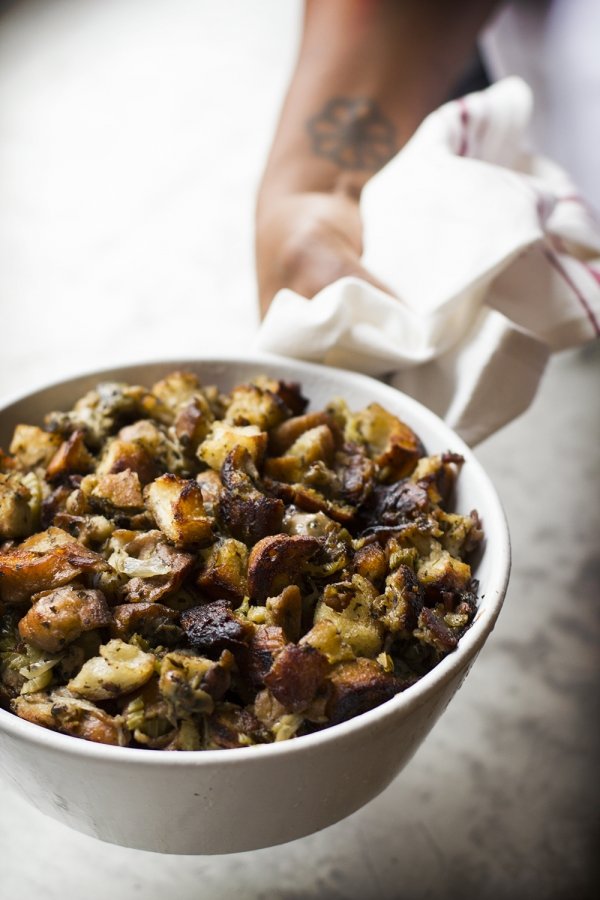 Back in the years of the first Thanksgiving celebrations, seafood had a pretty dominant presence on tables. That's because the original colonies were close to the sea where they fished for their food. If reports are right, the first Thanksgiving dinner contained oysters. While we may never know for sure, oysters are a great choice for adding to stuffing. You can chop them and mix them in. Everyone will love the way it tastes so make a lot.
---
6

Nuts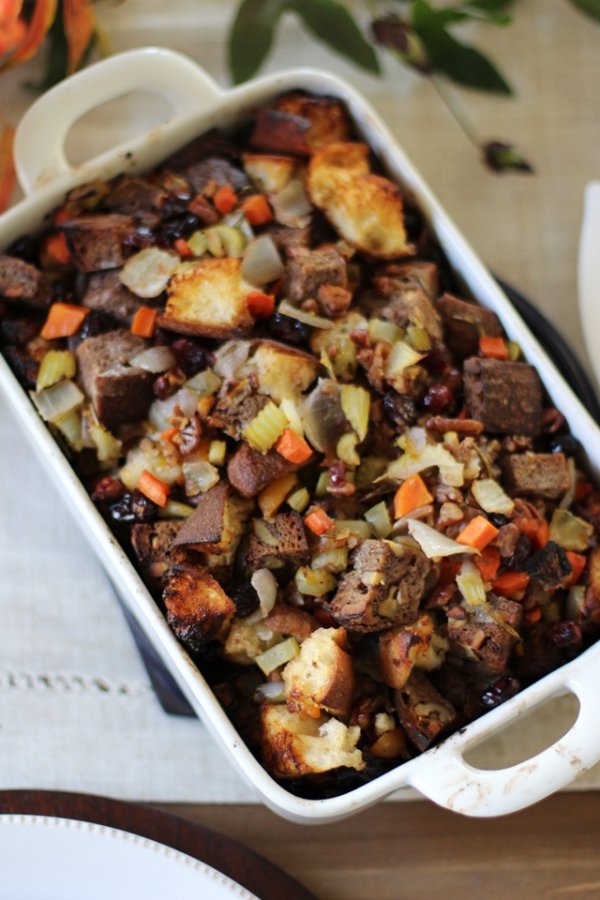 A couple handful of nuts add just the right amount of crunch to your stuffing. And they give it loads of flavor too. Try walnuts or pecans, both of which are big on taste and easy to chop and stir into the bread mixture. Chestnuts make an appearance in plenty of stuffing recipes too, so give them a try this year.
---
7

Bacon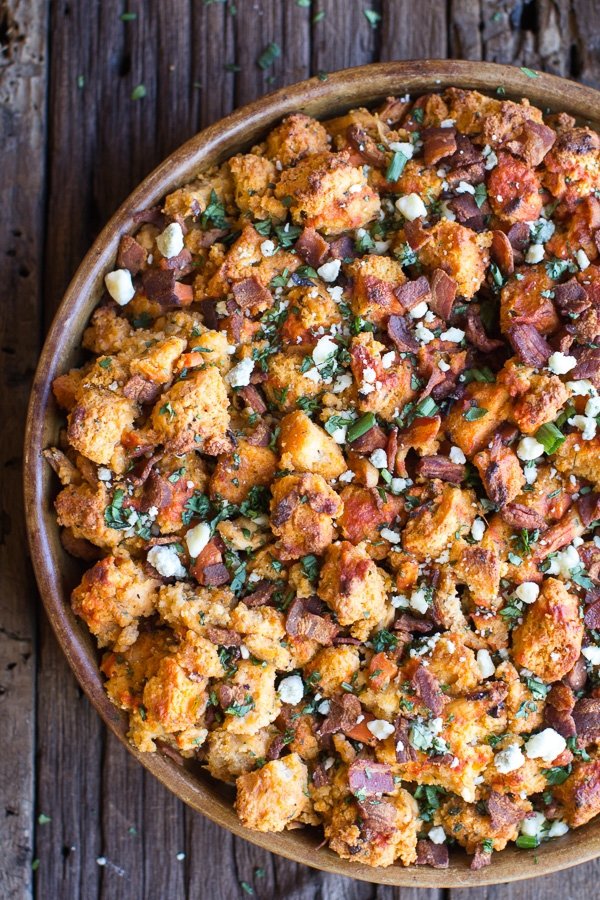 Anything that contains bacon is delicious! Much like sausage, bacon adds just the right touch of salty taste to stuffing as well as adding a ton of moisture for light, fluffy stuffing each and every time. Combine bacon with veggies and nuts for a perfect dish of stuffing.
How do you make stuffing? Do you cook in the bird or out? I like it out because it gets crispier! Do you want to try any of these combinations this year?
---
Comments
Popular
Related
Recent