Wings are one of my favorite home movie snack or appetizer with beers at a bar, so hot wing sauces are a fun thing to experiment with at home. Of course, the classic buffalo sauce is probably my favorite, but there are so many variations and flavors out there, you can broaden your horizons and try something new. Here are seven of the most delicious hot wing sauces. I hope you love them all as much as I do!
---
1

Hooter's Hot Wing Sauce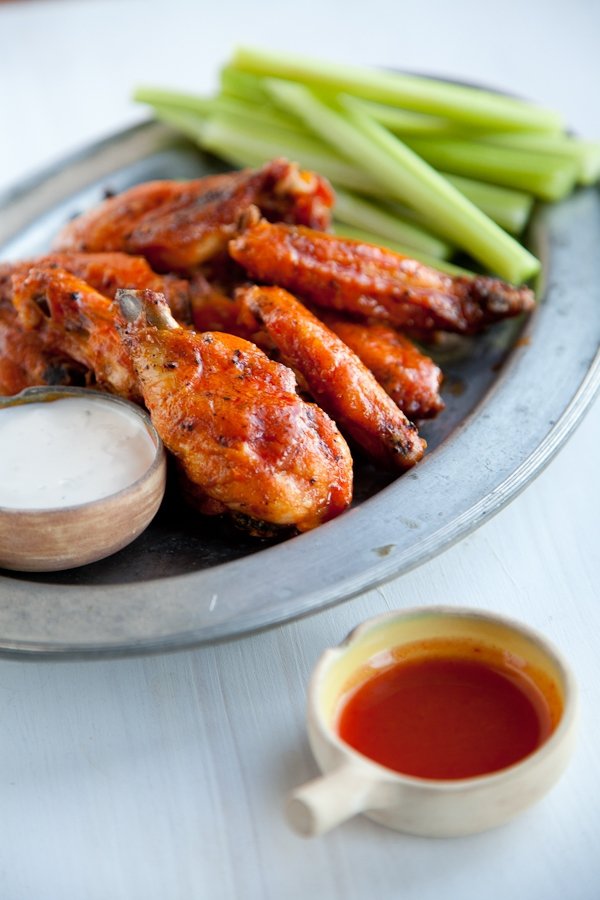 Hooter's is famous for its hot wings, among other assets, so this is a great recipe to have in your personal cookbook. This is one of the easiest hot wing sauces to prepare and it's a crowd pleaser too so you can't go wrong.
Ingredients:
1 ½ cup melted butter
½ cup plus 2 tablespoons Tabasco
3 tablespoons light brown sugar
¾ teaspoon paprika
¾ teaspoon salt
1 tablespoon balsamic vinegar
3/8 teaspoon cayenne
2 tablespoons chili sauce
Directions:
Combine all the ingredients in a bowl and combine very well. You can coat the wings in the sauce or serve it on the side for dipping.
2

Buffalo Wing Sauce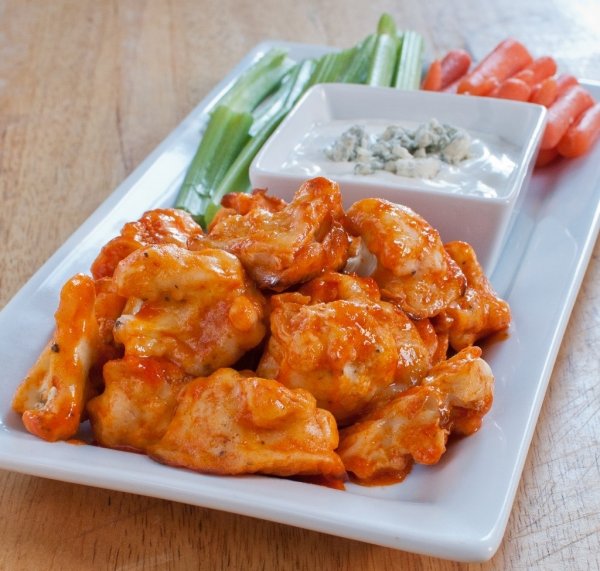 This is the traditional coating for fried chicken wings, so you need this recipe too. Once the wings are fried and crispy, dunk them in the sauce and let them soak up the deliciousness for a few minutes before chowing down.
Ingredients:
2/3 cup hot pepper sauce
½ cup unsalted butter, cold
1 ½ tablespoons white vinegar
¼ teaspoon Worcestershire
¼ teaspoon cayenne pepper
1/8 teaspoon garlic powder
Salt
Directions:
Place all the ingredients in a saucepan and heat over medium. Simmer while stirring until the mixture begins to bubble. Remove from the heat and stir before putting on your wings.
---
3

Mighty Mustard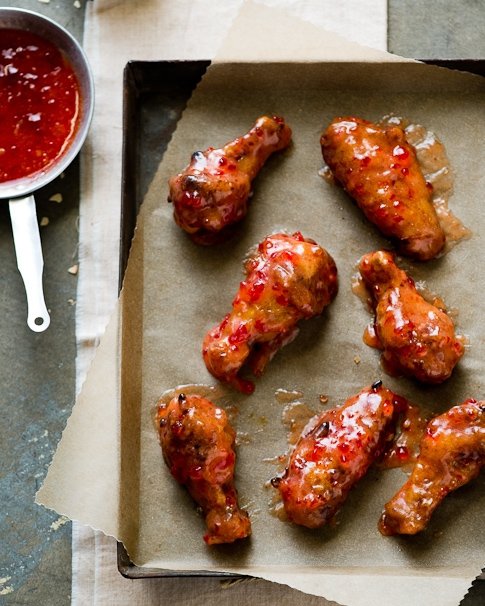 Some types of mustard are pretty spicy, which makes it the perfect choice for tongue-searing wing sauces. Mustard is a fun variation on the same old hot wing sauce that will give you something new and delicious to crave.
Ingredients:
1 stick butter
4 cups yellow mustard
2 cups apple cider vinegar
2 teaspoons onion powder
3 shakes hot pepper sauce
Directions:
Melt the butter over medium heat, then add the mustard, vinegar, onion powder, hot sauce and salt and pepper to taste. Stir well to combine, reduce the heat to medium-low and simmer for about 5 minutes. Cover and refrigerate overnight. Coat cooked wings with the sauce before serving.
---
4

African Wing Sauce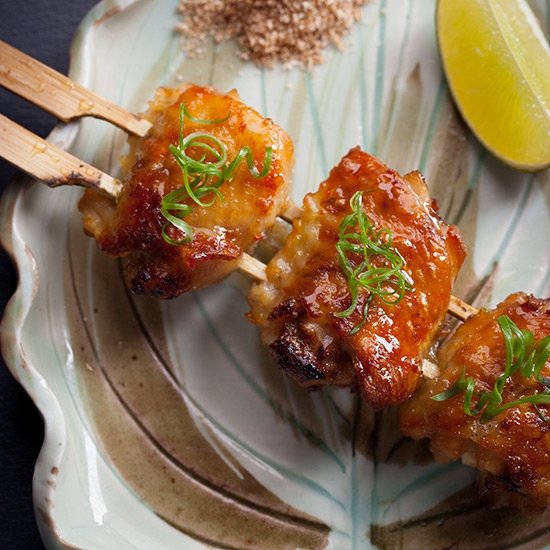 If you've ever eaten African food you know that some of it can really blister your tongue. This is a unique wing sauce that you're going to love. It's like nothing you've ever had and I promise it will be one of your new favorites.
Ingredients:
1/3 cup peanut butter
¼ cup cream of coconut, stirred well
2 chopped garlic cloves
¼ cup water
¼ cup chopped red bell pepper
1/8 teaspoon crushed red pepper flakes
1 teaspoon soy sauce
Directions:
Puree all the ingredients in a blender until smooth. Serve the sauce on the side for dipping or brush it all over the wings.
---
5

Orange and Green Chili Wing Sauce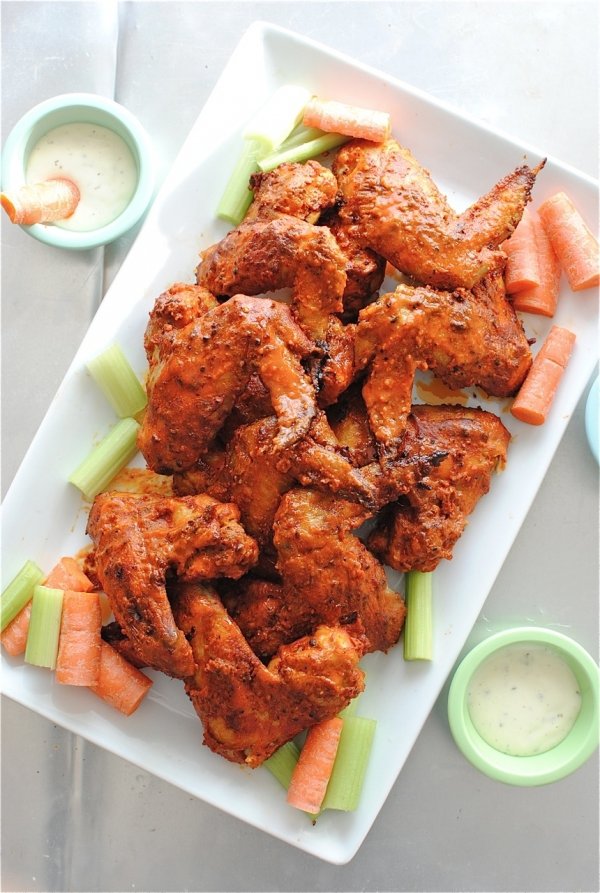 Just thinking about this recipe makes my mouth water. The combination of citrus and spice gives it a really great flavor. I dare you to just eat a couple wings coated in this sauce.
Ingredients:
2 cups orange marmalade
¼ cup canned diced green chilies
1 cup hot sauce
Directions:
Combine all the ingredients very well. Place the cooked wings in the sauce and let them soak it up for a few minutes.
---
6

Garlic Parmesan Wing Sauce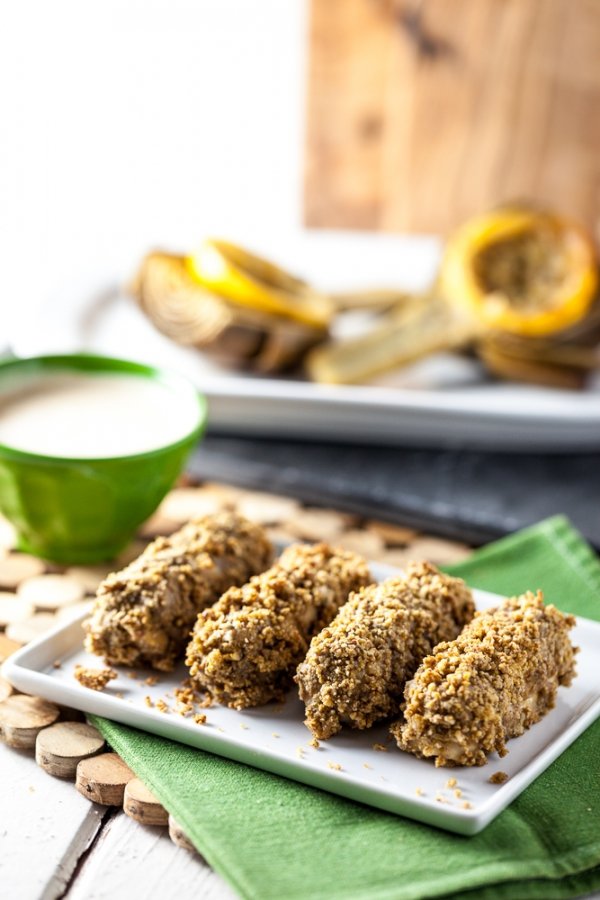 If you've ever bitten into a whole garlic clove, you know how spicy it can be. That makes it the ultimate ingredient for making spicy wing sauce. This sauce is so addicting you'll want to start making it by the gallon.
Ingredients:
½ cup melted butter
½ grated Parmesan
1 teaspoon garlic powder
½ teaspoon onion salt
¼ teaspoon pepper
Directions:
Mix all the ingredients together in a bowl and toss it with cooked wings.
---
7

Three Alarm Mexican Wing Sauce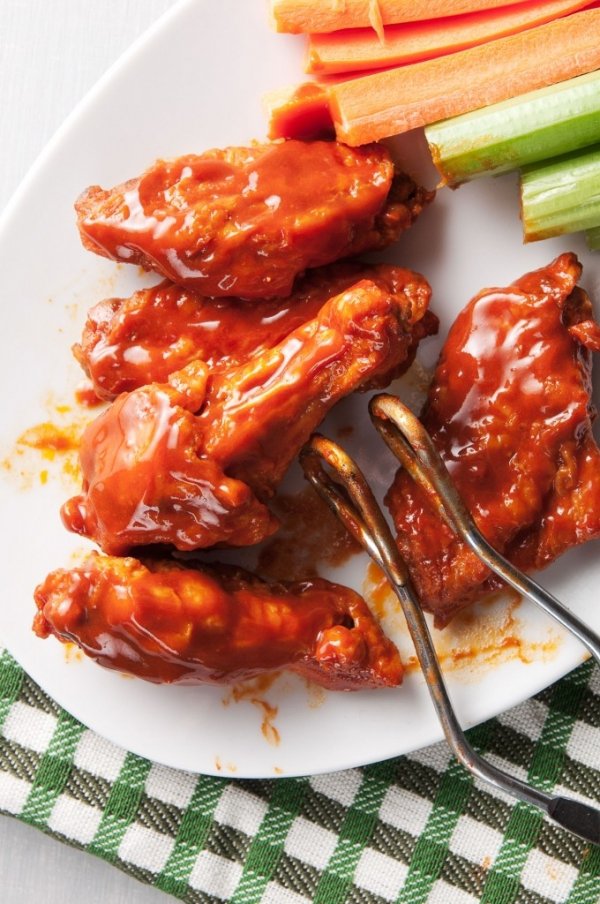 My tongue is burning just reading the name of this sauce. I can't get enough of spicy food, so this is a winner in my book. I think you'll agree once you give it a try.
Ingredients:
4 tablespoons melted butter
1 tablespoon canned chipotle chili in adobo sauce, chopped
½ cup hot sauce
Sour cream
Chopped pickled jalapenos
Directions:
Mix the butter, chipotles in sauce and hot sauce together. Toss cooked wings in the sauce. Combine the sour cream and pickled jalapenos and serve on the side.
Do you go for ranch or blue cheese on your wings? I always pick ranch! Which of these sauces are you going to try first?
---
Comments
Popular
Related
Recent