25 Stuffed Peppers You'll Want to Eat for Dinner Tonight ...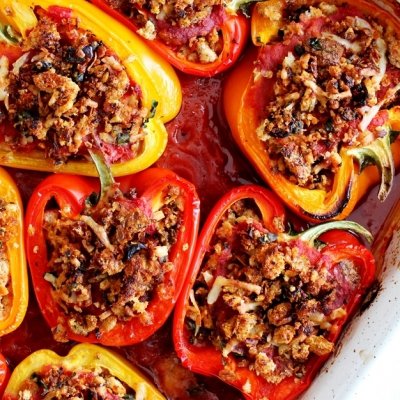 Stuffed peppers are an easy and delicious thing you can make for dinner any night of the week. The presentation is lovely and you can mix and match ingredients to create just the combination you want. Check out all these mouthwatering stuffed peppers and you'll know what you're eating tonight.
Via Macaroni and Cheese Stuffed Peppers ...
You might even be able to get your kids to eat stuffed peppers if you load them up with macaroni and cheese.
18.

Turkey and Vegetables
Via KitchMe
I just want to grab a fork and take a bite of this delicious meal.