What Would You do with Bell Peppers? Here Are 26 Magnificent Ideas ...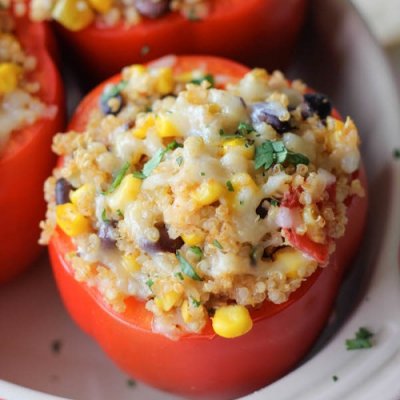 Bell peppers really should get more love! They are colorful and full of nutrients, not to mention how yummy they are. Bell peppers are easy to find year round, which means you can make any of the recipes on this list anytime the mood strikes. Whether you're a seasoned pro or a new chef, bell peppers are all you need to master a new and tasty meal.
15.

Mini Bell Pepper Salad
Source: Zesty Mini Bell Pepper Salad
This salad is super sweet and pairs well with fish or steak on a summer night.
16.

Smothered Chicken with Onions, Mushrooms, Bell Peppers, and Mozzarella
Source: Lightly Smothered Chicken | Nutmeg
Here's a meal that comes together in one dish. Perfect!
21.

Salami and Cream Cheese Roll Ups
Source: Salami and Cream Cheese Roll-ups
This perfect little appetizer will make your whole guest list happy.
22.

Potato Hash with Bell Peppers and Onions
Source: thecomfortofcooking.com
Crack an egg on top and you have the most delicious breakfast you'll ever eat.