It's the time of year when sweet potato recipes are top of the pile. That's great news because you can serve them for your holiday dinners, but they also work well any time of the year. Sweet potatoes are simple to find and inexpensive to buy, which makes them an ideal choice any night of the week. At the same time, they are super easy to work with, so you won't get upset or confused making something new. Check out these sweet potato recipes and then let me know which one you love best.
---
1

Healthy Nachos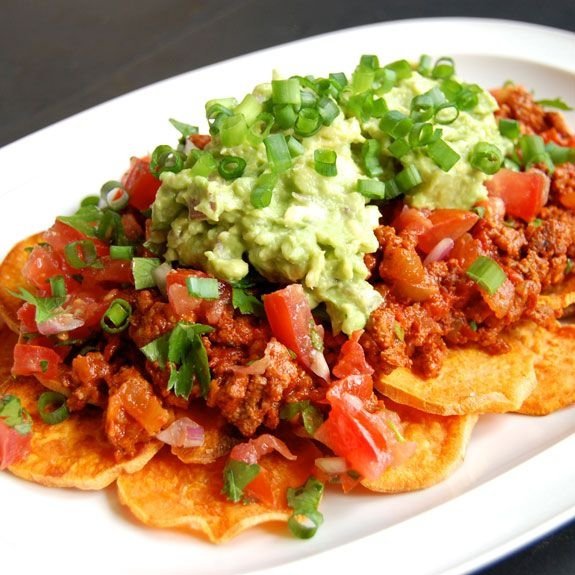 Via Addictive & Healthy Paleo Nachos ...
This is one of my favorite sweet potato recipes. Instead of corn chips, use sweet potato slices. Top them with all of your favorite nacho fixings. Yum!
---
2

Sweet Potato, Kale and Shrimp Skillet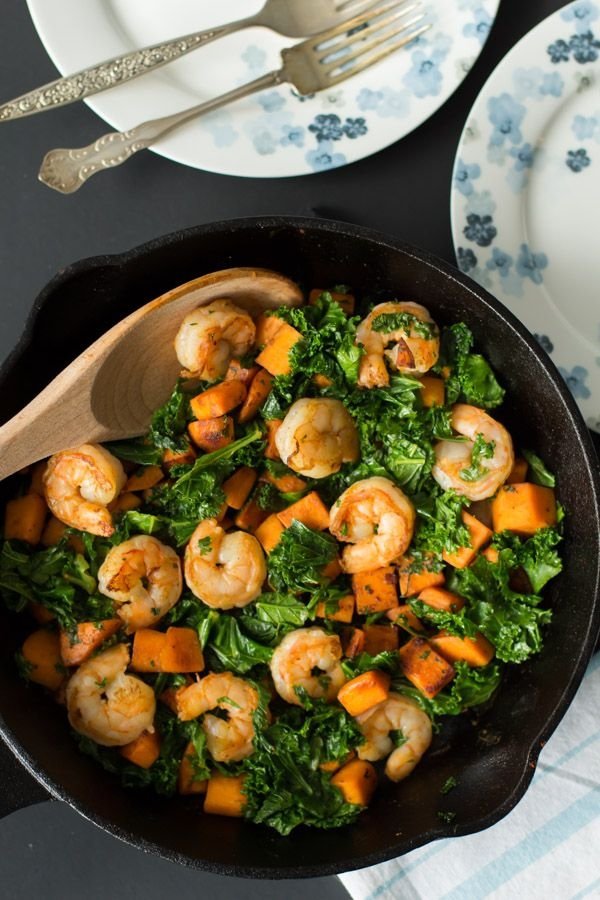 Via Sweet Potato, Kale and Shrimp ...
This meal comes together quickly and gives a gourmet touch to a weeknight dinner.
Trendinig Stories
More Stories ...
3

Sweet Potato Burrito Bowl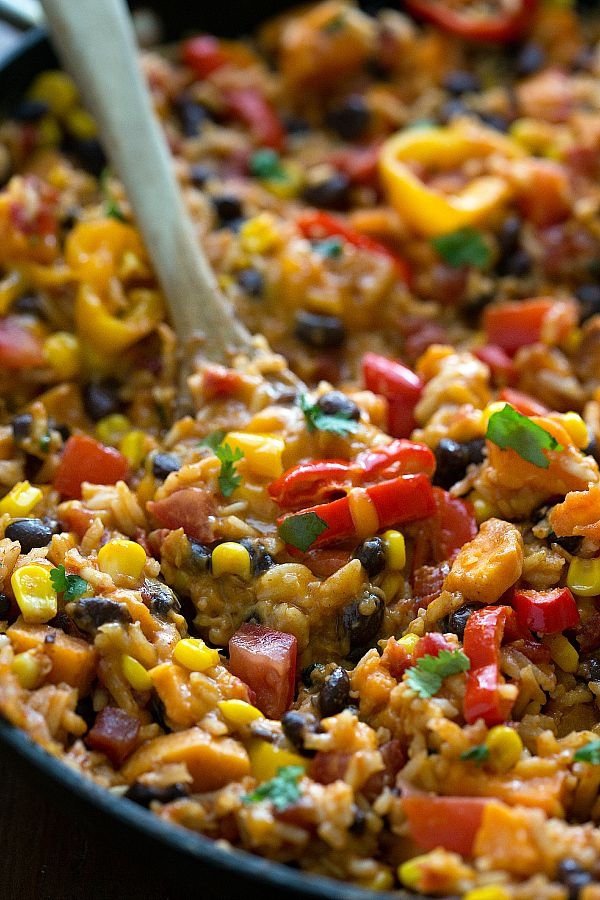 Via chelseasmessyapron.com
Sweet potatoes are a hearty filling for burritos, but also work in tacos and enchiladas.
---
4

Mashed Sweet Potatoes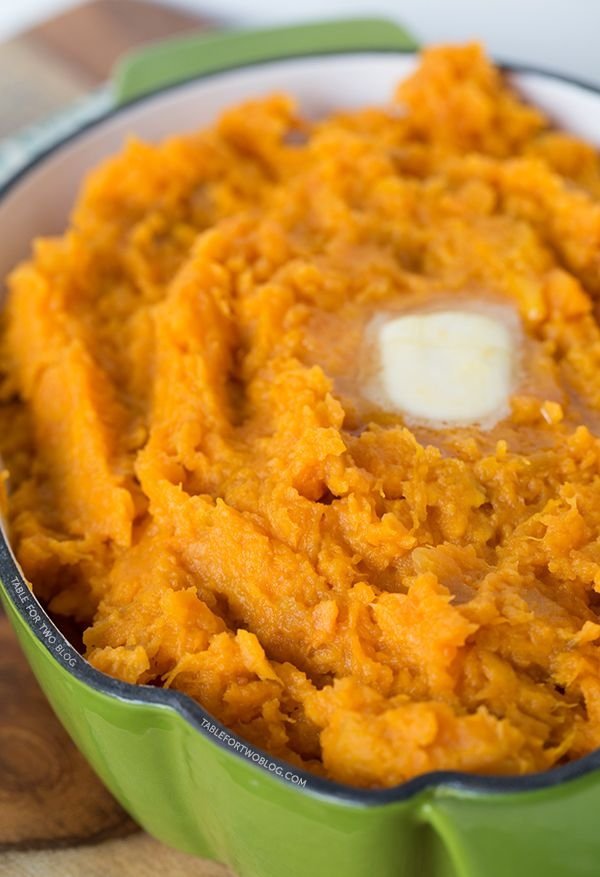 Via Mashed Sweet Potatoes - Table ...
This recipe is simple to make, but has mega flavor when you eat it.
---
5

Slow Cooker Sweet Potatoes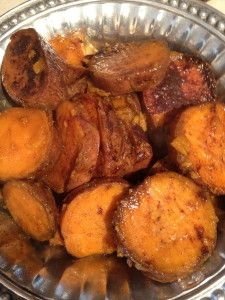 Your slow cooker is the perfect way to cook up a batch of soft baked sweet potatoes.
---
6

Crispy Baked Sweet Potato Fries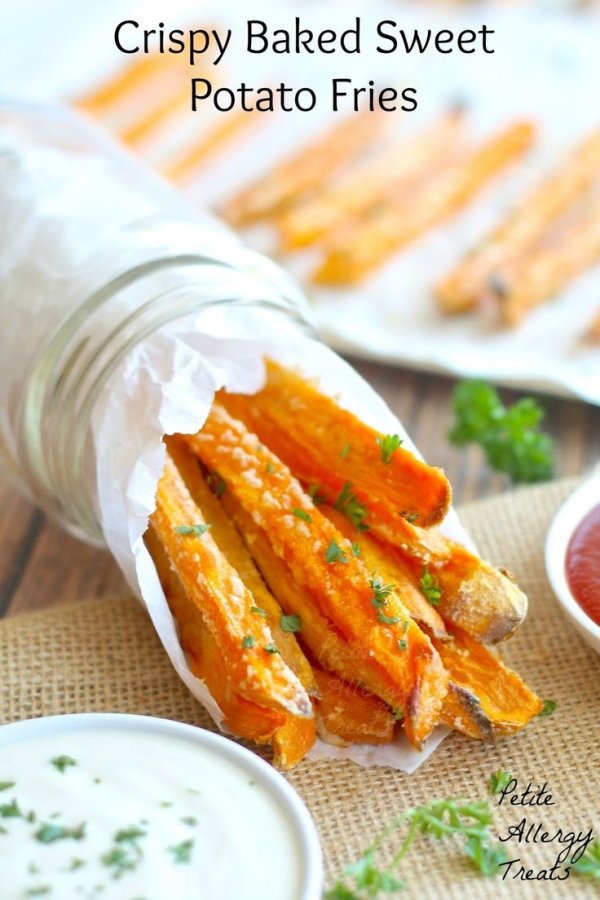 Via Petite Allergy Treats: Baked Crispy ...
If you've never had sweet potato fries, today is the day to change that. Delicious!
---
7

Sweet Potato Tater Tots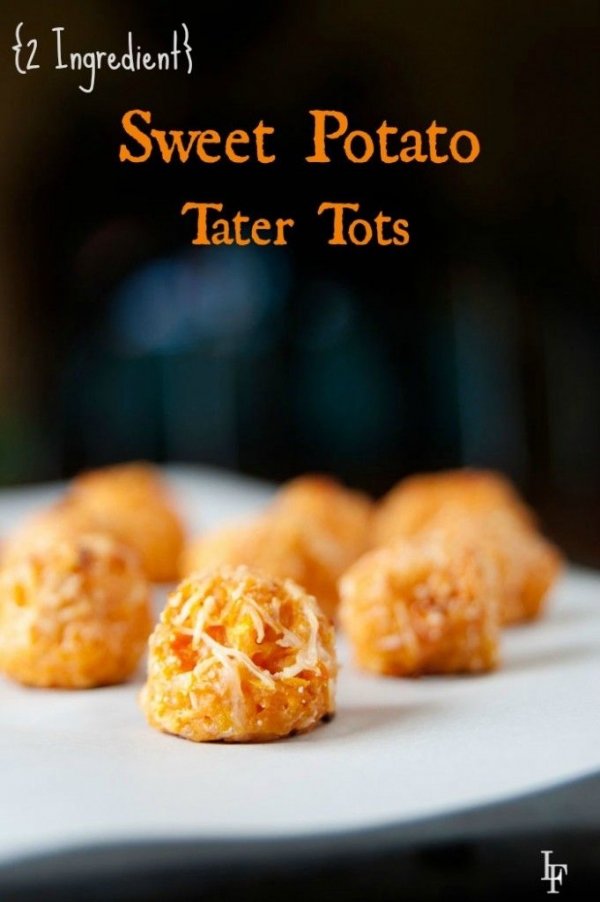 Via Two Ingredient Easy Sweet Potato ...
If you prefer tater tots, you can make those out of sweet potatoes too.Dip them in a dab of ketchup and serve them with burgers or hot dogs.
---
8

Baked Sweet Potato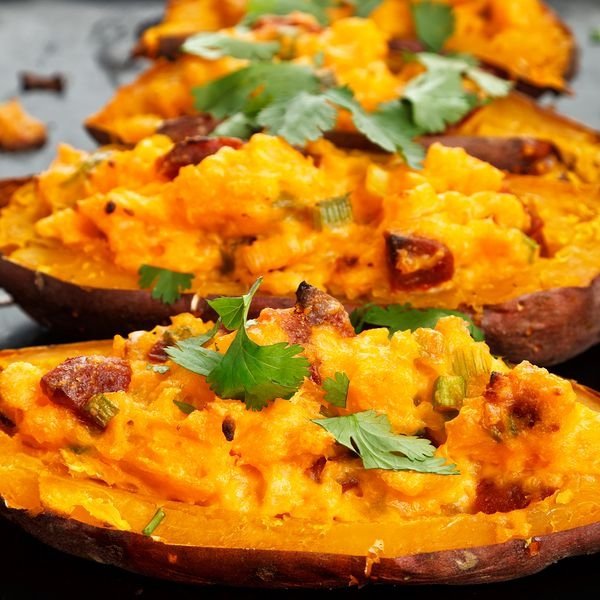 Via Stuffed Fluffy Sweet Potatoes Recipe
Shake things up at dinner by making baked sweet potatoes instead of the regular kind. Most toppings work well on either type.
---
9

Balsamic Beef and Sweet Potato Mash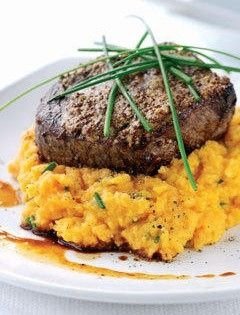 Via Clean Beef Recipe
A pile of mashed sweet potatoes is the perfect way to serve a steak.
---
10

Sweet Potato Casserole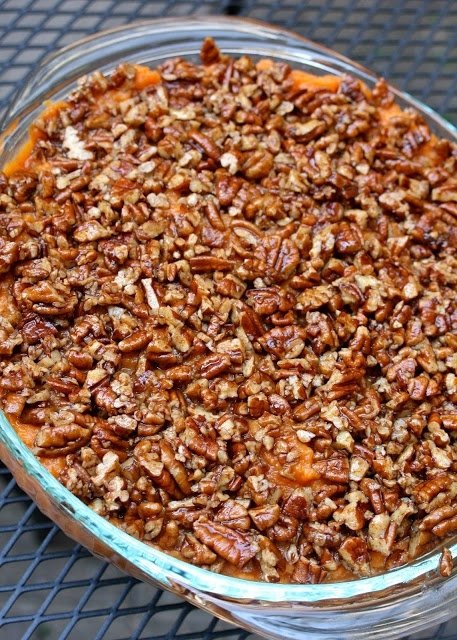 Sweet potato casserole is a traditional way to serve this veggie and is perfect for Thanksgiving.
---
11

Sweet Potato Pie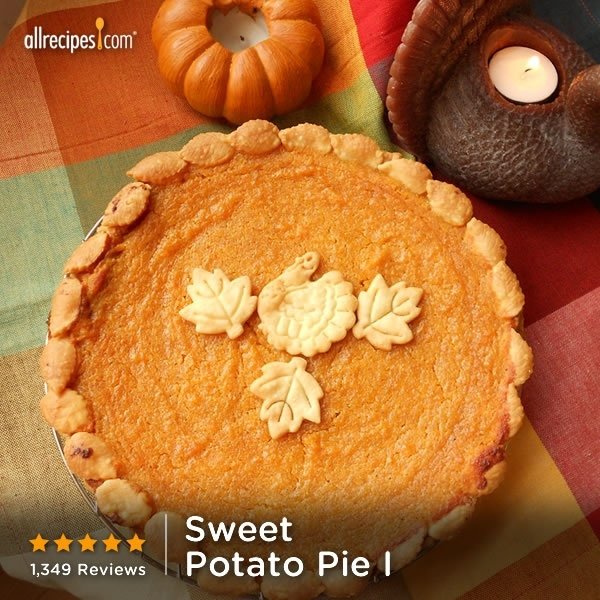 Via Sweet Potato Pie I
You can't go wrong with a big slice of sweet potato pie. Don't forget the whipped cream!
---
12

Sweet Potato Biscuits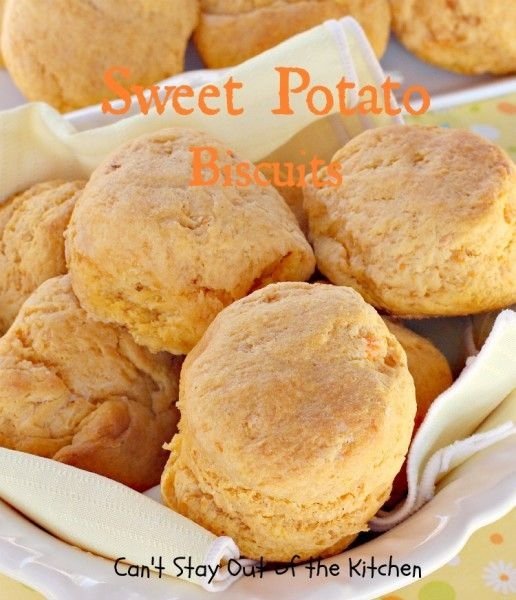 Via Sweet Potato Biscuits
You've probably heard that veggie purees are ideal for baking and sweet potatoes are a tasty choice for biscuits.
---
13

Creamy Vegetable Thai Red Coconut Curry with Sweet Potato Noodles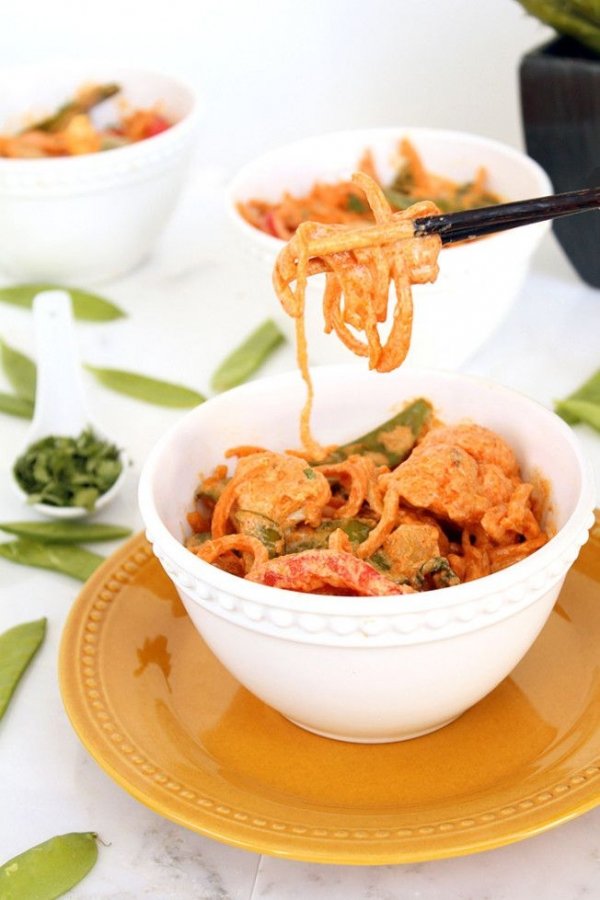 Via Get Inspiralized: Meet Blogger Ali ...
What a name! You can use a special tool to create "noodles" out of sweet potatoes, then use them in any recipe that calls for pasta.
---
14

Sweet Potato Chips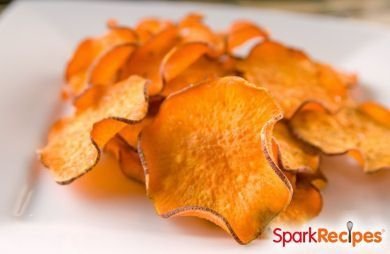 Via recipes.sparkpeople.com
If you love potato chips, but don't love what they do to your waistline, try this baked sweet potato version. It will blow you away!
---
15

Sweet Potato Hash with Baked Eggs...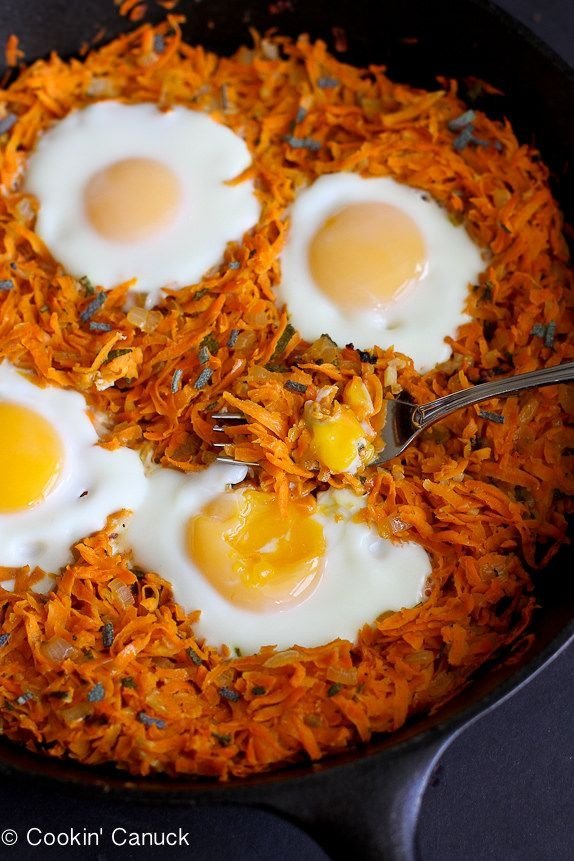 Via Sweet Potato Hash with Baked ...
This is an easy meal to make for a crowd. The eggs perfectly complement the shredded sweet potatoes.
---
16

Butternut Squash and Sweet Potato Soup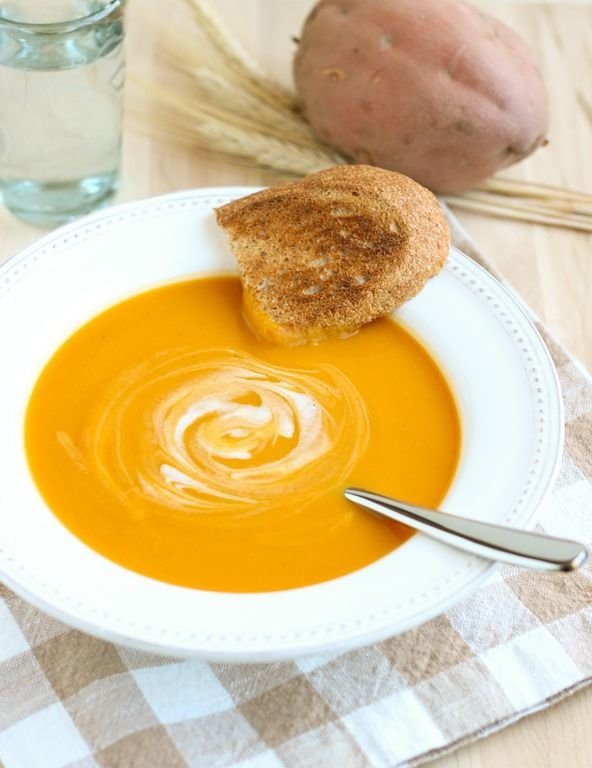 Via 20 Paleo Butternut Squash Recipes
Sweet potatoes are perfect for giving soup a rich, creamy texture, while also adding loads of tasty flavor.
---
17

Roasted Sweet Potatoes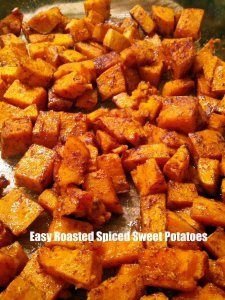 Via Roasted Spiced Sweet Potatoes
Roasting sweet potatoes brings out all of their flavor. Let them get a bit crispy for a tasty side dish.
How do you cook sweet potatoes? I think they taste great baked, then topped with butter, salt and pepper. Are you planning to try one of these recipes today?
---
Comments
Popular
Related
Recent