Hot Breakfast Bowls 🍚 That'll Fill Your Tummy and Fuel ⛽️ Your Day ☀️ ...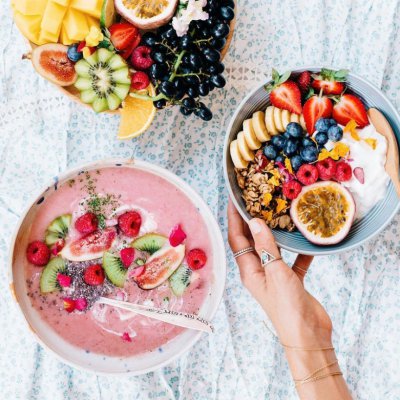 Breakfast really is the most important meal of the day. The right morning meal gets your day going and helps you make the right choices for the rest of the day. A hot meal is perfect because it fills your belly and helps you feel full until lunchtime comes. A fast and easy breakfast in a bowl is the perfect choice. Here are some choices you won't be able to resist.
3.

Five Minute Oatmeal Power Bowl
Source: ohsheglows.com
Doesn't this look wonderfully tasty?
13.

Warm Berry Quinoa Breakfast Bowl
Source: Breakfast - December 20 •
The berries and quinoa perfectly balance each other out in this tasty morning bowl of goodness.
14.

Banana Coconut Crunch Steel Cut Oatmeal
Source: Banana Coconut Crunch Steel Cut
This tropical inspired meal is perfect for waking you up and getting you going.