Freezer meals are every busy woman's best friend. If you can block out a couple of hours to put together a bunch of freezer meals, you'll always have something fast and easy to prepare for dinner when time gets tight. By keeping something at home to serve at mealtime, you prevent having to rely on fast food or take-out meals. That saves you fat grams and calories as well as keeping your from overspending on eating out. One of goals is healthier eating and spending less, so these meals just make a lot of sense for me. I bet they do for you too.
Table of contents:
1

Lemon Garlic Dump Chicken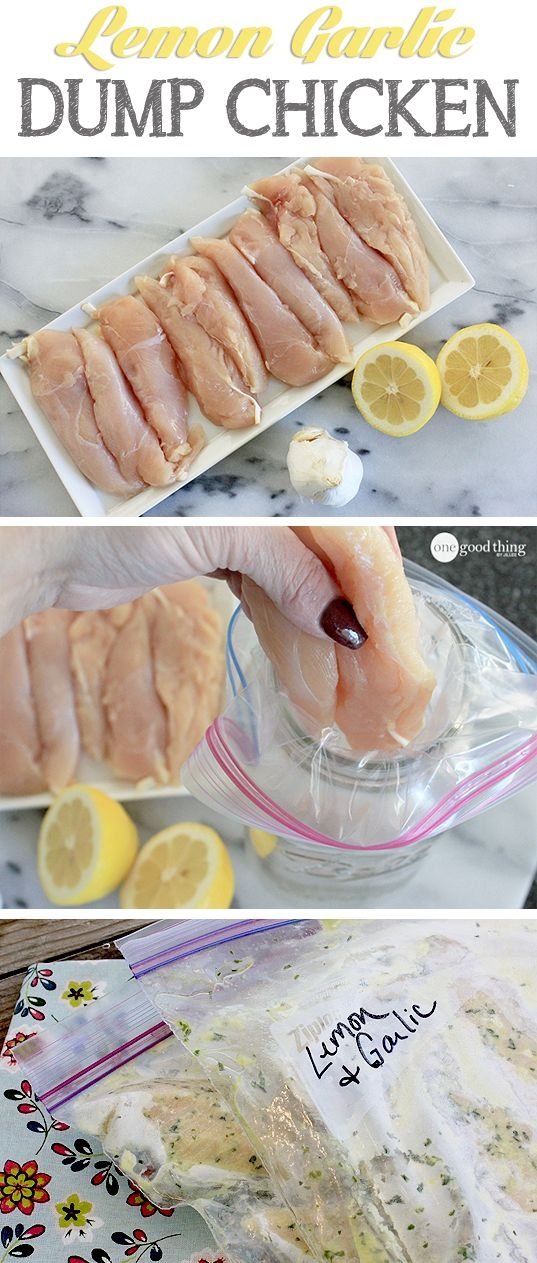 Via onegoodthingbyjillee.com
Dump chicken is one of the best freezer meals out there. It's called that because you dump everything in the bag and freeze it all together.
2

Breakfast Burritos

Via Breakfast Burrito Bonanza - A ...
It doesn't take very long to whip up a big batch of breakfast burritos. Then all you have to do is pop one in the microwave in the morning.
3

Chicken Broccoli Rice Casserole

Via Chicken Broccoli Rice Casserole
Freezing rice is a great idea! This one dish meal is both hearty and delicious.
4

Scalloped Potatoes and Ham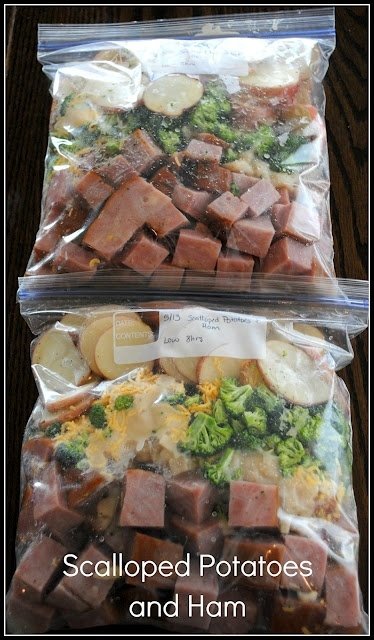 Via Six Cents: Crockpot Freezer Cooking ...
This is a favorite meal at my house. It's so easy to toss together a couple batches so you have a hot, healthy meal any night of the week.
5

Teriyaki Chicken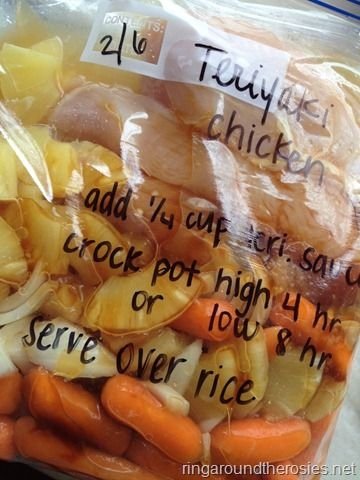 Via Freezer Cooking
Not only is this meal yummy, but the instructions on the bag make it easy to prepare when you want it.
6

Mexican Stuffed Shells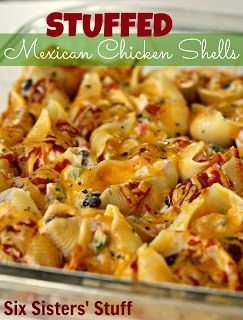 Via 50 Delicious Freezer Meals | ...
This ethnic meal is a wonderful choice when you want to shake things up at mealtime.
7

Chicken Cordon Bleu Casserole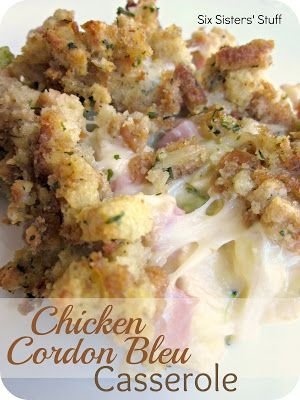 Via Chicken Cordon Bleu Casserole | ...
As you can probably see, casseroles are one of the best options when it comes to freezer meals.
8

Chicken Parmesan Casserole

Via Chicken Parmesan Casserole Recipe: An ...
If you want to stock up on containers like these, you can make this casserole and many others, then simply put them in the oven to reheat when the time comes.
9

Swiss Cheese Chicken

Via Swiss Cheese Chicken - Easiest ...
If you wonder about freezing cheese, don't worry about it. It works really well and you won't notice a flavor difference at all.
10

Garlic Texas Toast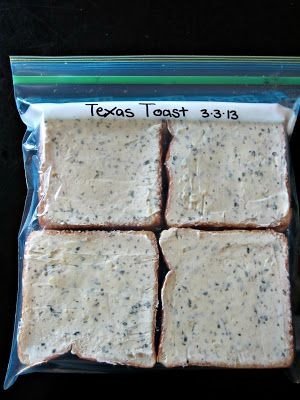 Via Garlic Texas Toast - Love ...
You can even freeze side dishes, like this garlic bread, to serve with your freezer meals.
11

Honey Rosemary Chicken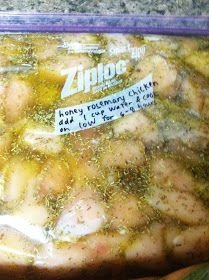 Via making our marx: 10 freezer ...
This recipe is absolutely heavenly and so easy to make. Don't forget to label your bags so you know what you're getting.
12

Frozen Breakfast Sandwiches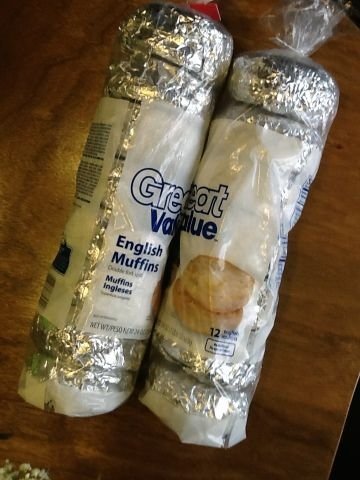 Via Exploring Domesticity: Frozen breakfast sandwiches ...
It would only take a little while to throw together a bunch of these and breakfast for your family would be so easy.
13

Pesto Chicken Stuffed Shells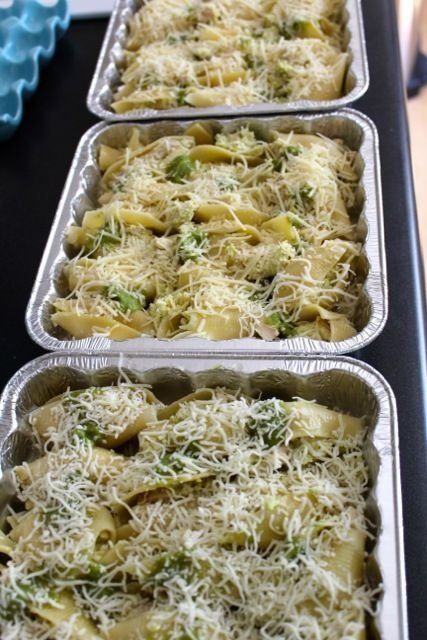 Via six easy freezer meals. my ...
Pasta is another food that is really easy to freeze, then reheat without losing the flavor and texture.
14

Lasagna Roll Ups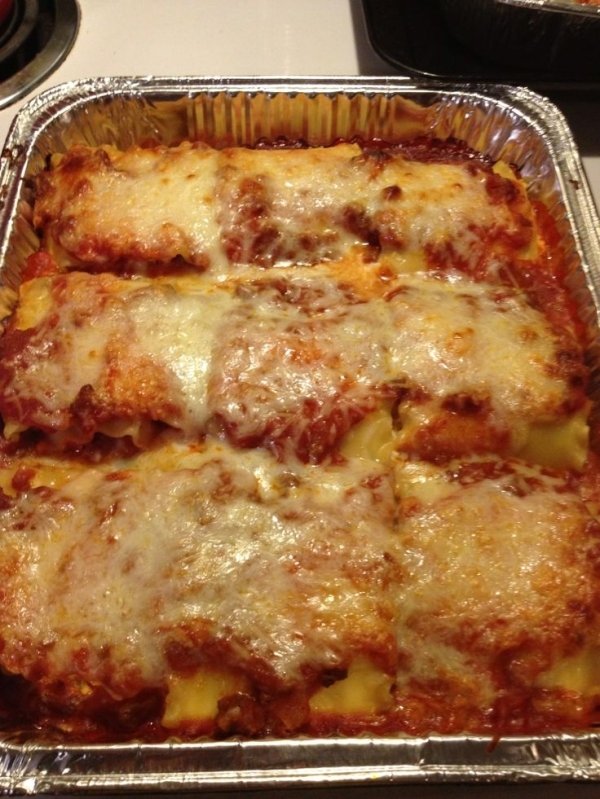 Lasagna has to be one of the easiest things to prepare and freeze. Make individual roll ups to make things portion friendly.
15

Pasta Sauce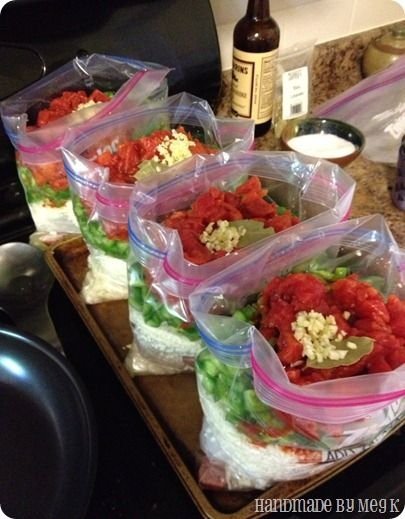 Via Handmade by Meg K: Freezer ...
Gallon size zip top bags are perfect for making and freezing and storing pasta sauce of any type.
16

Ground Beef Million Dollar Casserole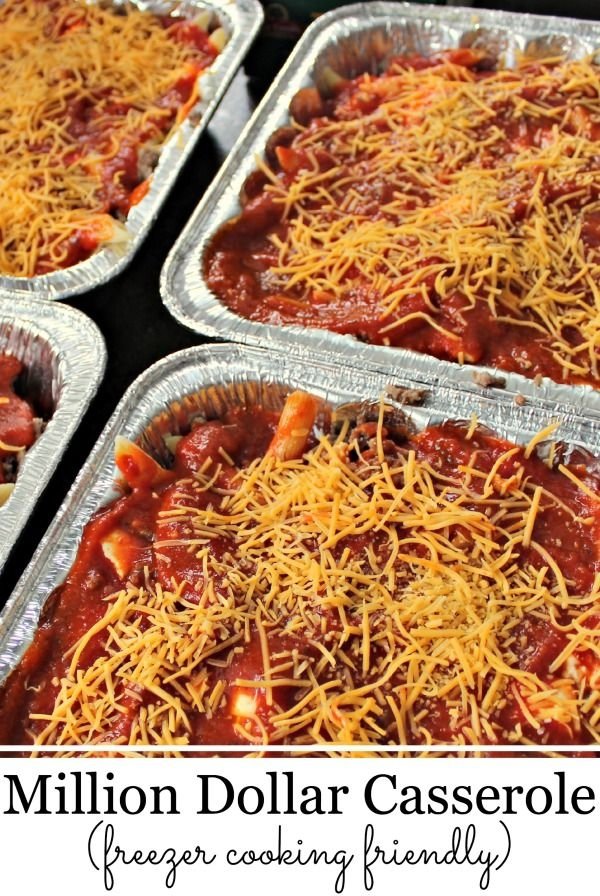 Via cleverlysimple.com
This casserole is a crowd pleaser. You won't believe how wonderful it tastes.
17

Chicken, Broccoli, Bacon and Potato Bake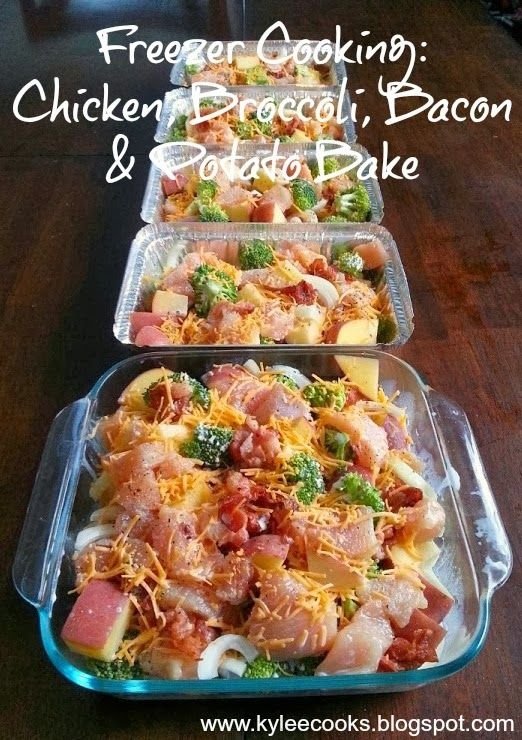 Via Kylee Cooks: Freezer Cooking: Chicken, ...
This is like eating a giant loaded baked potato. And a one dish meal that tastes this good can never beat.
18

Chicken Noodle Casserole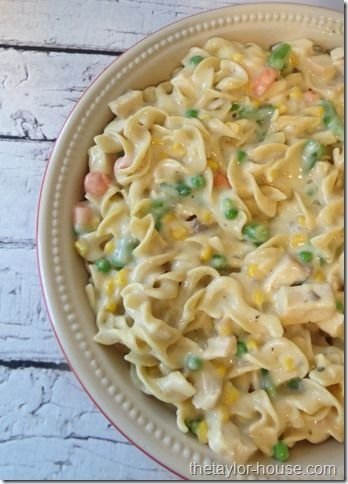 Via thetaylor-house.com
This creamy and hearty dish is so great for dinner. You can also heat it up for lunch too.
19

Chinese Beef and Broccoli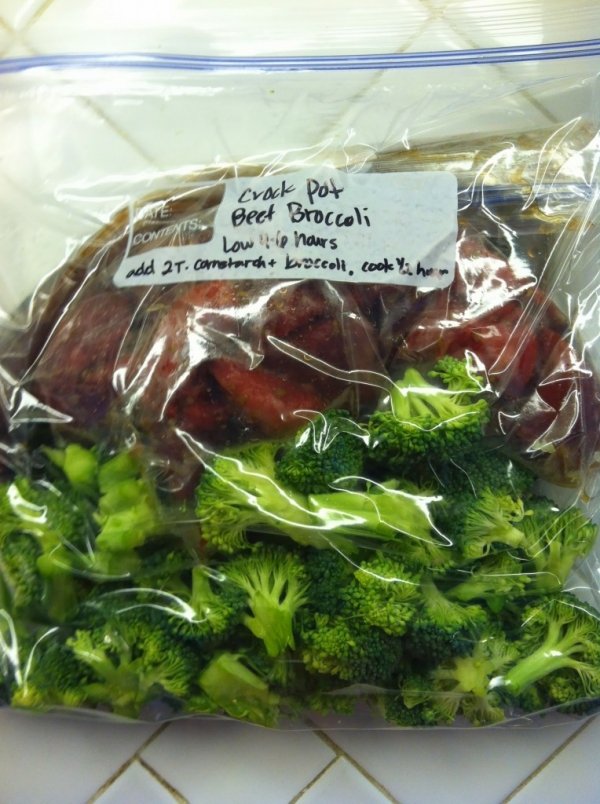 Via Crock Pot Freezer Meals: Chinese ...
Who needs Chinese take-out when you can make your own? This is one of my favorite meals!
20

Meatballs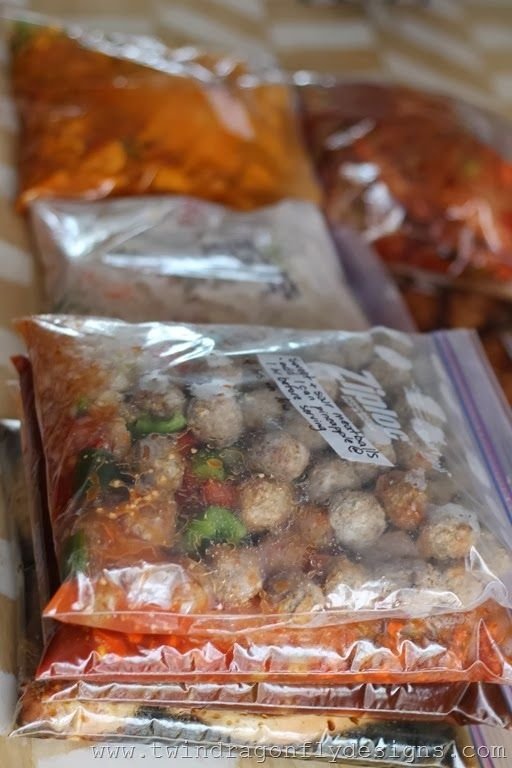 Via twindragonflydesigns.com
Meatballs are super yummy and really easy to make. You can freeze a load of them at one time, then make sandwiches, pasta or appetizers with them.
21

Breakfast Rolls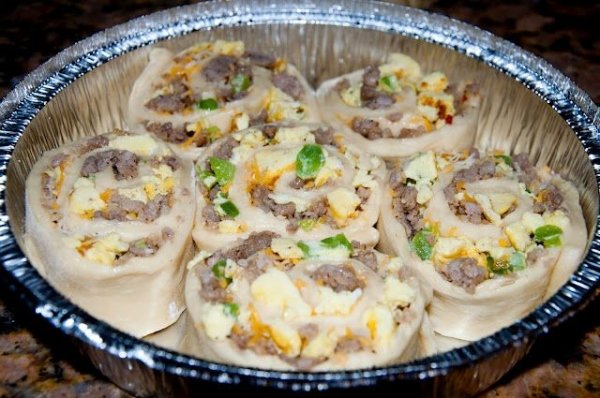 Via housewivesofriverton.blogspot.com
For a hearty breakfast meal, make a bunch of these rolls. They are tasty and healthy at the same time.
22

Homemade Chicken Pot Pie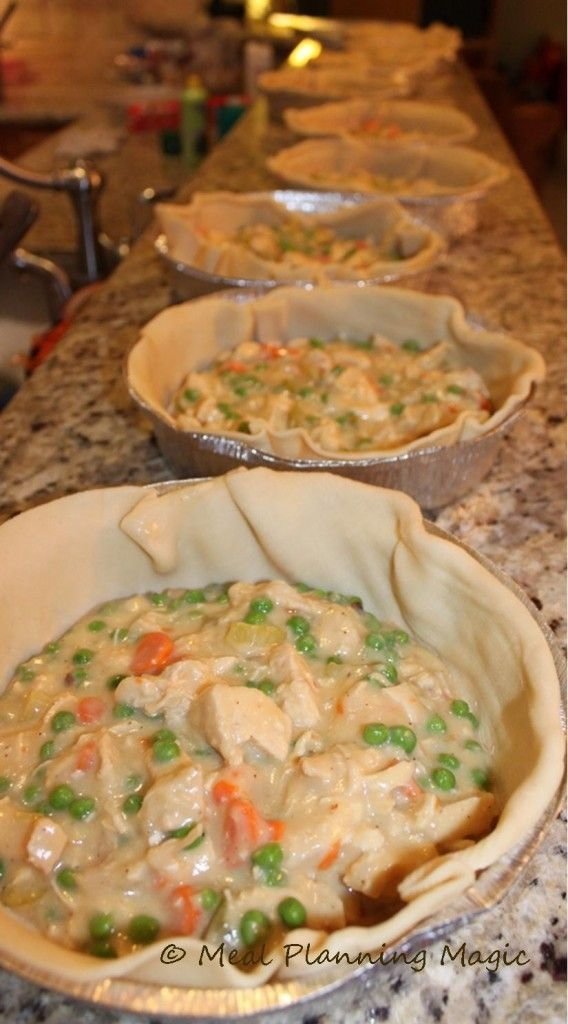 Via Homemade Chicken Pot Pie-Make Ahead ...
Instead of making just one chicken pot pie, make a whole bunch of them. You'll have dinner in a flash that way.
What's your go-to freezer meal? I love to make a double batch of soup and freeze some for another night. Do you see something here you want to try?
Please rate this article