Smoothies are great as a fast and portable breakfast that help you meet your daily fruit quota without having to sit down to a full-blown meal. If you're tired of the same old strawberry banana, it's time to shake things up. Pretty much any fruit works in a smoothie, so don't be afraid to mix and match new combos. If you can't find what you want in the frozen fruit section, consider buying it fresh and freezing it yourself. Here are some tasty combos to get you started. Enjoy!
1

Blueberries and Nectarines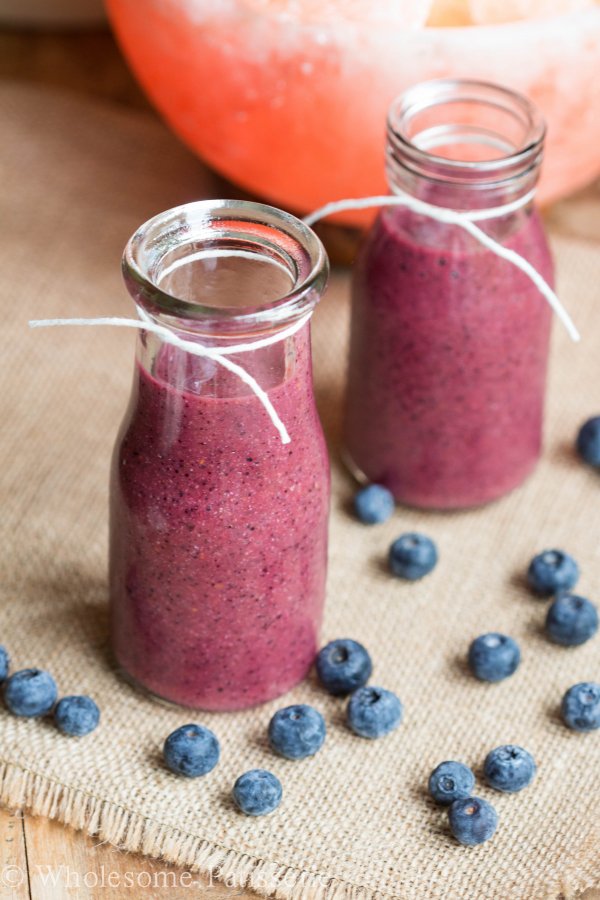 You won't see this combo on many smoothie bar menus, but if you haven't already tried it, you are seriously missing out. The tartness of the blueberries balances perfectly with the tropical flair that comes from a nectarine. Your best bet is a half and half ratio of blueberries to nectarines. Breakfast has never tasted this good!
2

Raspberries and Kiwis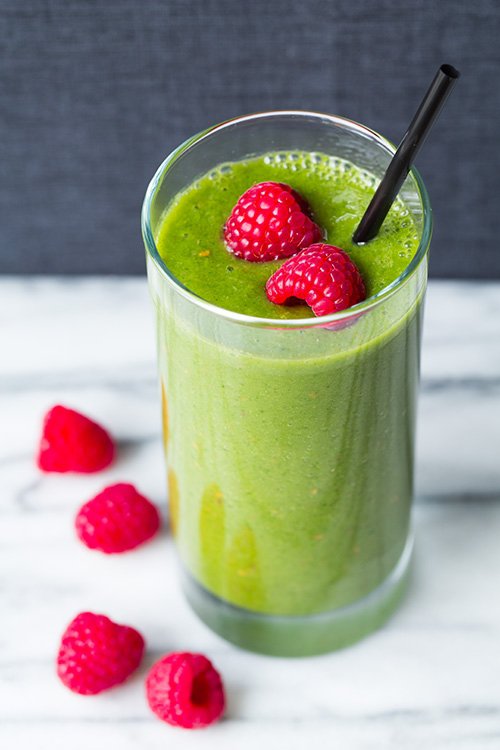 If you want to feel like you're on a holiday, there's nothing better than the mixture of raspberries and kiwis. They have a delightful taste that is even better when the two are combined. When I make this type of smoothie, I use a bit more kiwis than raspberries since the latter can be quite tart. The green of the kiwis also gives the smoothie a great color. Yum!
3

Watermelon and Blackberries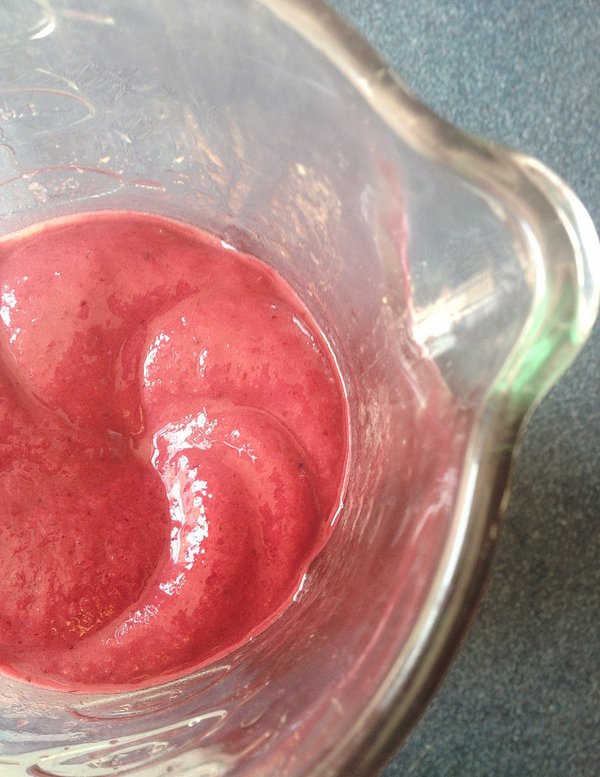 Watermelon is wonderful in a smoothie because it's so full of water and it has a flavor that melds really well with other kinds of fruit. I like to combine it with blackberries because you get a lovely pinky-purple color and a taste that will blow your mind. A couple chunks of watermelon and a handful of blackberries is all you need to make this tasty smoothie.
4

Mango and Lime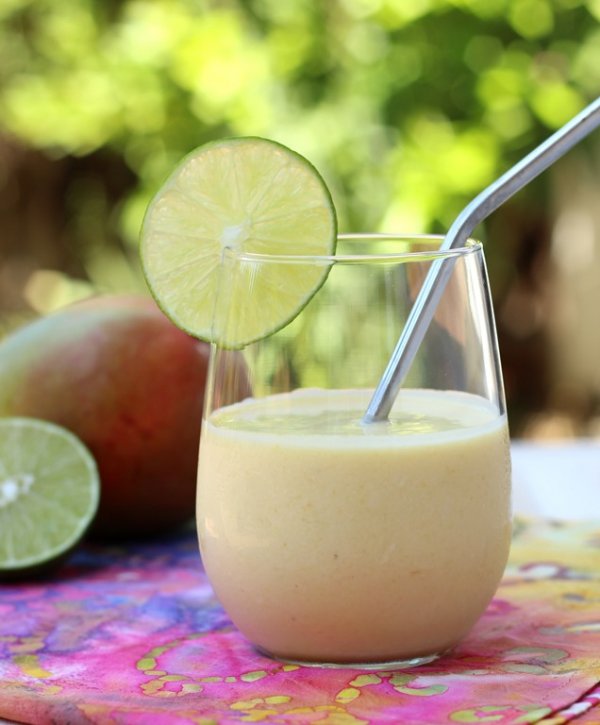 I love mango in a smoothie and they are in plentiful supply during the summer. Even in the cooler months, you can find frozen mango on most store shelves. I like to use a good amount of mango chunks, then replace some of the liquid you normally put into a smoothie with freshly squeezed lime juice. The combination is one that you'll want all the time after just one sip.
5

Cantaloupe and Strawberries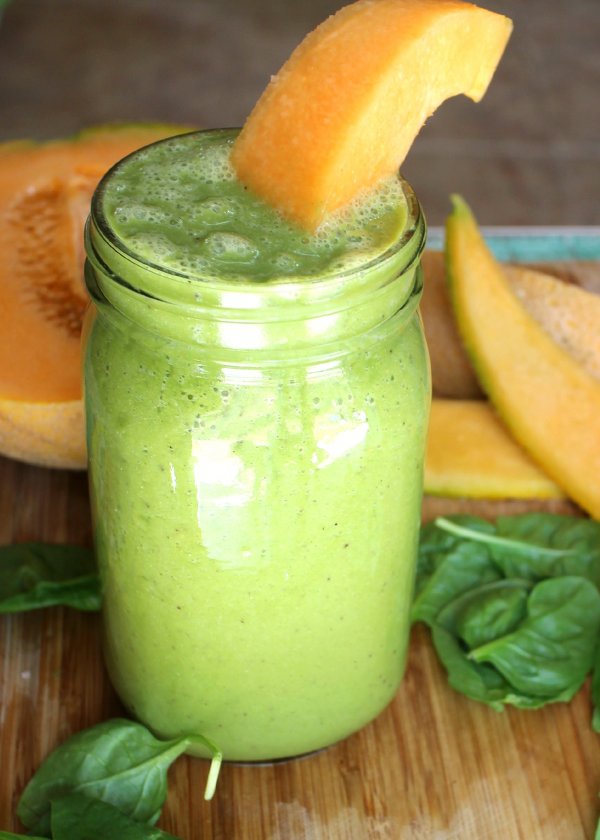 Much like watermelon, cantaloupe whirls up really well in a smoothie. If you love cantaloupe and strawberries in a fruit salad, you are going to adore them in a smoothie too. Use an even ratio of both kinds of fruit because they balance each other out really well. The color of this smoothie will make your mouth water. I promise!
6

Oranges and Pineapple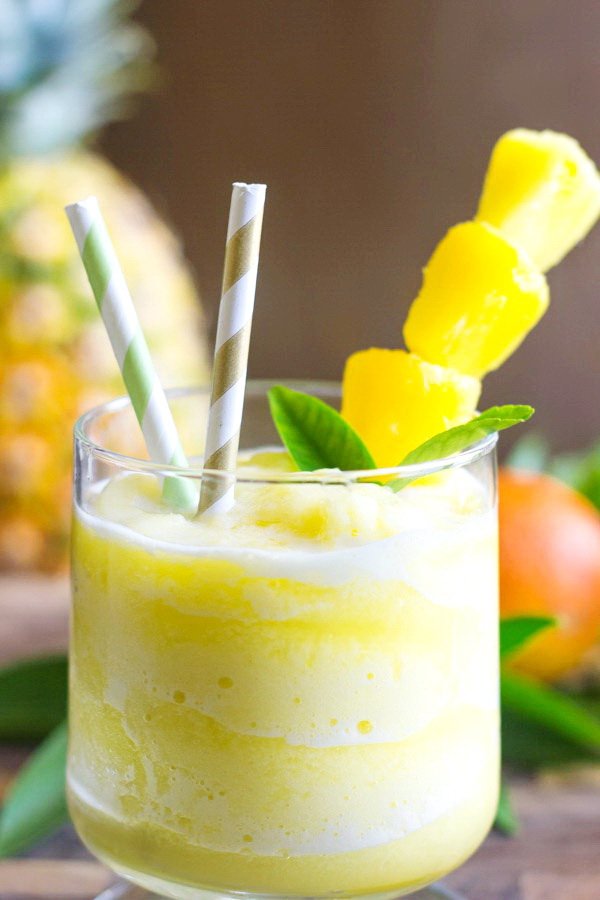 Many smoothies contain orange juice, but you've got to give it a try with pineapple. I use fresh chunks of pineapple and orange juice to make this smoothie and if you close your eyes, you might just feel like you're lying on the beach somewhere. Add a touch of mango or papaya to make this one taste even more tropical.
7

Apple Berry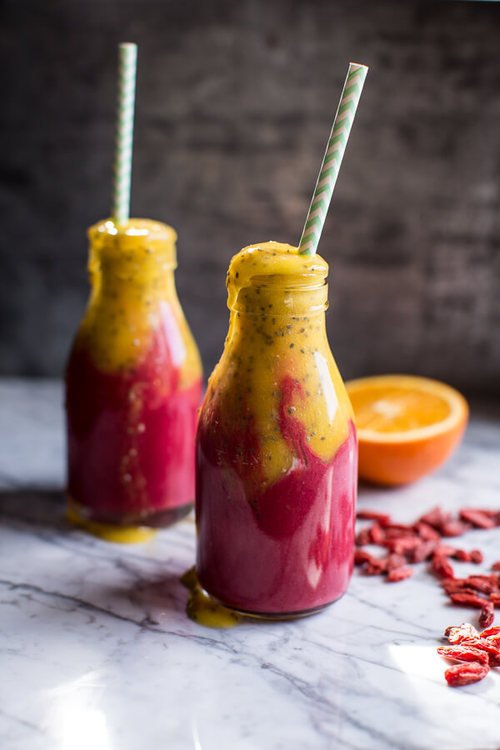 Fresh apples don't work too well in a smoothie, but you can use 100% fruit juice to get the flavor. Combined with your favorite berries, it creates a smoothie that will take your breath away. You can use just one berry or combine all your favorites. No matter how you make this one, you will be happy with the results.
What's your favorite smoothie combo? Are you dying to try one of these?