8 Scrumptious Recipes for Beginner Vegetarians ...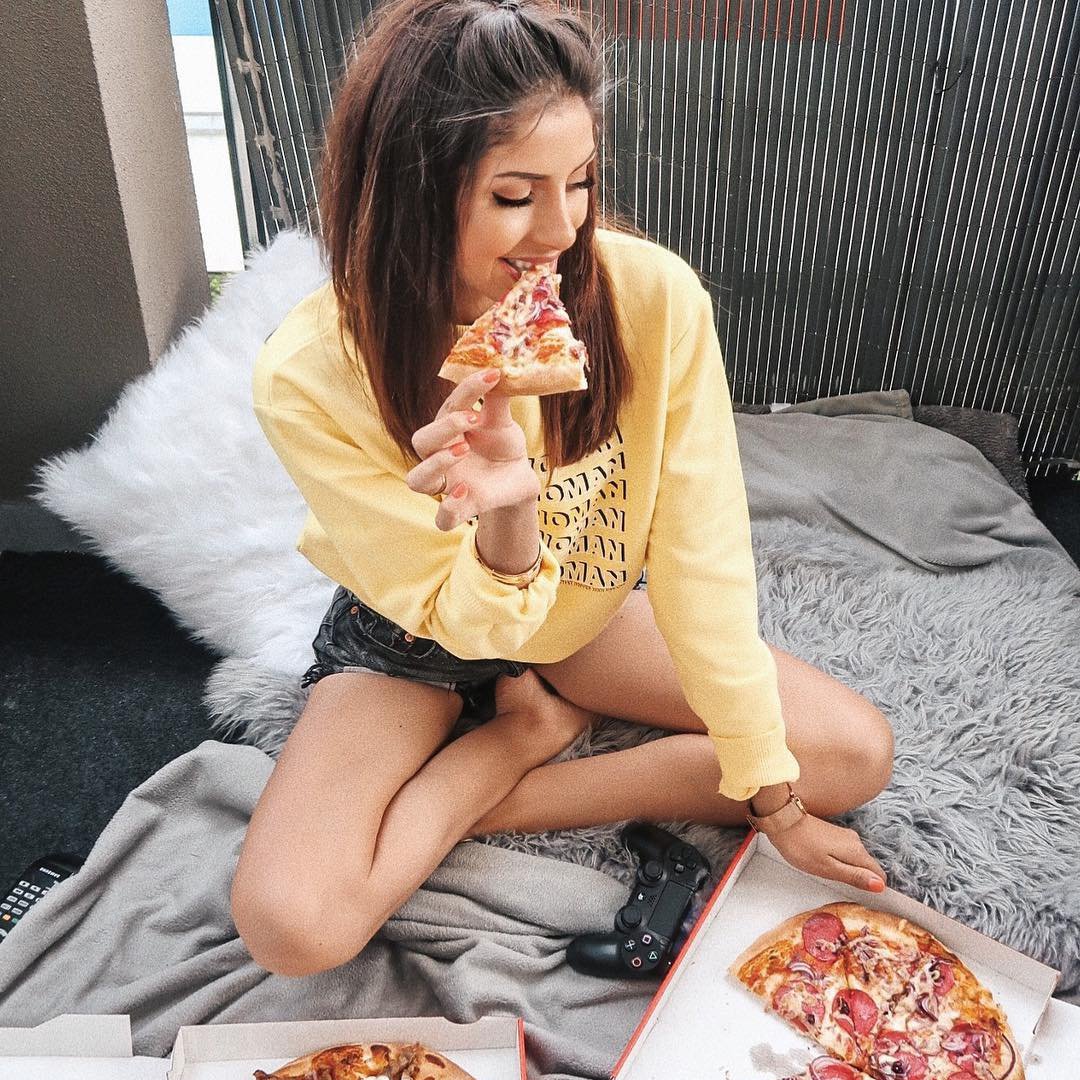 Recipes for Beginner Vegetarians are not as hard to find as you might think. All you really need is a basket of fresh vegetables, an adventurous palate, and the time to experiment. Now, I'm not strictly a vegetarian but I've been planning to become one for the past few months. I'm more of a semi-pescetarian-semi-white-meat-eater right now. But since I'm planning to become full-fledged in the future, I thought it best to start collecting recipes for beginner vegetarians as early as now and start experimenting. And you know what I've discovered? Well, that it might not be so hard to give up on meat altogether. Why? It's because there are so many wonderfully delicious recipes for beginner vegetarians out there on the internet. So here are 8 Scrumptious Recipes for Beginner Vegetarians that I've discovered so far. Hope these could help you start down the road to healthville.
1.

Roasted Summer Vegetables
at bbcgoodfood.com
I love aubergines! I'm absolutely a fan of these yummy purple veggies. Oh yeah, in case you're wondering, aubergines are eggplants while courgettes are zucchinis. So yes, the ingredients of this wonderful veggie dish are pretty easy to find. Whip up one of these for friends and you may just convert some of your meat-eating friends into fellow vegetarians.
2.

Mushroom and Potato Curry
at bbcgoodfood.com
Just looking at the name of this dish is making me hungry. I just adore all the ingredients in this spicy casserole. This is definitely one you shouldn't forget to include in your recipes for beginner vegetarians book.
3.

Baked Cheesy Broccoli Pasta
at bbcgoodfood.com
Okay, granted that not everyone likes broccoli as much as I do. But still, the cheese and pasta should be yummy enough to make you crave this awesome recipe for new vegetarians. For this dish, I suggest you use penne or macaroni for the pasta. Personally, I'd keep this frozen for a few days only. Frozen cooked veggies don't taste as good when they've been kept for weeks.
4.

Sweet Potato Casserole
at allrecipes.com
Sweet potatoes have been one of my favorite snacks since I was a child. My grandmother used to cook these yummy things for me and my siblings when we were in grade school. Sadly, she passed away when I was still in college. She was a great cook and I miss her cooking very much. This dish reminds me so much of her and her lovely cooking. Personally, I think this version may even be yummier than my grandma's recipe so I wouldn't miss including this in my recipes for beginner vegetarians, if I were you.
5.

Spinach and Ricotta Gnocchi
at bbcgoodfood.com
I'm not really much of a spinach fan. (Sorry, Popeye!) But I do love parsley and rockets. They're two of my fave salad greens. Plus, this dish has two kinds of cheeses. Who wouldn't love that?! Well, just make sure that you don't serve this to anyone who's lactose-intolerant. If there's anyone in your family who is, you can make your own ricotta cheese substitute by using tofu. You can easily find recipes on the net for that. Parmesan cheese is okay since it is already low in lactose.
6.

California Veggie Sandwich
at allrecipes.com
Sandwiches are among the easiest things to prepare... and the yummiest, too. You could just put anything you like in the middle of the bread and you have one satisfying meal. So yes, it's pretty easy to put just about any fatty and potentially coronary-inducing stuff in there, too. But with this recipe, you can eat as much as you like and still feel pretty guilt-free. Well, at least way more guilt-free than if you wolf down a Reuben sandwich. So, I can't possibly forget to include this in my recipes for beginner vegetarians. Just make sure not to get the bread charred and you'll be just fine.
7.

Potato and Cauliflower Burritos
at vegetariantimes.com
Potatoes and cauliflower burritos? Yes, yes, and yes! This may sound downright strange at first but just give this recipe a chance and you won't regret it. It's filling, delicious, and healthy. What more could you ask for? Definitely among the best recipes for vegetarians I've discovered so far.
at allrecipes.com
Now, this last recipe is not just a super healthy treat but also a visually aesthetic feast for the eyes. Yes, that's just my convoluted way of saying it's pretty. Haha! It has berries, avocado, cheese, and spices that I love. Never mind that I'm not too fond of spinach. I still consider this a super scrumptious recipe for beginner vegetarians.
Like most children, I didn't like veggies—or shall we say recipes for beginner vegetarians—much while I was growing up. I suspect it was partly because I was forced to eat them. Yes, I was a contrary child. But when I became an adult, I discovered how fun these recipes for beginner vegetarians are to the palate. And not only that, they're also very good for your health and could keep you from having to take sick days from work. Who doesn't want that?! So eat healthy from now on, and start with these scrumptious recipes for beginner vegetarians. By the way, have you prepared any of these dishes before? If so, let me know your favorite vegetarian dish!
Top image source: asweetpeachef.wpengine.netdna-cdn.com
{{#comments_count}} Show Commnents ({{comments_count}}) {{/comments_count}}