Spring vegetables are one of the things I look forward to most when the weather warms up. As it so happens, this is also the time of year when I start to see farmers' markets cropping up all over town. That gives me the perfect opportunity to find delicious spring vegetables to share with my family. They're loaded with vitamins and minerals, which makes them great for your health at the same time that they taste so great. Check out your local farmers' market and let me know what gems you find.
Table of contents:
1

Asparagus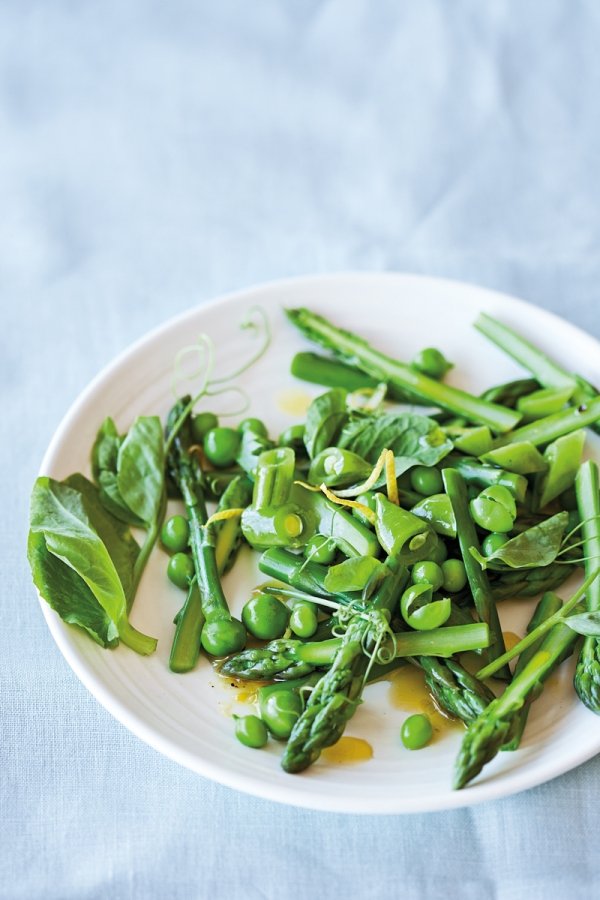 Asparagus is my favorite of the spring vegetables because it tastes good, but it's also super easy to cook. I like to sauté it with butter and lemon zest for a healthy and yummy side dish. It also works great chopped and tossed into omelets and quiche. It's simple to grill asparagus too – just toss it with olive oil, salt and pepper and wrap it in foil. Grill for about 10 to 15 minutes, turning the packet once. Yum!
2

Morels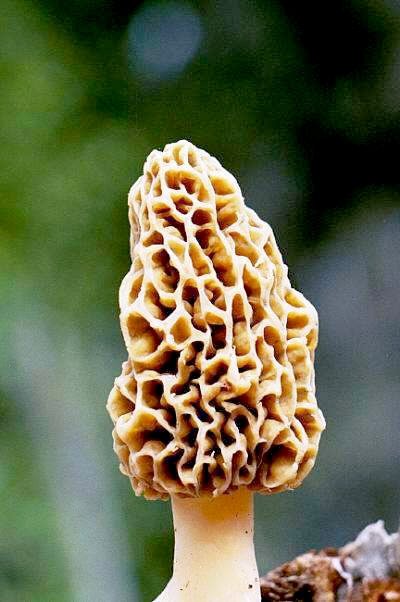 This is a type of mushroom that has a really delicious texture and taste. You can coat them in egg batter and fry them for a tasty appetizer, or simply sauté them and top chicken breasts or steak with them. Morels are also perfect for egg dishes and salads. Morels grow in the wild, which means you can go on a hunt for them yourself if you want, but I recommend using caution as some mushrooms are toxic and it can be hard to tell the difference. For peace of mind, I'd rather just get my morels at the farmers' market.
3

Artichokes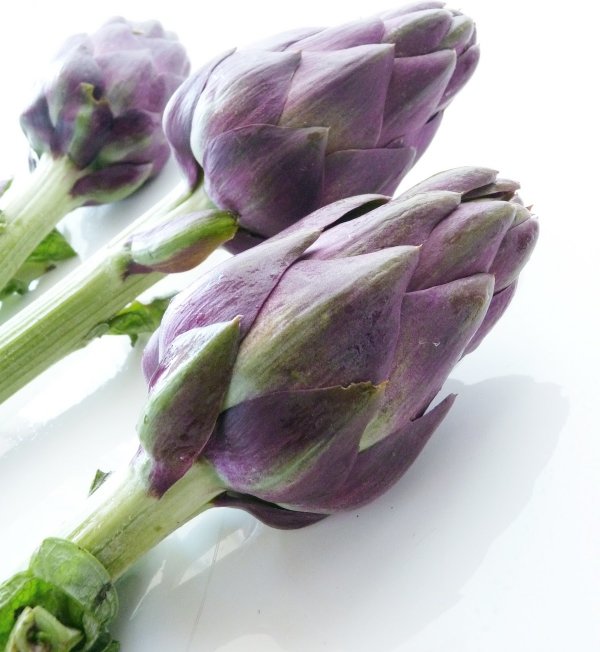 Artichokes are delicious and they're all over farmers' markets when spring comes. They can look scary, but they're actually really easy to cook. I like to cut them in half and cook them on the grill. They taste great served with garlic butter. Not only are artichokes delicious, but they are also great for your health, so go ahead and load up on them when you can.
4

Peas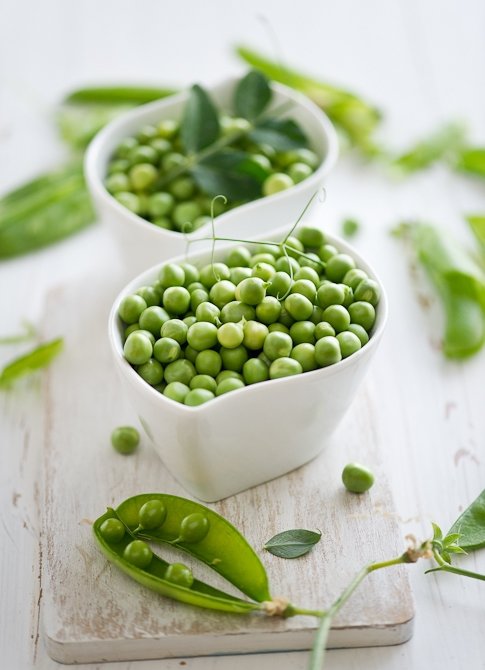 Peas come into season in the spring, though you can find them frozen year round. There's something about the fresh, tender new peas that just tastes so good though. Use them in pasta dishes or soup for a great texture and flavor. You can also toss them into salad or mash them with garlic, salt and pepper for a tasty dip that tastes great on crostini and crackers. Of course, a side of delicious gently steamed peas is something you can't go wrong with either.
5

Spring Onions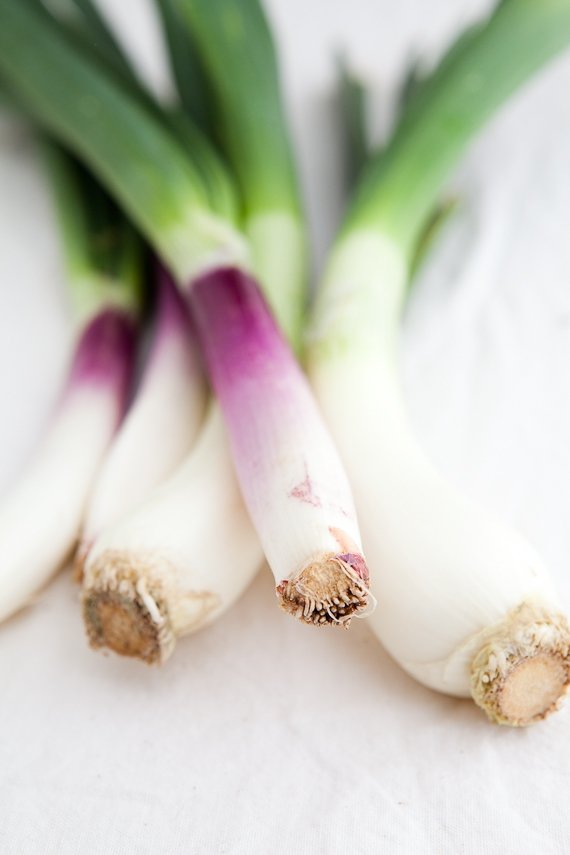 They're slightly immature onions, but that gives them a tenderness and sweetness that simply can't be beat. Onions are such a versatile ingredient, which means you can use them in virtually anything. They work great for a brunch veggie tray with dip, but they also add a great flavor to eggs, potatoes, stew and pasta dishes. I love sautéed onions on burgers, hot dogs and patty melt sandwiches too. Onions are cheap, so you can really afford to stock up.
6

Greens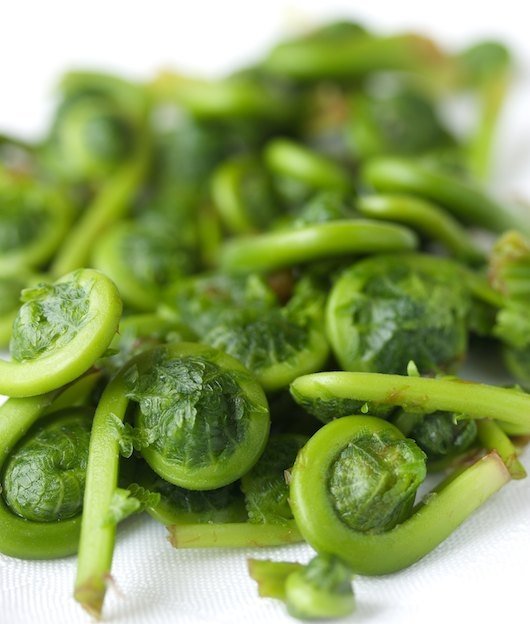 There are loads of greens that come into season in the spring. That includes fiddleheads, spinach, chard, radicchio, arugula, lettuce, mustard greens and watercress. So what better time to start trying out new salad recipes? They're a great way to drop those winter pounds and get ready for swimsuit season. And they taste great too. I like to top my greens with sliced medium rare steak, queso fresco, corn, tomatoes, avocado and salsa. It's delicious!
7

Avocado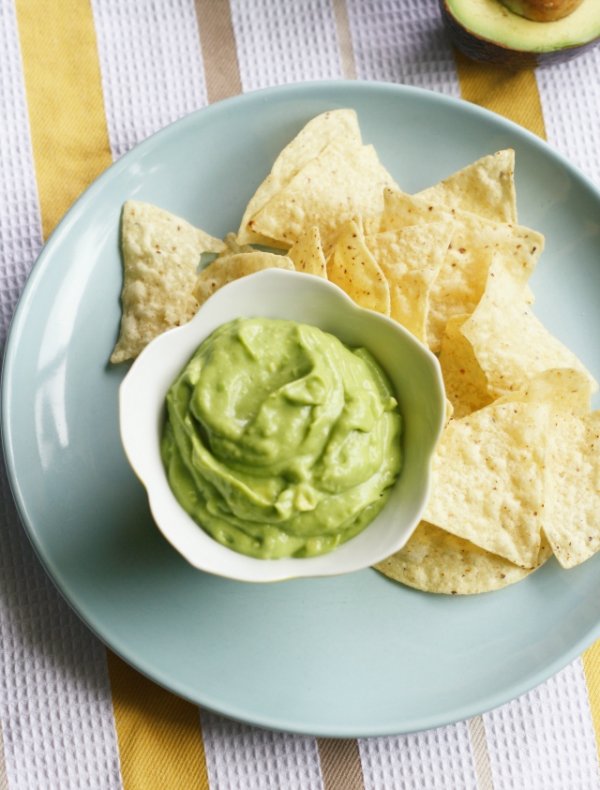 Avocados are a spring fruit if you live on the west coast. A half avocado with salt and pepper is one of my favorite things to eat for lunch, but they're great for so much more. Serve cubed avocado with tacos, burritos and enchiladas or add them to your favorite bowl of salad. Slide avocado slices into your sandwich or onto your burger. A grilled avocado is also super yummy.
What's your favorite spring vegetable? Give me some new ideas for my menu plans.
Please rate this article