You Won't ❌ Be Able to Resist 🤤 My Favorite 🤗 Homemade Ice Cream 🍦 Recipe ...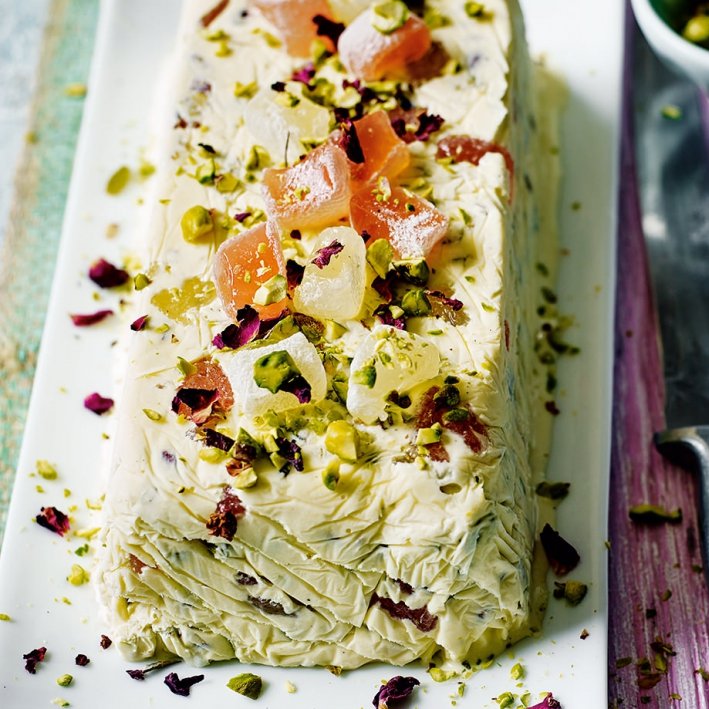 I scream, you scream, we all scream for Ice cream. There's nothing quite like cooling off in summer with a delicious ice cream and we are blessed with being able to choose some incredible flavors from the supermarket. But, when you think about it, ice cream is quite expensive for what it is (there is a huge retail mark up on ice cream) and, there is nothing quite like home made ice cream. Some recipes make use of store bought ice and jazz it up in great ways. My particular favorite homemade ice cream dessert this summer is absolutely amazing and makes use of store-bought ice cream. Don't buy cheapo ice cream for this Pistachio and Turkish delight ice cream terrine recipe because the better the ice cream, the better this dessert tastes. It's brilliant for a dinner party or summer barbecue and will really impress your guests and it can be decorated so it looks really pretty.
Here's the recipe for Pistachio and Turkish Delight Ice Cream Terrine
Ingredients:
17fl oz (500 ml) good quality vanilla ice cream
8oz (250g) rose and lemon Turkish delight
3 ½ oz shelled pistachios
Small knob of butter
Extra pistachios for decoration - chopped
Extra Turkish delight for decoration - chopped
Dried rose petals for decoration
p.s. – I like to use a high quality clotted cream ice cream.
1.

Allow the Ice Cream to Soften
2.

Roughly Chop the Pistachios
3.

Roughly Chop the Turkish Delight